New music guide:
The Neu Bulletin (White Wine, SuperGlu, Acid Tongue & more)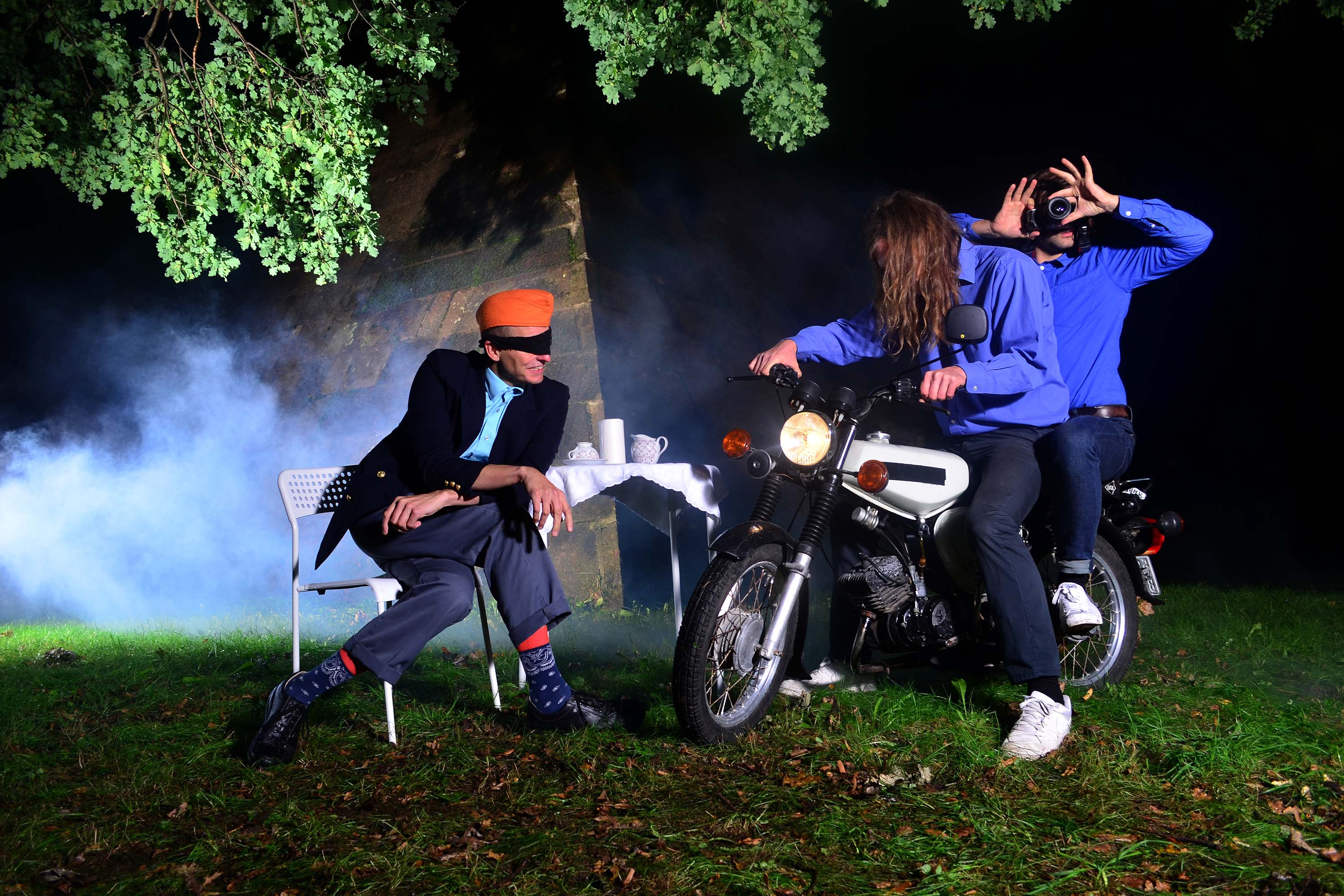 DIY's essential, weekly guide to the best new music.
Neu Bulletins are DIY's guide to the best new music. They contain every single thing that's been played at full volume in the office, whether that's a small handful or a gazillion acts. Just depends how good the week's been.
Alongside our weekly round-up of discoveries, there are also Neu Picks. These are the very best songs / bands to have caught our attention, and there's a new one every weekday. Catch up with the most recent picks here.
(Photo: White Wine)
Sugar sweet to the taste, there's an underlying bitterness to Tancred's frantic pop-punk. Taking the Diet Cig template and adding a snarl and scorn, it's a new edge to the fuzz-punk du jour. "I drank you up like wine," sings Jess Abbot above salt-in-wound, gnarled guitar lines, adding a foreboding slant to young, saccharine love.
White Wine - 'Where Is My Line?'
Daft though the video may be, there's a warped darkness to White Wine's collage of oddness. Fronted by ex-Menomena man Joe Haege, it's a clattering, kitchen-sink mash of noise and fuzz, poked and prodded til it resembles a chart smash-hit. Off-the-wall and brimming with ideas, it's an intoxicating brew.
Crewshade - 'Julio's A Narc'
Seemingly never out of the studio, Jenny Lee's back with yet another new project. This time, it's Crewshade, a noise-rap duo formed alongside New York super-producer Jimmy Giannopoulos. It's a world away from that Warpaint day job - stabbing synth-lines cut a path through dustbin-lid clattering beats, while Jimmy's tongue-in-cheek bars channel fellow New Yorkers Beastie Boys in their smirk and swagger.
Bubbling guitar-pop takes the fore on Dingus Khan frontman Ben Brown's latest project. 'My love is upside-down, is inside-out, is round and round," goes the spiralling hook, another layer of disorientating madness to their infectious fuzzed up melody.
Acid Tongue - 'Funny Little Colors'
Like King Gizzard on a whole bunch of Ritalin, there's a wooziness to Acid Tongue's psych oddity that quells the madness. It's no less otherwordly for it, though, Charlie Manson's one-man-band dealing in a cross-eyed, surfy garage rock that's as catchy as it is kooky.
Soul Structure - 'True Love'
Tied up in knots, Soul Structure's twisting post-hardcore revels in the visceral. Snarling and spitting one second, before pulling it all back in favour of twinkling interludes and jazzy passages, it's a gripping cut of post-everything punk that teeters on a knife-edge throughout.