Festivals
The Strokes issue apology after Governors Ball set cut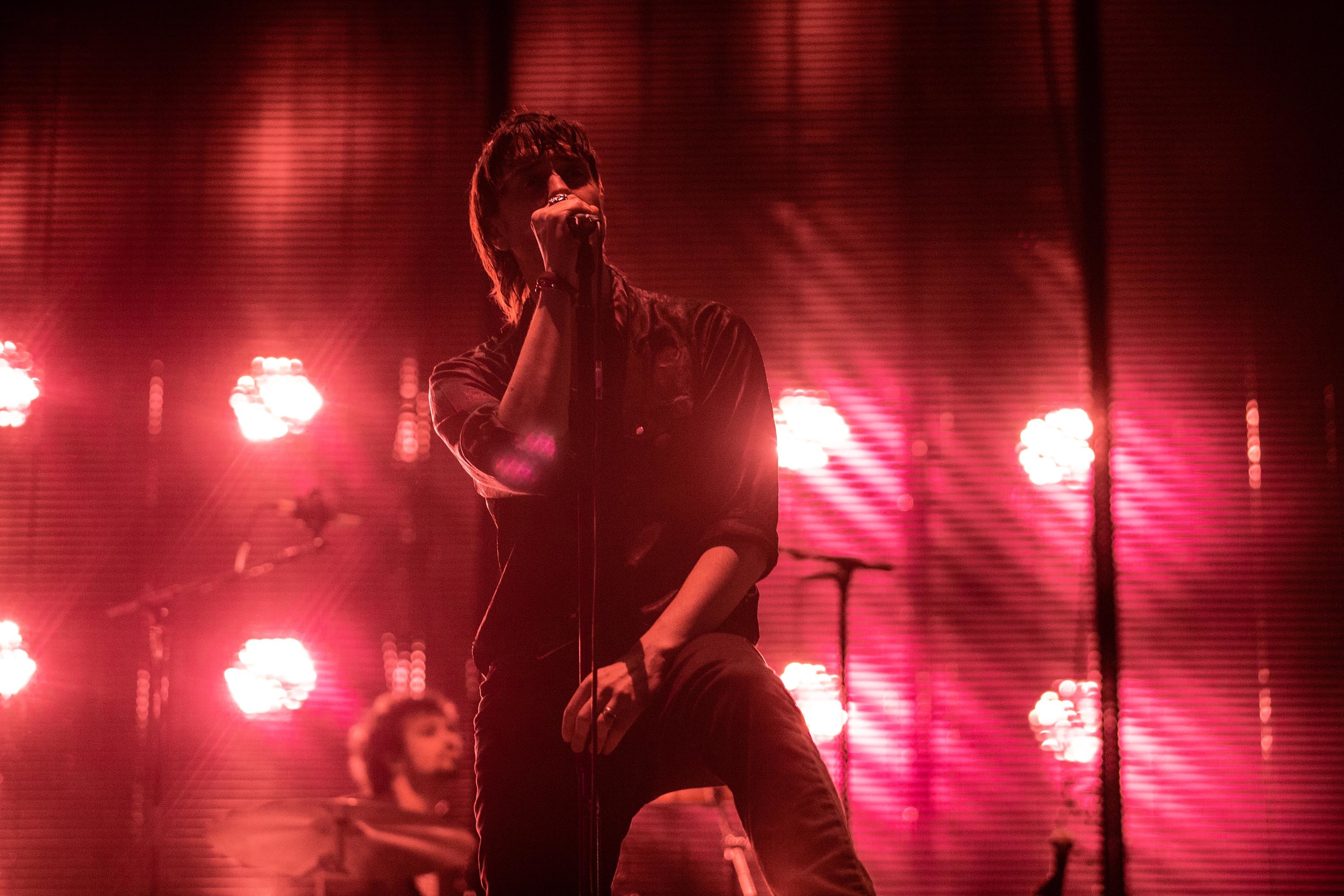 Thunderstorms caused the festival to be evacuated.
The Strokes have issued an apology to fans after their set at New York City festival Governor's Ball was cancelled due to thunderstorms.
The festival was evacuated on Sunday due to thunderstorms, with Variety reporting the day had begun seven hours late due to bad weather, and after just 11 of the acts - including co-headliner Nas - had performed, the plug was pulled.
"Due to severe weather, Governors Ball was evacuated tonight. At this time, the island is clear of all guests," the festival said. "After close consultation with NYC officials and law enforcement, it was deemed necessary to cancel the event for the safety of our festival goers, artists and crew. We are as devastated as our fans by this decision, but nothing is more important than the safety of all attendees. While the festival is always rain or shine, we can't proceed in weather as severe as tonight's storm and lightning. Evacuation procedures were followed."
The Strokes posted the following message:
"To our Gov Ball fans:

We want to send our most sincere thanks for sticking with us through the weather today. Sometimes Mother Nature has a mind of its own and unfortunately that didn't allow for us to meet you on the stage tonight.

We are so thankful for each and every one of you who came from far and wide and stuck around till the last minute to try to celebrate the music with us.
We are glad that everyone stayed safe but we're just as disappointed as you are that we didn't get to play tonight.

We love you guys. We love New York. Until next time!"