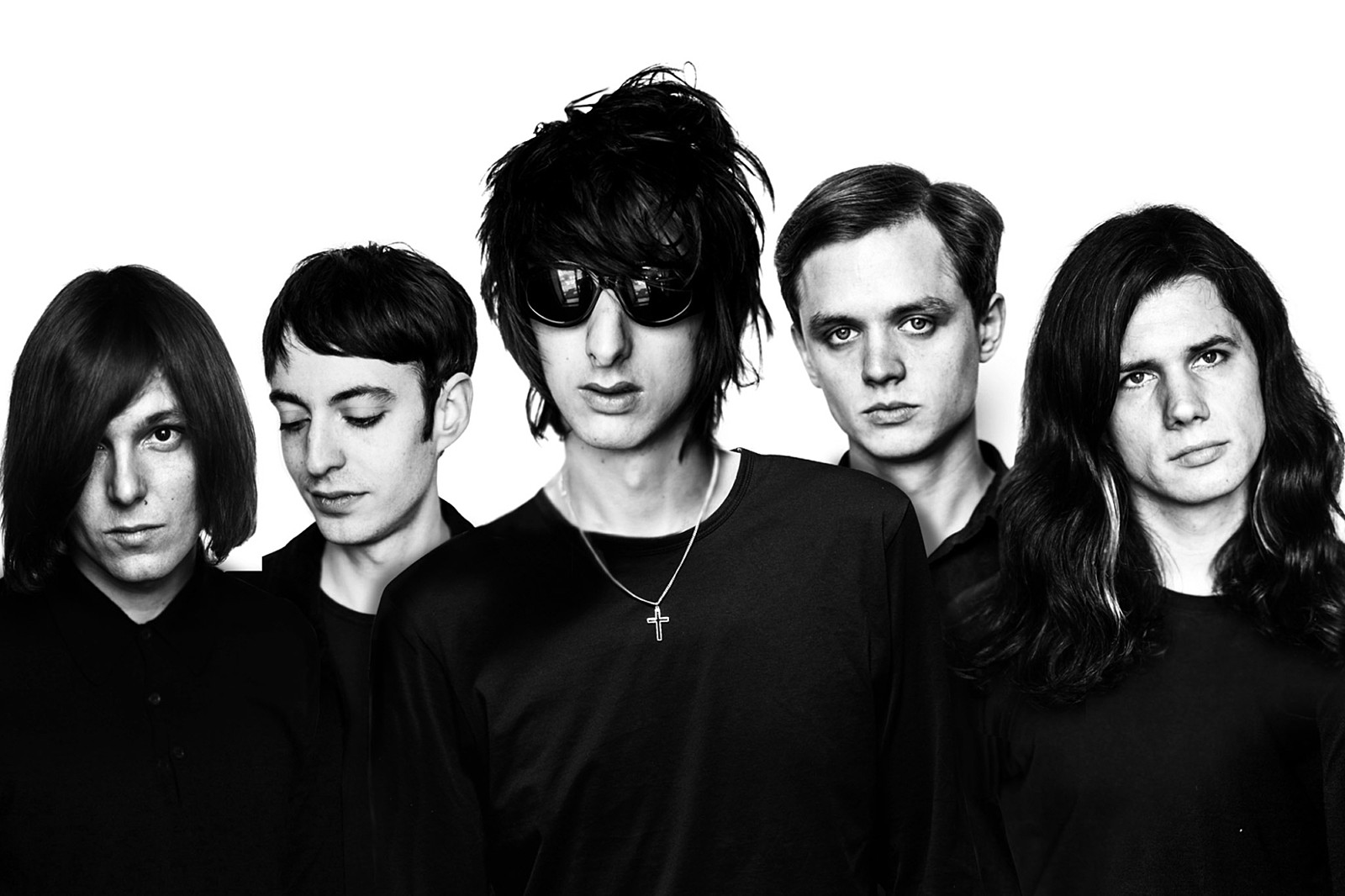 In and out of sight: The Horrors
Always on the up, never looking back - this is the only way The Horrors know how to exist.
Once manic, precocious kids looking for a cause, The Horrors have since settled into a rhythm. By their standards, at least. Whereas once they were regarded as a bunch of chancers, today it's simply presumed that they'll churn out triumphant records on demand. Fourth album 'Luminous' gives credence to the belief that this is a band who don't have a bad album in their locker. Missteps aren't an option. Call them experts at this sort of thing, though, and they'll simply shrug it off.
"I'd say that as a band we're probably unemployable," says frontman Faris Badwan, who once flirted with the idea of architecture but decided against the ten years plus of studying. "If I'd taken that up, I'd still be doing it now."
Faris shunned a desk job for a life in music, but he's still studying this current occupation. "For some people, especially when they're nineteen or eighteen, which is how old I was when the band started, it's a huge gap. Your life changes so much. The records you make would be an even more exaggerated part of that."
As has been proven before, The Horrors are subject to change. Surprises are still stored up a collective wizard's sleeve, ready to be thrust forward at any moment. At the heart of new record 'Luminous' there's a growing sense of adventure. The Horrors have never been the retiring types; now more than ever they're reaching outwards. On it goes, this strange trip of theirs.
Given their track record - the blitzkrieg punk of debut 'Strange House', its sudden re-routing into krautrock with 'Primary Colours', the stadium-beckoning drama of 'Skying' - The Horrors have set themselves up for a fall. Stick to routine for the first time in their career and they're seen to have settled. Some might praise it, others will yearn to see them twist and stir again. Guitarist Joshua Hayward sums the situation up: "We always try to push ourselves. Is it predictable for us to do that? It's strange."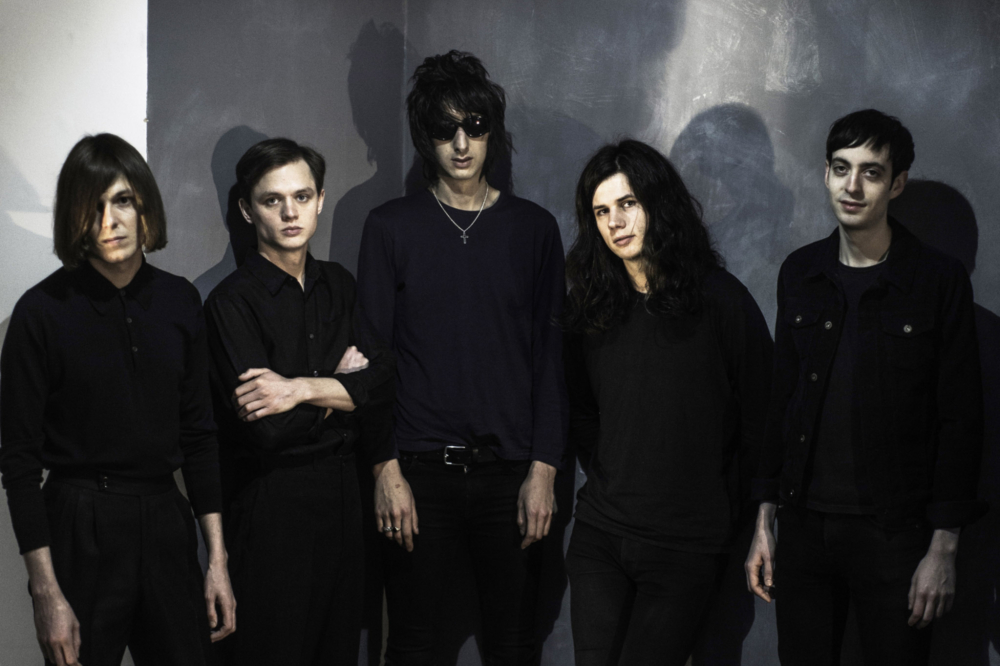 "
Why would you trust other people's tastes more than your own?
— Faris Badwan
The Horrors are by default a strange band. Faris is an outstanding but often retiring frontman. Joshua is the delegated 'scientist' of the group, but synth geek Tom Cowan runs close, his own recordings as Tom Furse being handed outlandish titles like 'Discothèque Vimāna' and 'I'm Going To See The Stars (Or What's Left Of The Stars..)'. Joseph Spurgeon, a founding member, steers away from interviews, instead doing the talking through increasingly complex work behind the scenes. Rhys Webb is often found in the band's Dalston studio alongside Tom, tinkering with songs as the hours roll away. It's Rhys who's most keen to note the changes in the band of late, as well as their brilliant oddities. "Everyone's outside interests, they're the ingredients that put the band together."

Within the group, they each have their own assigned roles. "I feel like I have less boundaries in terms of what I like and what I feel is appropriate," says Tom. "I'll generally want to try stuff." Joshua, who seems to guide a lot of the new record with these soaring, driven guitar parts, puts emphasis on the collective ("You can all get there together"), and Faris is in firm agreement: "Why would you trust other people's tastes more than your own?"

Together, as they always do, The Horrors shut themselves off from outside influence during 'Luminous'. Two years straight they worked on this record, with a small albeit "crucial" gap in summer 2013 that gave them a brief stint of reflection ("We wanted more. That time to live with it motivated us and took us somewhere else," says Rhys). There was no real conversation about how to bring about change or where the next step might lie.


With every record there's a breakthrough. On album number two, 'Sea Within A Sea', saw in a new era of electronics, expansiveness and adoring acclaim. 'Still Life' from the band's previous LP witnessed a sudden altering of intentions. Festivals beckoned. On this latest work, it's 'I See You'. The final four minutes of instrumental, lurching parts march on and on, galloping into the great unknown. It continues, the intensity amplifying second by second. It's the most colossal-sounding track The Horrors have ever recorded. Like being able to peer into the studio itself, the breakthrough is tangible. It's a chase, and it's a miracle the thing actually ends. "I'm glad it does finish, because otherwise I'd be doing a lot of standing around on stage," Faris dryly notes.

"It opened up all these doors to us," says Rhys. "Before, we weren't particularly inspired," adds Joshua. "We didn't know how it was going to work out, or if it would be this intense ascent. It's one of those great moments when you're playing, and you're still feeling the excitement of the unknown."

Then came the rest. True to the climax of 'I See You', 'Luminous' is an album devoted to the build. Given The Horrors' past, it might be the only option; to keep exploring, to carry on moving and heading upwards. 'In And Out Of Sight' and 'Falling Star' in particular put emphasis on repetition. "It has a goal, which is to take a listener on an ascent in some ways," says Rhys. "For us, if a DJ is to play a set, his role is to elevate. We were inspired by how we could incorporate that into our music - we like the idea of elevation and euphoria and how our sound can make you feel."

When The Horrors first kicked and screamed, they did so with malicious intent. If the aim today is to make the listener "feel" something, the time around 2007 debut 'Strange House' was less a casual pinch, more a kick to the jaw. Sometimes this played out in a literal sense, live shows spiralling out of control. "We created our own unpredictability in the beginning," Faris notes. "You never knew what was going to happen as a reaction."

He compares the chaos to a band he was in back in the days of studying at London's Saint Martin's College. "We did two The Who covers and one Kinks cover. It was pretty raw." This abrasiveness surged on headfirst into The Horrors' debut. "It was aggressive, the live show. It was a primal release. There were lots of fights. It was a natural result of playing that kind of music twice as fast as it was supposed to be played."

Hate was spewed, coins were thrown alongside mobile phones (far more brick-like back in the day than the current slick generation of screen-tappers). Support slots for Arctic Monkeys took disorder to its biggest stage. At one Aberdeen show, Tom remembers, his dad told him "how hard it was to sit there and wait for it to happen," referring to the jeers and bloodthirsty boos. "Sometimes you could feel it building before you made it on stage," Faris recalls.

Not that any of this stopped them in their path. The 'Strange House'-era Horrors were like a pinball capable of shooting out in any direction. The debut was written in three-day bouts in an "expensive" studio outside of chaotic tour dates. "We owe Universal about three-hundred thousand pounds," Faris sort-of jokes. "We definitely cost a few people their jobs but you know, they're all sociopaths…"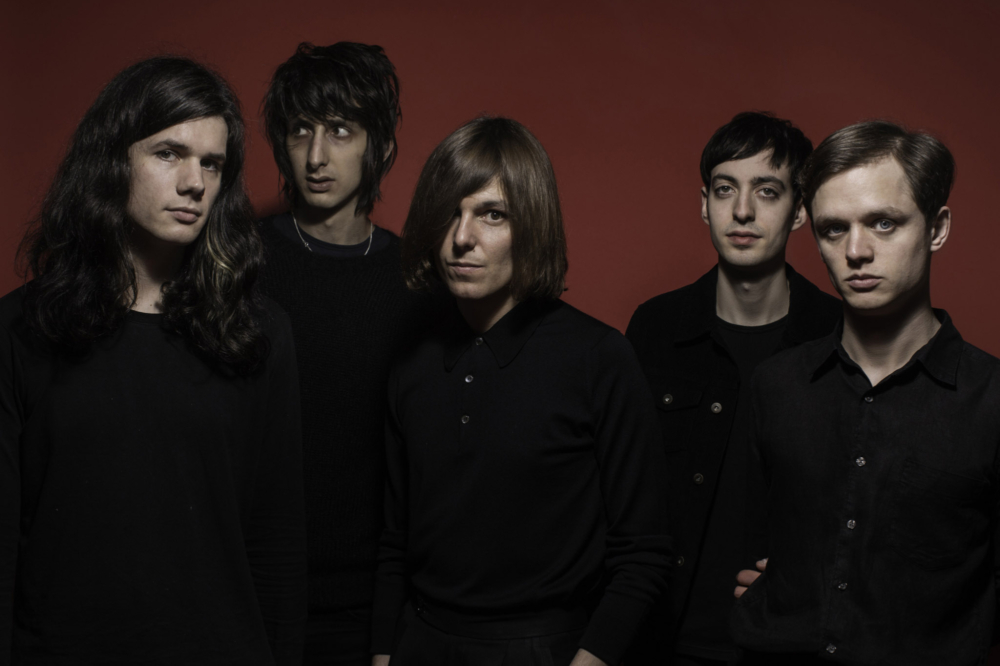 "
We wanted more. That time to live with it motivated us.
Ιn one sense, The Horrors have levelled out. On the other hand, they're incapable of working to anyone else's routine. Since 'Strange House' they've always given the impression of being a band with limitless ideas and time. That's true to an extent. Joshua admits that "we're in a lucky position to be how we want to be. I don't know how we've managed that." But 'Luminous' was the first chapter in the group's career that had no set, pre-determined end. The record could be finished at any point, barring some hideously drawn-out hiatus. "We gave ourselves the luxury of time - for the first time," says Tom. Collectively, they "lived through" the record for an entire year. "You're going to go through so many emotions through that point. And that feeds itself into the music," notes Joshua. "It's a year of your life. There's nothing specific that can sum it up."

Whether it's speeding through like a raging bull in the extravagant mid-'00s, or carefully leaning away from previous modes of thought like they are in 2014, here exists a group incapable of standing still. "We're surprising ourselves as we go along," enthuses Rhys, who later claims that "this is the most excited we've been about releasing an album.

"There's constant forward movement. It's in a state of progression. We're sometimes presented with the ideas and we'll always be doing something different because that's how life works. It's the time spent working together and our confidence as a band, finding what we enjoy doing and how we work the best. That's why there's a constant step, usually a step forwards."

Rhys notes a "complete thread" in the band's trajectory, of "exploring our ideas and focusing on the things that we enjoy the most." This manifests itself in different ways. Faris remembers days of backflipping off a stage and overseeing brawls ("It took one guy to throw a punch and then the whole thing would go crazy," Tom reminiscences with a slight hint of fondness). Today they err on the side of caution when it comes to all-out riots.


But to call The Horrors a sophisticated band would be to grossly miss the point. They're influenced by Detroit techno, they stay away from the hairspray this time round, and yes, festival-led hearts will lose their minds to 'Luminous' just like chin-stroking elders will appreciate the waltzing refrain of 'Change Your Mind'. But the record's makers aren't fussed with self-indulgence or deep thinking appreciation. They never listen back to their own albums, with the exception of Rhys who's currently enjoying the final pressing.

"It will get to the point for me when ['Luminous'] will go on the shelf," he admits. There onwards, The Horrors will keep moving. Perhaps if they took several steps back and decided to look in from the outside, they might choose to do things differently, but change runs through this band's system. It's out with the last one, on to the next. "If you asked any of us a question about taste, and then you asked the same question in a year's time, the answer isn't going to be the same," says Faris. "We just don't want to repeat ourselves. What's funny about being in a band is that the happier you are, the harder the next challenge is. You can't go backwards. The thought of that is terrifying."