Album Review
Fucked Up - Glass Boys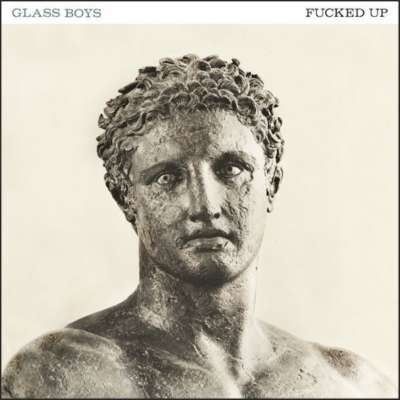 At heart Fucked Up are still very much a hardcore band.
Label: Matador Records
Released: 2nd June 2014
Canada's Fucked Up aren't a hardcore band in the traditional sense. Their last album, 'David Comes To Life', was an 80-minute long, 18-track love story set in 1970s and 1980s England. Not what you'd expect from a band who've forged a reputation for a ferocious live set, with shows regularly shut down and frontman Damian Abraham not afraid to bare all on stage, quite literally.
Over more than ten years as a band Fucked Up's image has constantly shifted, from hardcore noise merchants to pseudo-indie and experimental prog. On fourth full length 'Glass Boys' they seem to have amalgamated everything, piecing it together into a surprisingly coherent and focused effort.
The xylophone introduction to opener 'Echo Boomer' flatters to deceive, before they launch into an onslaught of noise. That's not to say that it lacks melody, as guitars tussle against each other, trading intricate arrangements and chunky riffs back and forth.
With his raw, throat-shredding vocals Damian leaves little doubt that, despite their shape shifting, at heart Fucked Up are still very much a hardcore band. The immediacy and aggression of 'Hidden World' and 'The Chemistry Of Common Life' is still present in abundance, driving 'Glass Boys' relentlessly forward, but there is also a new sense of coherence and focus. On 'Glass Boys' Fucked Up seem like a band in full control of the path the record takes.
Tracks like 'Paper The House' and 'Led By Hand are the band stripped back to their bare bones. The soaring guitars, pounding drums and barked vocals all coming together into a chaotic whirlwind which perfectly reflects the band's incomparable live show.
Fans of Fucked Up's more experimental efforts may be left slightly underwhelmed by 'Glass Boys', but for what is at heart a hardcore band, it is still a hugely ambitious and exciting record, that hits top gear almost immediately and barely shifts down until the final piano melody of its eponymous closer.
More like this