Album Review
First Aid Kit - Stay Gold
4 Stars
Big-hearted songs that breeze straight past bummed out despondency.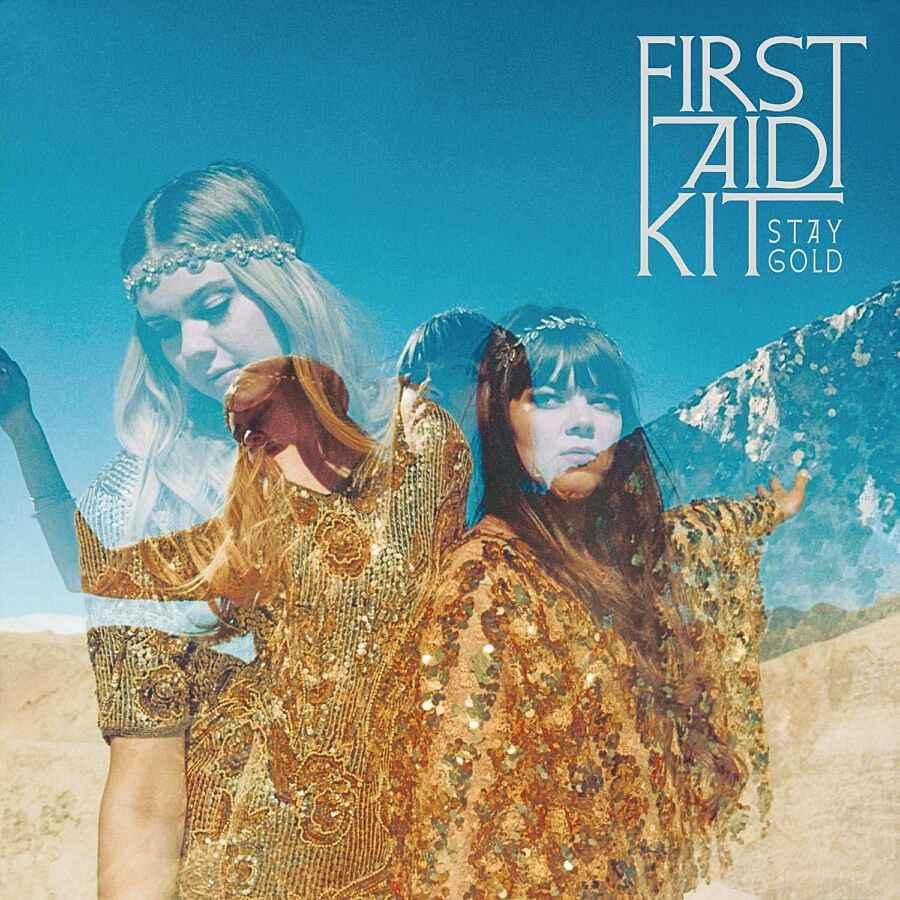 It's a cheap trick to throw the "maturity" label at a folk band who started in their mid-teens, but the progress of First Aid Kit these past few years has been nothing short of remarkable. Moving onto their third album - and major label debut - the Söderberg sisters have gone far beyond the Fleet Foxes cover that went viral and sent their stock skywards.
'Stay Gold' isn't crippled by maturity - there's still the same bright-eyed wonder that defined 2012's 'The Lion's Roar'. The difference is that despite opener 'My Silver Lining''s sense of hope, this is an album showcasing a more sombre, downbeat take on things. Klara and Johanna are fighting off the cynicism that tends to bite anybody entering their early twenties. Fortunately they fight through, coining big-hearted songs that breeze straight past bummed out despondency.
The songs here are definitely cleaner, more spruced up than those from previous albums. The pair are still working with producer Mike Mogis, but together they've streamlined what preceded. 'Master Pretender' is destined to soundtrack holiday adverts and 'The Bell''s chorus might be the most arena-ready triumph the two have ever conjured up.
More introspective moments crop up. 'Cedar Lane' is a breezy number, sun-struck and ready for contemplation. The record's title-track, too, sees the Söderbergs at their most inward-looking. But these two songs still pack mighty choruses, just like the rest of the record. If this doesn't take the Swedes into higher realms, nothing will. As surefire a bet for bigger things as there'll ever be, for the most part it's a resounding success.