Björk's 'Biophilia' project to be taught in European schools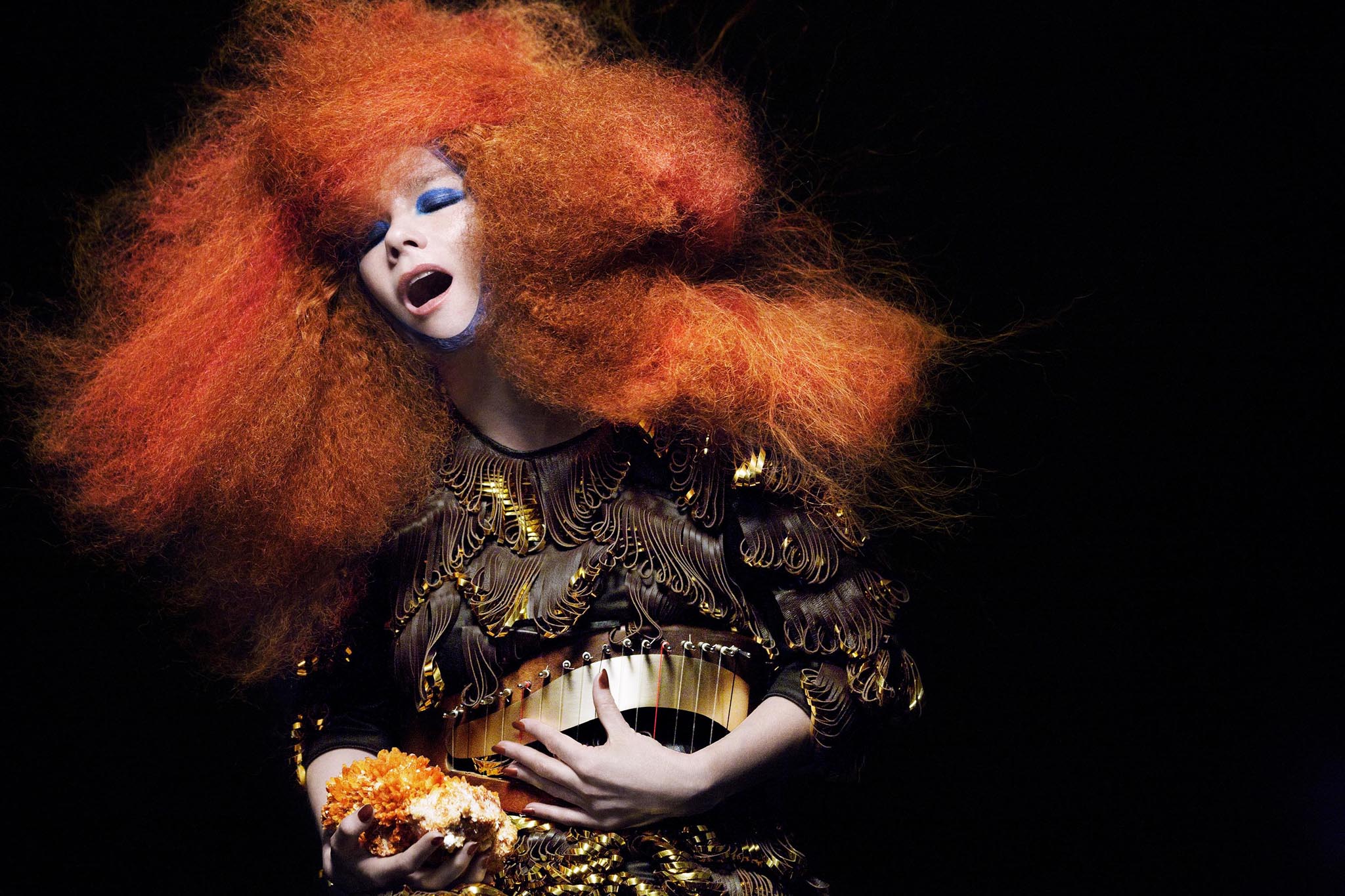 The Biophilia Educational Programme is an extension of the Icelandic artist's 2010 album.
For a project that started in 2010 as a (relatively) standard album, Björk's 'Biophilia' has some considerable lifespan.
Initially a record, app, pioneering blitz, it's since propelled the Icelandic artist as a voice for all things environmental. Even more so now that 'Biophilia''s "multimedia exploration of the universe" is set to form part of the national curriculum in European schools, including those of Björk's own country.
The Biophilia Educational Programme, as the Observer reports, has been funded by the Nordic Council and has the intention of being a non-academic means of discovering more about the planet. Beginning as workshops in 2012, it's since featured as part of a residency at the New York Hall of Science, checking in at Oslo, Manchester and San Francisco, amongst other cities.
'Biophilia' has also led Björk to a meeting of minds with fellow environmentalist Sir David Attenborough, who narrated a film of the album's live show. See highlights from their 2013 documentary below.