Boris - Noise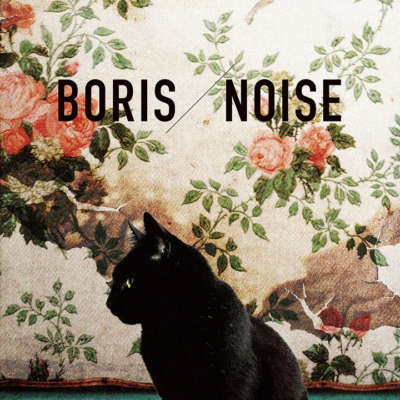 A singularly intense and essential album.
Label: Sargent House
Released: 16th June 2014
It's hard to know what to expect from a group both as capricious and as prolific as Boris. In any case, whatever one's expectations of 'Noise', Boris will likely confound them. Known for both doomy soundscapes and thrashy punk - as well as pretty much everything in between - the variety on offer has sometimes left their output wanting for focus. Not so with 'Noise'. As soon as opener 'Melody' kicks into high gear, the track is a non-stop freight train of brilliant melodies and wall-of sound guitar breaks. It's sort of like if White Hills had decided to rip off 'Loveless' and crank up the BPM; but even that description does it rather a disservice.
'Vanilla' meanwhile is half Youcodenameis:milo and half the more eccentric and heavy end of Smashing Pumpkins' flawed masterpiece 'Machina II'. 'Ghost of Romance' is a fuzzy grunge ballad that again recalls Smashing Pumpkins, this time 'Siamese Dream' era. The highlights however are the expansive post-metal peaks and valleys of 'Heavy Rain' and 'Angel', the latter sprawling out over more than eighteen minutes yet still not outstaying its welcome.
With track lengths that would normally require dedicated listening feeling slight, so may you mark the quality of this record. Though a multiplicity of genres are represented, 'Noise' never loses focus on its core strength, the sheer intensity of the instrumentation. All told, a singularly intense and essential album.
More like this