In Photos
Pulled Apart By Horses show off new material at tiny Camden gig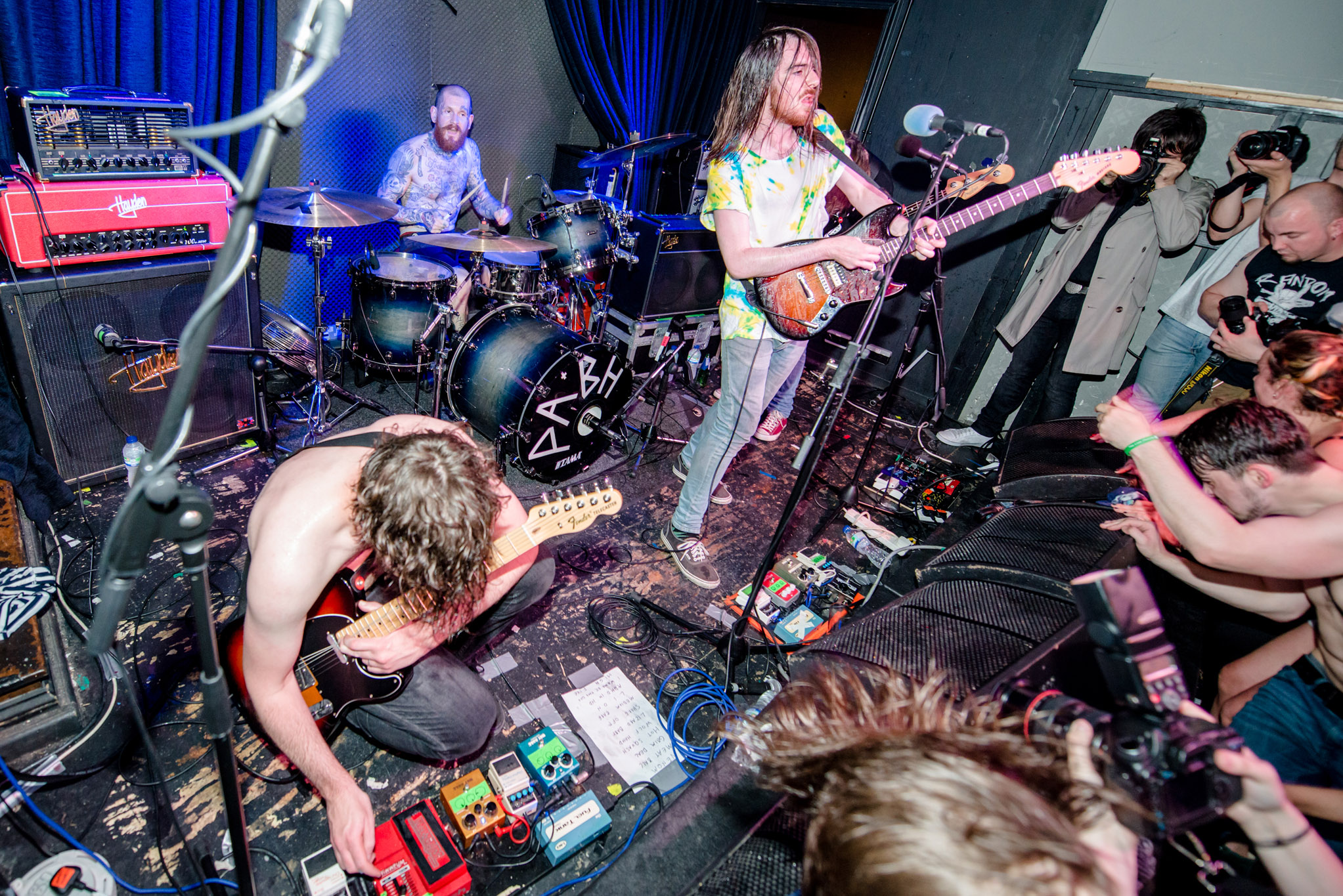 The band preview 'Blood' at a very sweaty The Black Heart.
Pulled Apart By Horses are all set to release new album, 'Blood', this September, the follow-up to 2012's massive 'Tough Love'.
Last night at The Black Heart in Camden, north London, the Leeds quartet performed much of the record - some for the first time ever - to a small, but sweaty audience who were asked to rate the songs on their fingers from 1 to 10. Most got at least a 9.
The set also included the band's cover of 'I Wanna Be Your Dog', and closed with 'High Five, Swan Dive, Nose Dive', while guitarist James handed drinks to the crowd.
See photos from the night below.