Watch
Watch Sky Ferreira perform 'You're Not The One' on a Brazilian chat show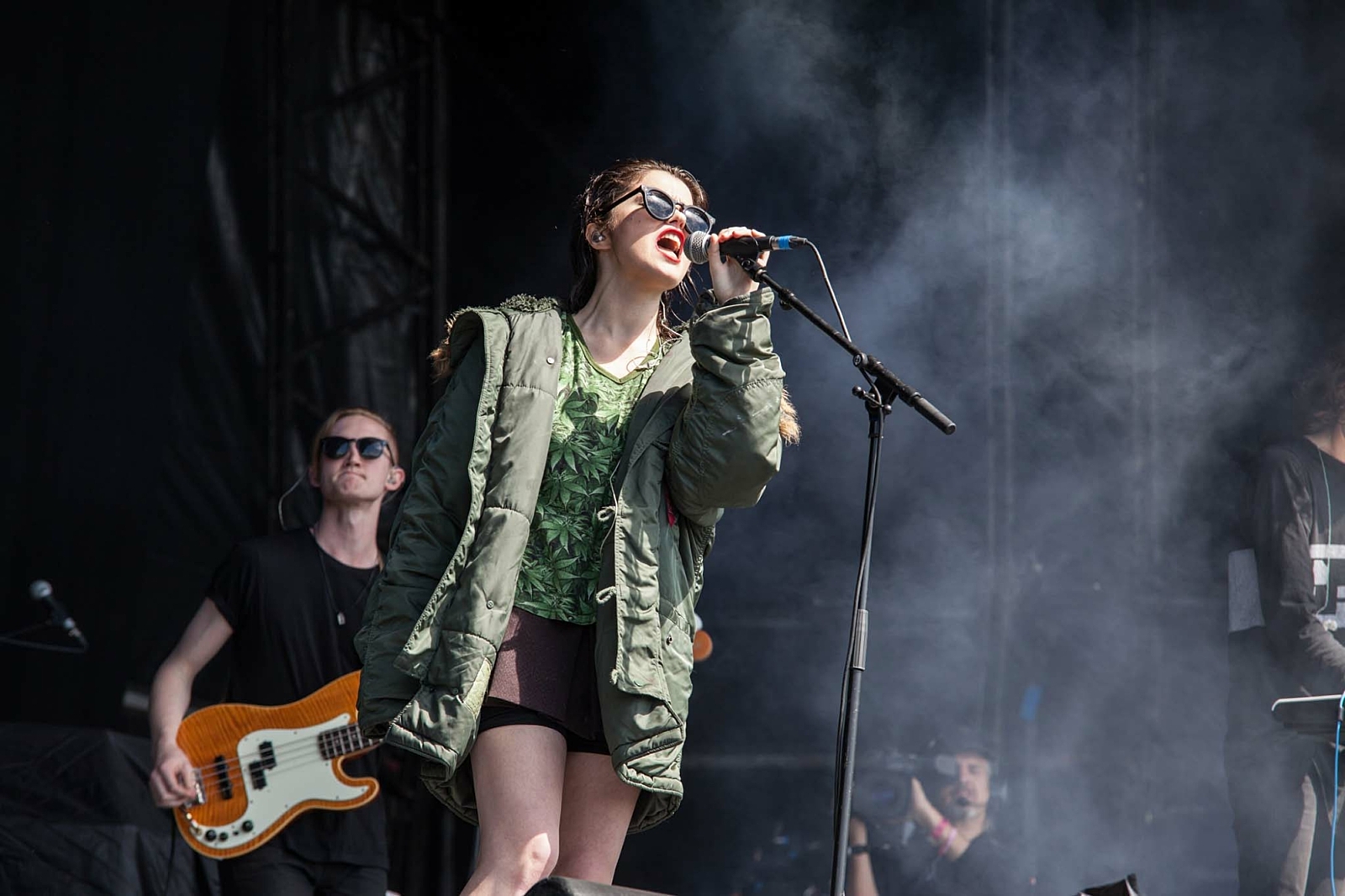 Also: Watch Sky fend one of the most awkward, rude questions of all time on air.
Last night Sky Ferreira wound up on a Brazilian chat show (The Night) to perform 'You're Not The One' from her debut album 'Night Time, My Time'.
The show's presented by comedian Danilo Gentili - it's only been going since March of this year. For some reason Sky's band seem to be giggling at something when they perform.
Below, you can also watch a translated interview between Gentili and Sky Ferreira. There's a very awkward question where they ask: "Do you think people like your music because of the songs or because of the tits?" Her answer is spot on. "The music, but it helps if you're a pervert."
Sky Ferreira plays Sau Paulo, Brazil tonight. She just came over from London where she played Field Day 2014 - read DIY's report here.
£7.00
Buy Now