Album Review
How To Dress Well - What Is This Heart?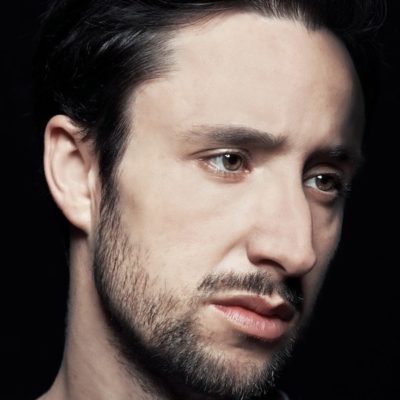 An artist who is more determined than ever.
Label: Weird World
Released: 23rd June 2014
Tom Krell's third record and his second for Domino imprint Weird World, doesn't find the singer-songwriter shaking off the 'hipster R&B' mantle, rather it finds him attempting to transcend it. Lead single and successor to Total Loss' '& It Was U', 'Repeat Pressure' becomes just what it aspires to be, a song with bona fide pop credentials. You'd be forgiven for thinking that Krell's latest collection is trading in intellectualism for a stab at full-blown chart glory.
Yet, like its predecessor, 'What Is This Heart?' is a lot more than that. A similarly patchwork effort, Krell couldn't switch between styles any more disparate than by beginning on '2 Years On (Shame Dream)'. The heart-wrenching opening focuses mainly on Krell's a cappella vocal accompanied by a sparse arrangement and sets the record's confessional tone, further cementing his reputation as something of an open book when it comes to his emotions.
As the record progresses, it easy to hear that while 'Total Loss' offered a more refined and clear-cut take on his previously lo-fi, densely shrouded and emotion-fuelled music then 'What Is This Heart?' finally puts Krell fully centre stage. A morose bust on the cover of his prior effort is replaced with this album's melancholic photo portrait, direct and uncompromising: terminology you could easily apply to this record. The music itself is bolder, yes, but still operating on the same cloudy register, stamping above experimentation into the domain of an artist who is more determined than ever.
The majesty of his primarily falsetto vocal is given more room than ever on which to operate and the latter half of the album turns into an emotional tour de force; songs such as 'Childhood Faith in Love (Everything Must Change, Everything Must Stay the Same)' and 'Precious Love' offer a heart-on-sleeve appeal, the latter endlessly entreating his lyrical subject to "C'mon, c'mon, be my precious, precious love" and it's undeniable that Krell somehow conjures up the right words, or lack thereof, and the right intensity in compressing and expressing feelings that we've all certainly felt. Tackling his inner demons in such an honest way is admirable then, if not a little po-faced, but 'What Is This Heart?' proves you wouldn't want Tom Krell any other way.

Get your copy of the latest issue
More like this