Glastonbury 2014:
Warpaint's Stella Mozgawa joins Jagwar Ma at Glastonbury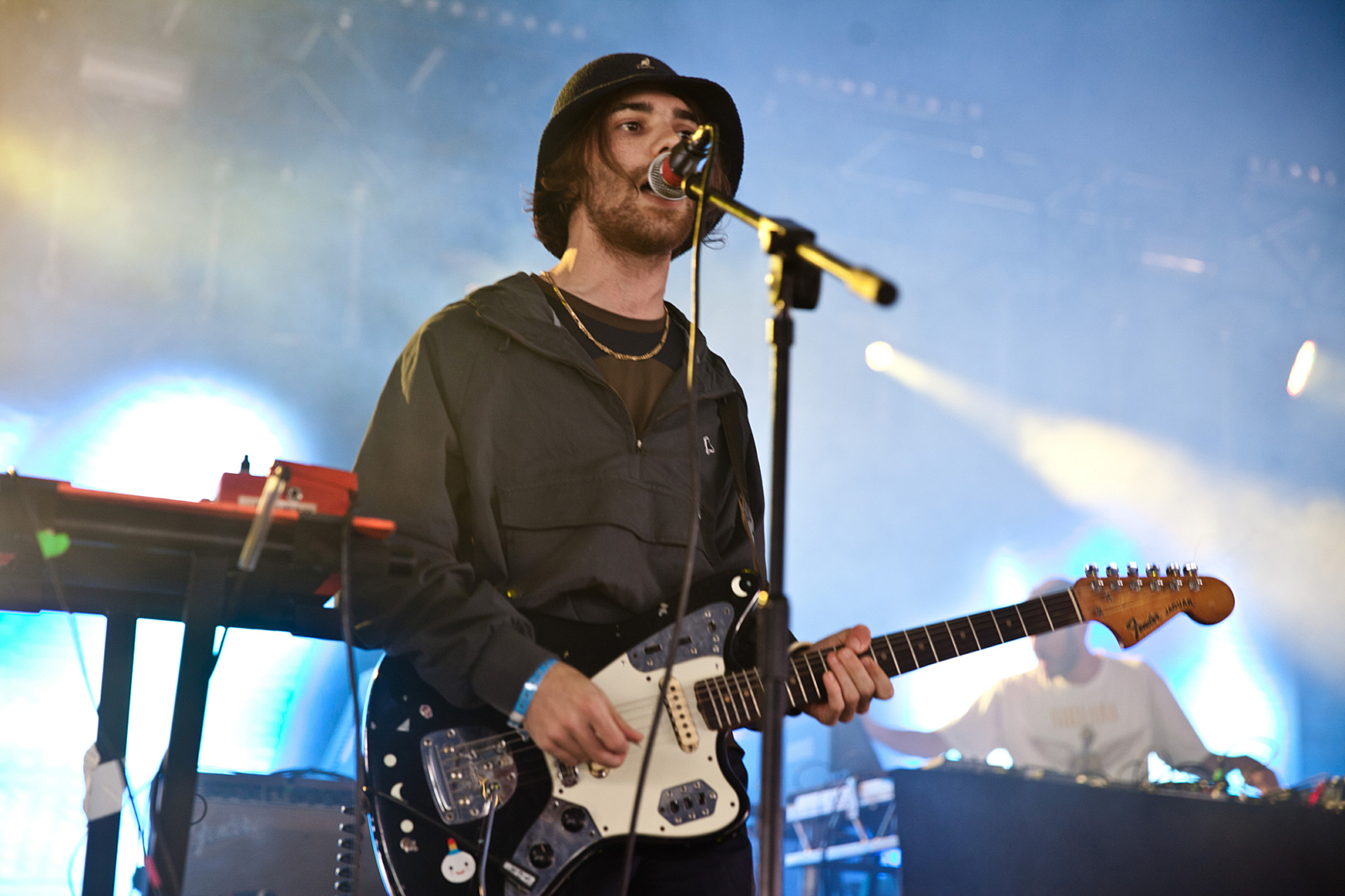 The Aussie drummer joins her countrymen on the Park Stage.
Not content with already having performed on the Other Stage earlier in the day, Warpaint drummer Stella Mozgawa joined fellow Australians Jagwar Ma on the Park Stage today at Glastonbury.
Bounding on stage like they were ripped straight from a Glastonbury of the mid-90s, bassist Jack Freeman dons a fishing hat for the occasion, while frontman Jono Ma even gives Oasis a shout out. "I'd like to dedicate this to Mr Noel Gallagher wherever you are, thank you" he says, before playing set-closer 'The Throw'.
Mozgawa joined for the final three songs of the set - 'Come Save Me', 'Four', and 'Throw'.
Jagwar Ma played:
What Love
Uncertainty
Man I Need
Uncertainty
Exercise
Let Her Go
Come Save Me
Four
The Throw