The Gaslight Anthem reveal new album's title track 'Get Hurt'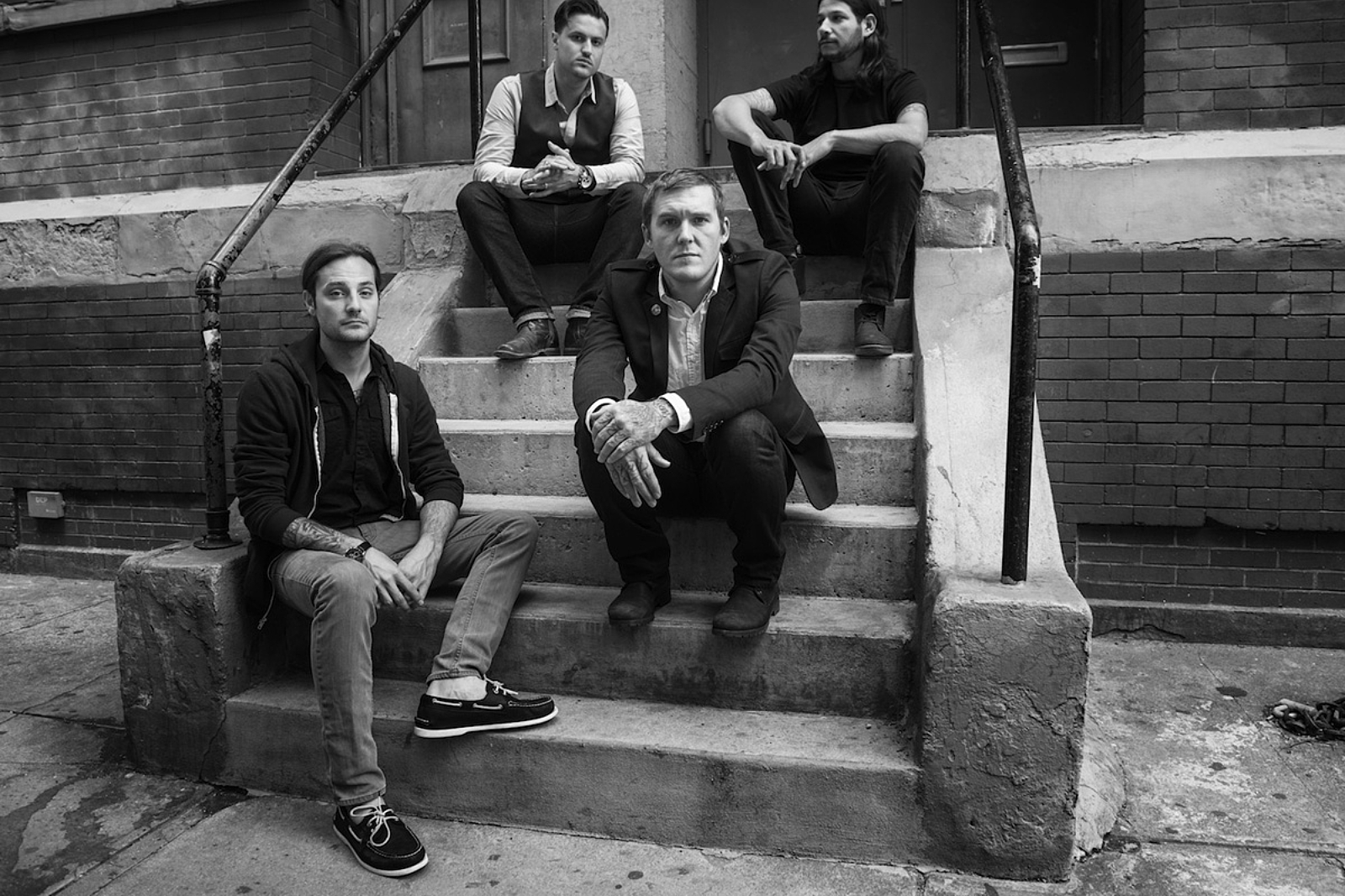 The band have unveiled a second cut from their forthcoming new album.
The Gaslight Anthem have already given us a taste of what to expect from their forthcoming album 'Get Hurt'. Coming in the form of 'Rollin' And Tumblin", the first track to be revealed provided an example of the band at their rowdiest, showcasing their more rough-and-ready side.
Now, with the second song as taken from their fifth record, they're providing fans with a more melancholic slice of music.
Not all too far away from some of the more slower-paced tracks of their last record 'Handwritten', the new album's title track is an atmospheric but heart-wrenching mid-paced cut. You can have a listen to it below.
The New Jersey four-piece have also announced that, while their new album was originally scheduled to land on 18th August, its release date has shifted forward a week, and will now be available on 11th August.
Recorded at Nashville's Blackbird Studios with producer Mike Crossey, the band's Brian Fallon recently told DIY that the band "wanted to try and find something that was different sonically, and with different feels and tempos, but also that maintained some of the character of the band. We didn't wanna abandon who we were as a band."
The band also have plans to return to the UK later this year, when they plan to head on tour in support of their fifth full-length. Tickets for the shows are on sale now.
NOVEMBER
17 Manchester, Apollo
19 London, Alexandra Palace
21 Edinburgh, Corn Exchange
22 Cardiff, Motorpoint Arena
23 Birmingham, Academy