Listen:
Anna Calvi and David Byrne cover Connan Mockasin's 'I'm The Man, That Will Find You'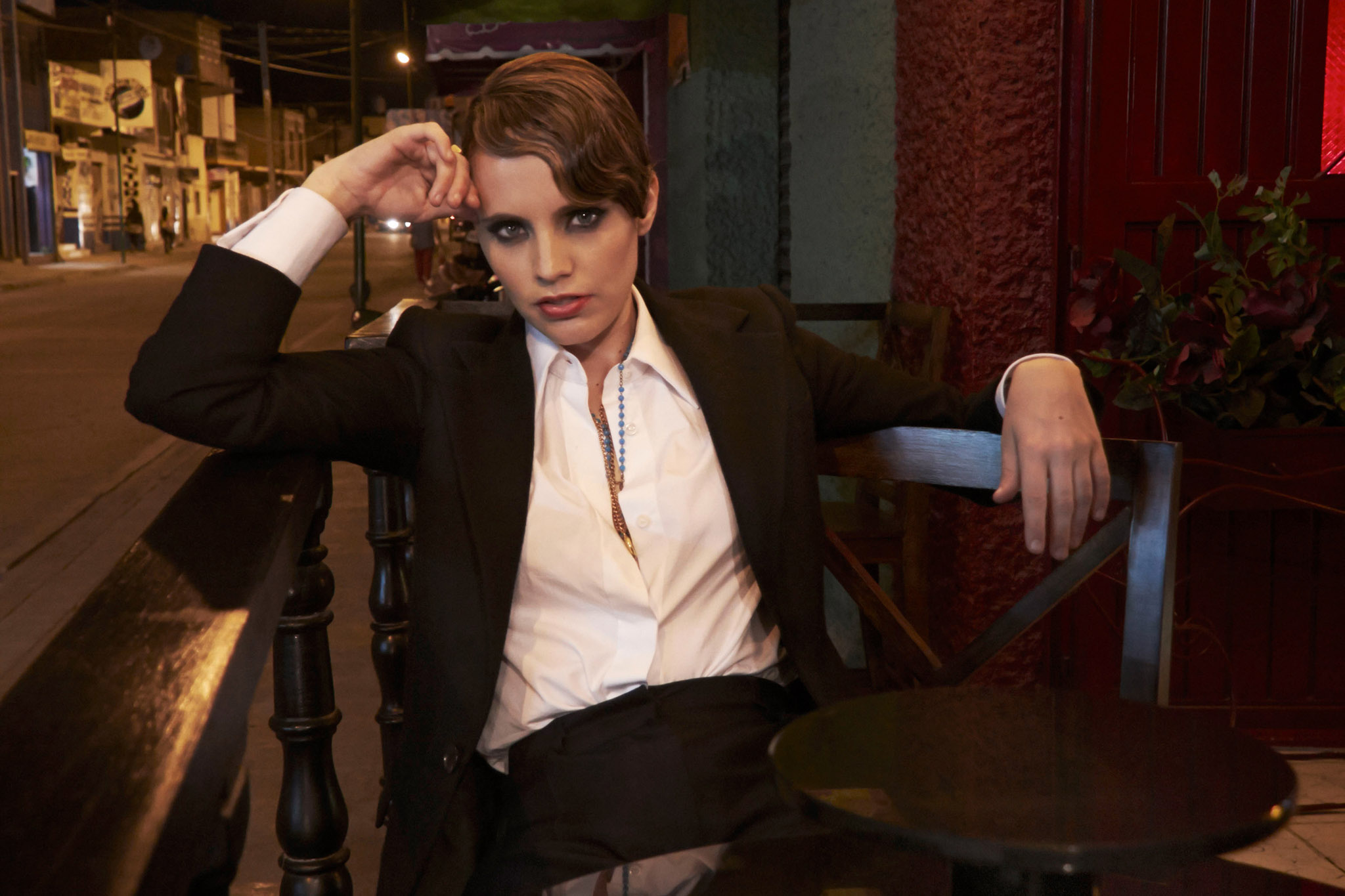 New 'Strange Weather' EP sees Calvi taking on unlikely covers.
For her latest 'Strange Weather' EP, Anna Calvi covers songs from completely different sides of the musical spectrum. She's already tackled minimal R&B (FKA Twigs' 'Papi Pacify') and Keren Ann's 'Strange Weather' - now attention's turned to slightly terrifyingly eccentric Connan Mockasin and his 2013 track 'I'm The Man, That Will Find You'.
The cover sees Calvi joined by David Byrne, who contributes gruff, moody backing vocals next to Anna's staccato guitars and breathy vocals. 3 and a half minutes in, it completely explodes into life. Suddenly this cautious stalker anthem reveals its true self.
'Strange Weather' is out 14th July on Domino.