Latitude 2014:
Röyksopp and Robyn: "It's not just a new collaboration, it's for a new purpose"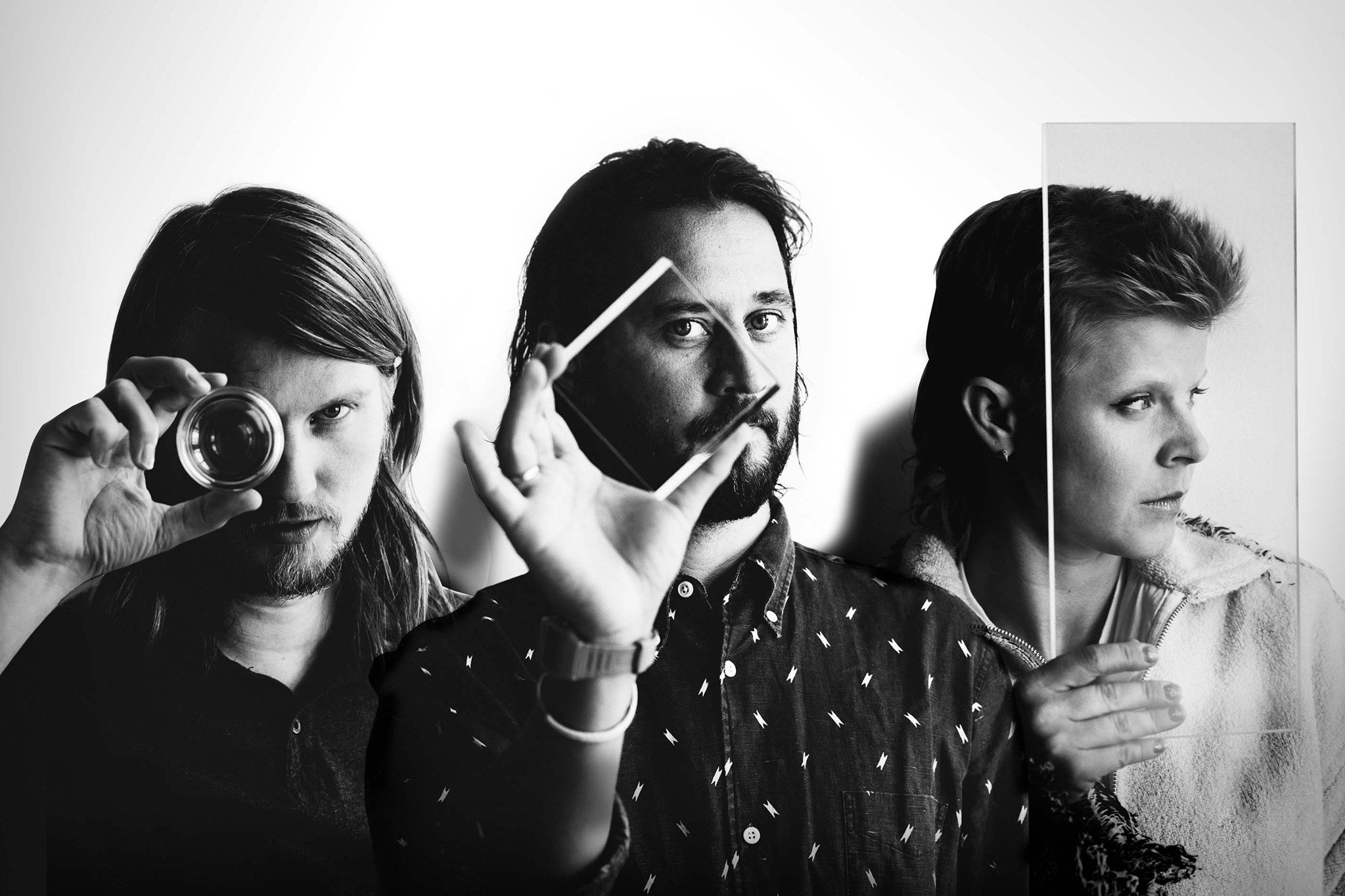 Scandinavian giants Röyksopp and Robyn are two artists who avoid repetition like the plague. Read July's cover feature ahead of their Latitude appearance this weekend.
Days could be spent trying to find two acts more in line with each other than Röyksopp and Robyn. Their tastes and ideas match to a T. Not only that - their views on what it takes to be an artist also align. They're musicians who have, on their own journey, shunned stardom. Both share Number One hits, both write inherently sad music that nags at the conscience. They explore these traits in very different ways, but there couldn't be a more fitting meeting of minds than 'Do It Again', their new mini-album. Even the blindingly white hair and collective wiriness of David Byrne and St. Vincent can't match the Scandinavians' kinship.
One outstanding characteristic that defines these three - Röyksopp's Svein Berge and Torbjørn Brundtland, the unmistakable Robyn - is that throughout their time in the spotlight, not once have they felt the need to repeat themselves. Röyksopp's 'Junior' was a shiny-pop feast. It saw them on the precipice of something huge and absolute. They climbed back into their shells and released the dark, introspective wise pair of shoulders, 'Senior'. Robyn started in the mainstream. Over time, through a process of experimentation, she redefined who she was as an artist, and the face of the genre itself.
On paper, then, they're breaking their one golden rule by deciding to combine years after their first collaborations, 2009's 'The Girl and the Robot' and 2010's 'None of Dem'. The explanation is simple: 'Do It Again' is different. Yes, its title stems from the fact that they're back in the studio together, but this is a new experience, something untried and untested in every way imaginable.
As they prepare for an after-hours party in Bergen - the Norwegian city where Röyksopp and Robyn first met - they're clearly still in the midst of this new experience. This mini-album they've emerged with is only the first step. Attention now turns to the live show. True to their collective character, this is as big a test as any. As Torbjørn states: "I don't think anything like this has ever been done before."
All crazy ideas have to start somewhere. When 'Do It Again' was first coined, everyone involved was just messing around. They had their respective projects to think about; Röyksopp were starting their fifth full-length; Robyn was strung out from a three-part 'Body Talk', all focus on collaborations. "We decided, at some point, to front this record together," remembers Robyn. "It becomes a very different process at that point. It gets more serious, for all of us."
"We started on zero," says Torbjørn. On day one, they had a discussion about time and all its strange effects. From there, they made 'Monument', a giant sprawling opening track that deals with the idea of leaving something behind after you're gone. It's dark, but then again, it's Röyksopp and Robyn that are behind it. "We tried to harness whatever sentiment or feeling that was reigning at a given point - we were trying to capture that moment and go on intuition, starting from scratch," recalls Svein.
Individually, a word all three of the musicians cite is "freedom." This was the first time since their late teens, early twenties that they'd made a record without interruption. Virtually nobody on the outside knew that it was happening. "No-one knew it was going to be made, and it's a record that's never been made before," boasts Robyn. "There's nothing wrong with the industry side of things, but it carries a certain pressure," says Svein. "Somebody wants to have an opinion on something that hasn't been made yet. We started making music with no other intentions. It's a good feeling. It brings me back to when I was a fifteen year old, sitting in my living room, making music, just the two of us."
Doors closed, blinds down, together they racked up the air miles and studio time to finish off this record. The five songs that eventually wound up on 'Do It Again' are just a small fraction of what was produced, but as it plays out, it sounds like one concise, constant journey. It goes from 'Monument''s open electronics to 'Sayit''s tense, robotic jerking into action. This burst into life then heralds the title-track, which together they call the "pinnacle" of the journey. The sheer, breathless excess of 'Do It Again' can't be topped, so instinctively they choose to wind things down again, with the heart-wrenching 'Every Little Thing' and the pure, uncensored comedown 'Inside the Idle Hour Club'.
Svein imagines a graph of the album, with a very exact line forming a pyramid shape to map out these five tracks. It's "obviously" about hedonism, this record. "It's saying: 'I know what I'm doing here is utterly despicable and might be frowned upon in a moral context or even that it'll suck up my body, but something in my behaviour tells me that knowing these consequences, I will do it.'" Excess and all its pitfalls - that's 'Do It Again'. "Whether it's feelings or partying or falling in love or having sex or whatever it is - spinning a kid around until they nearly throw up and them going, 'Again!' - it's very human," says Robyn. "It's about going too far past something and still wanting to do it again."
She describes the whole experience as a process of "doing things you wouldn't otherwise" - "I think it's liberating when you work with someone else in a new constellation where it's not just like a new collaboration, it's for a new purpose." Svein remembers the recording of the 'Do It Again' track, where you can practically hear all three of them bouncing off the walls. "It could be described as EDM. For us, it has something more. It's pop music that we grew up with - heavy on melodies, heavy on harmonies. It's almost too much, which I kind of like. It was a fun track to make - we were all in a good mood and it became this little bastard of a monster which we all loved." With that, they'd made one of the songs of the year.
The intention wasn't to create a record that shunned the spotlight. There wasn't strictly an option to do that. Previously, this project's been called a new band, a different entity altogether. In a sense, it's strange that this whole thing doesn't have its own band name, something that sums up the experience in one word. Svein says that wasn't an option. "We felt - although those two blend in this project - there is no hiding that there's a certain element of Robyn and a certain element of Röyksopp. It is a new thing, but it's not so far removed from what we do separately that we could justify giving it another name."
With a record complete and a desire to tour itching at their conscience, they decided to uncage this beast.
"I don't think anything like this has ever been done before."
— Torbjørn Brundtland
When 'Do It Again' eventually left its secret hiding place, it didn't so much sneak out as announce itself in firework-backed Technicolor. Two of Scandinavia's biggest artists combining on one record, where big, bouncing electronics combine with Robyn's famed melancholy. Not only that - a tour to back it all up. A live show that tests the boundaries and celebrates these musicians and all their brilliant oddities. They're speaking midway through intense rehearsals, but it's already clear that they're swept up in some kind of fever.
In a very dry, Norwegian tongue, Torbjørn describes a fantastical "three-stage rocket experience." One third of the set will be pure Robyn, another pure Röyksopp. Then they combine. Throughout, every musician on stage is being shared. "Robyn is bringing her band and we are bringing our outfit," he continues. "We're just fusing them." "It was natural to bring all these resources together," backs up Svein. "We've just gone with our gut, really. Or heart, rather. We haven't been cynical with things."
Alongside Latitude, the tour sees them playing sets at the dead of night, headline slots where the abandon of 'Do It Again' is replicated in the crowd. Robyn dismisses it being a "club record" that they're fronting. "I felt like I was in space," she says about the recording. "I'm not saying music made for a club is a bad thing at all - I'd love for people to think that was what it was for. But I also think we were exploring more nondescript places. Not being so concrete about anything was something we were doing quite a lot. Maybe getting closer to an emotion than an actual concrete reference."
Röyksopp differ in that Torbjørn is outspoken about his dislike of touring, whereas Svein claims not to mind the experience. "But with this set up and with Robyn, there's a fresh take on it," the former insists. "And I don't think there's any point for us to go on the stage and perform our music without a hint of celebration or party."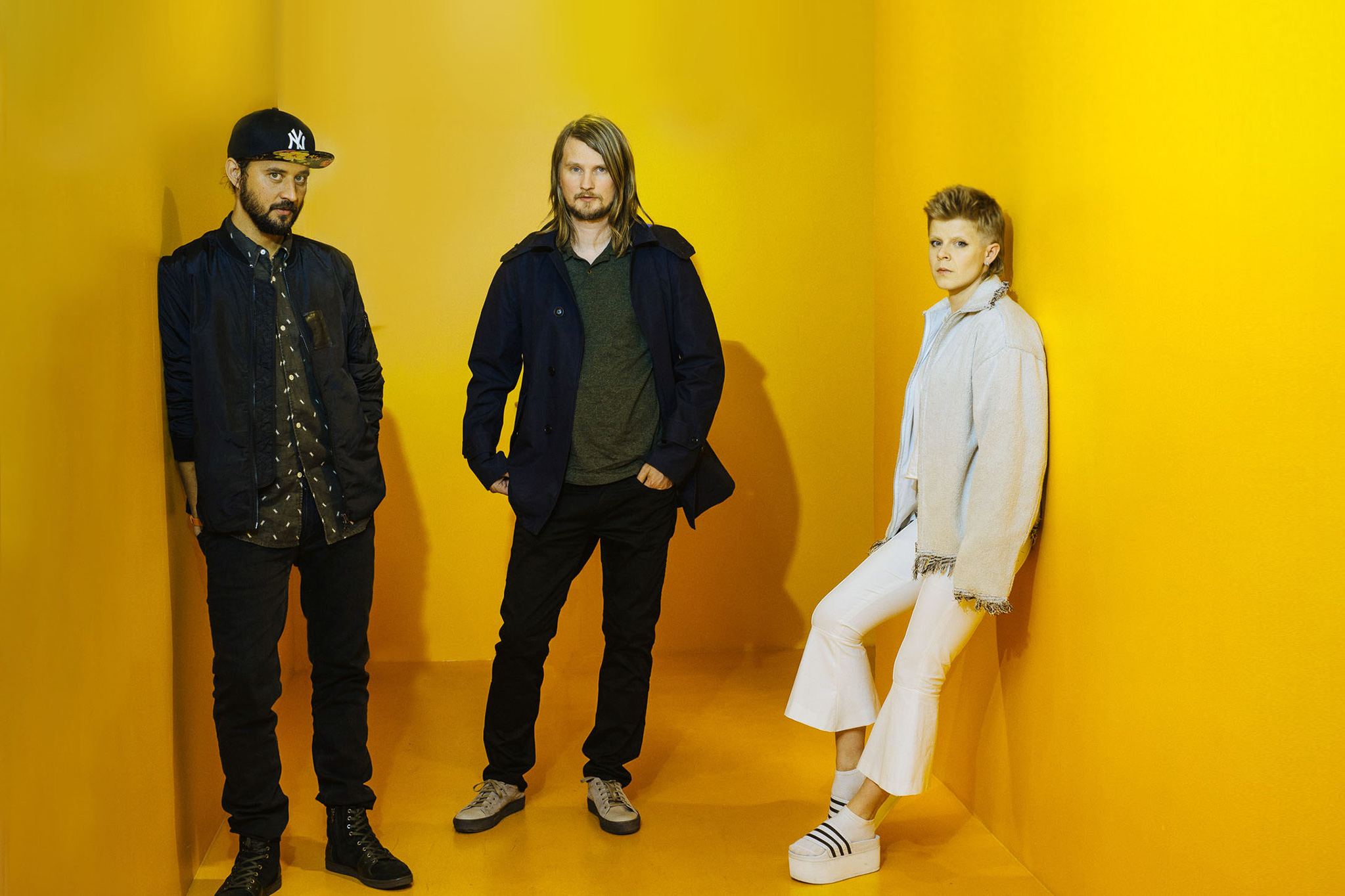 It seems appropriate that this record deals with age and all its potential perils. As professional musicians, together the two acts share 36 years in the spotlight. 'Monument' deals with legacy, and in part 'Do It Again' is a following of instincts. If they don't collaborate now, when will they? If they don't take this on the road, will they ever? Svein is asked, bluntly, if he feels like he's getting old. "If you put forward that question, you should prepare yourself for an almost bordering on pretentious answer," he begins. "Death is not something I fear in any way. I don't fear it but I'm fascinated by it, by its magnitude. But not in a gothic fascination. Age has never been a factor when it comes to those thoughts. I think they have been with me ever since I was a teenager. They're something I have in common with my colleagues."
"I'm definitely at a point in my life where I've been thinking about these things more than I did before," admits Robyn. "['Do It Again'] is about death in a way, but it's also about the now, to me. Sometimes when you stop, when you get scared and think about death or things you don't want to look at, you also look around at your current surroundings more and get a sense of what's actually there."
If 'Monument' sticks to its guns and does indeed "represent a moment of my life," as Robyn sings, it documents a point where both acts are entering a new chapter. Their desire to experiment hasn't shifted one jot, but they're also accepting who they are and who they've become over all these years. Svein cites a "thin line" which together they tow, "between pretentious, self-centred cheesiness." He's the first to admit that a three-minute saxophone solo might alienate, but it's "an attractive kind of camp," he says. "We like to make music that's a bit for those in the know, and that sounds very elitist and awful, but it's for people who have a similar cultural upbringing as we do." Somehow this apparent elitism ends up producing the most universal music any of these musicians have ever put their name to.
'Do It Again' does have the ability to strip away the past and focus on the now - calling it a debut isn't pretentious, because it feels like a work that's owed a follow-up. Dealing with hypothetical situations isn't in Robyn's character - she'll sooner commit to signing a new artist on her label Konichiwa than announce solid album plans - but she does admit that "it would be wonderful" to work on music with Röyksopp one more time. "The great thing about being in a band like this is that we can go off and do other things and then come back to it," she says. "I don't feel like we have to choose." And with that, this tour could either be the spark for a famous meeting of minds, or it'll be a pocket of history that saw two acts doing what they were always destined to do, if only for a couple of months. Either way, it'll be a gigantic celebration.
Taken from the July issue of DIY, out now. Röyksopp & Robyn play this year's Latitude Festival. DIY is the official partner of Latitude 2014. We'll be bringing you extensive coverage from in and around the festival - look out for copies of the July 2014 issue in the Latitude supermarket, too!