Live Review
T in the Park 2014
11th - 13th July 2014
Luckily, alongside the #byebyebalado hashtag to celebrate this farewell, they'd also racked up quite a bill for Balado's final hosting duty.
Kinross is set to lose an institution after 2014, with Scotland's prime festival T in the Park moving over to Strathallan Castle as of next year. Luckily, alongside the #byebyebalado hashtag to celebrate this farewell, they'd also racked up quite a bill for Balado's final hosting duty.
Charli XCX takes to the stage in scorching heat, warming things up further with her array of infectious pop ditties. From 'Black Roses' through number one smash 'Fancy' with Iggy Azalea, she and her bandmates get one hell of a summer party started. In contrast, in the dark tented realms, Drenge play to a humble and growing number, flaunting the aggressive power a mere duo can possess. Their grungy twang resonates with those looking for some rock amidst the pop paradise.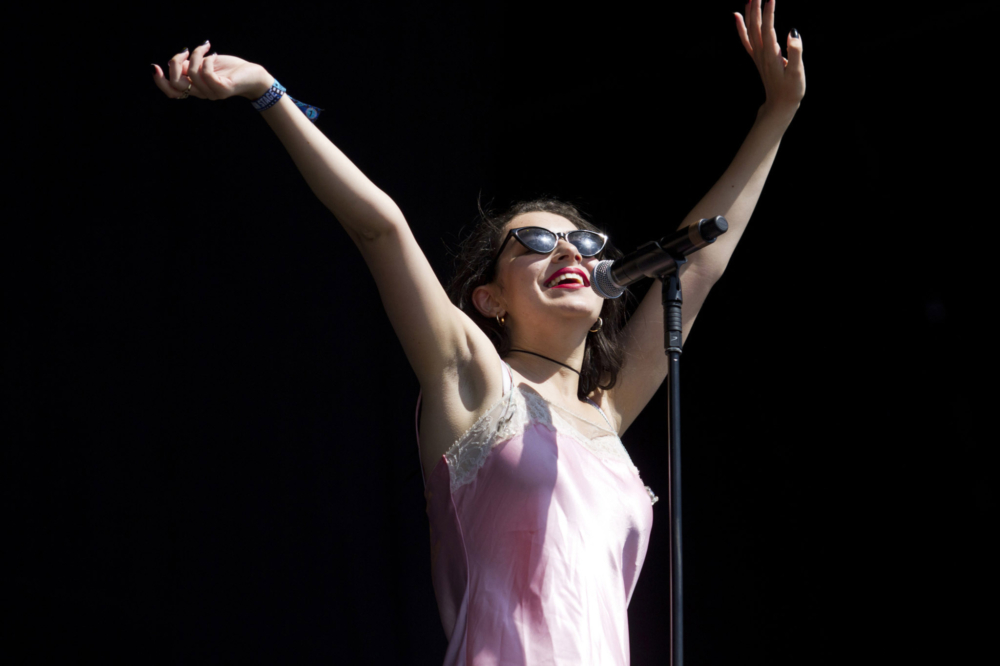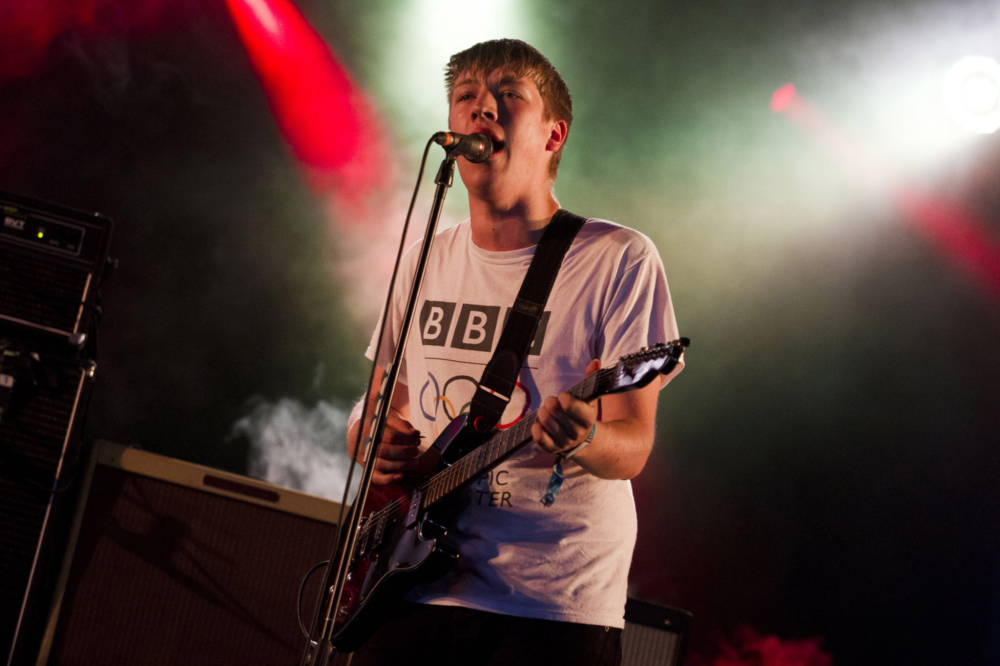 Haim haul a large crowd with a string of their big hits and solid covers, including Beyonce's 'XO' and Fleetwood Mac's 'Oh Well'. There's this natural presence that they possess when they play, the kind that means they don't visually do as much as other bands - unless it's making mental faces, in which case they're definitely the forerunners - but they're able to command attention with ease.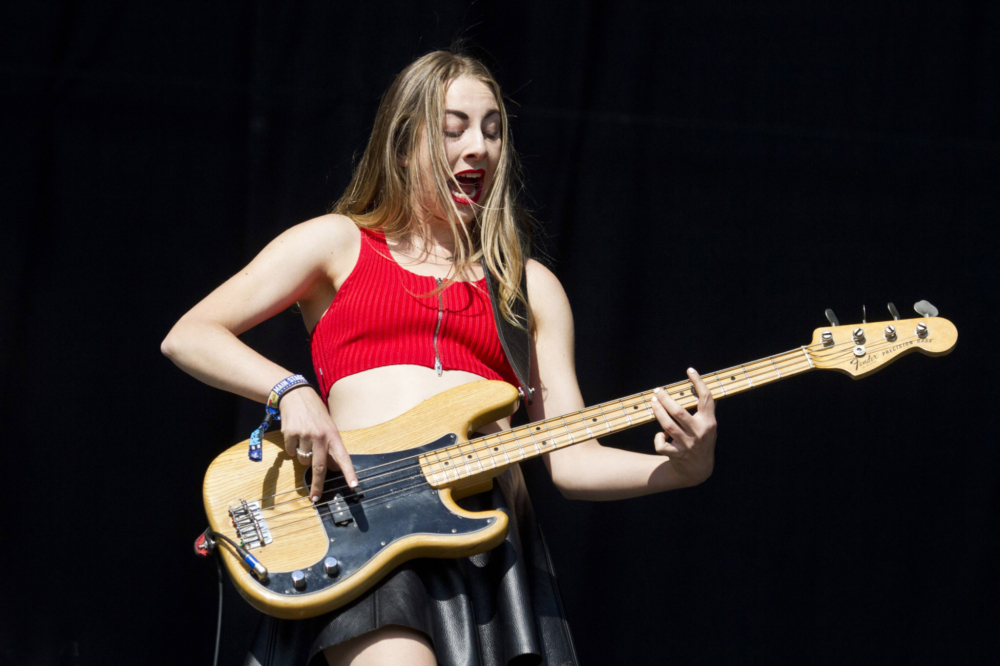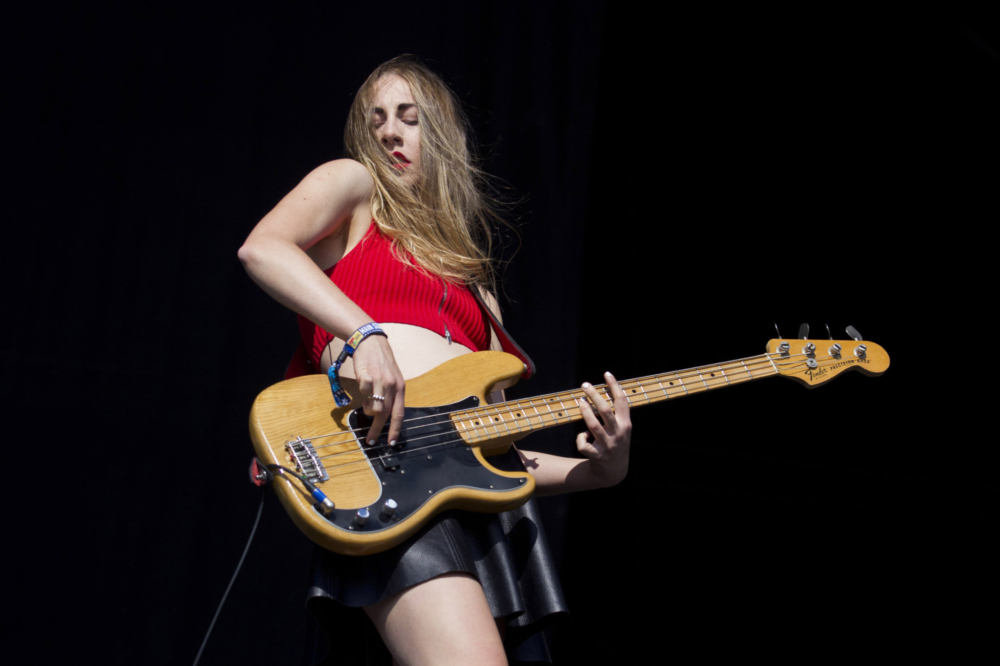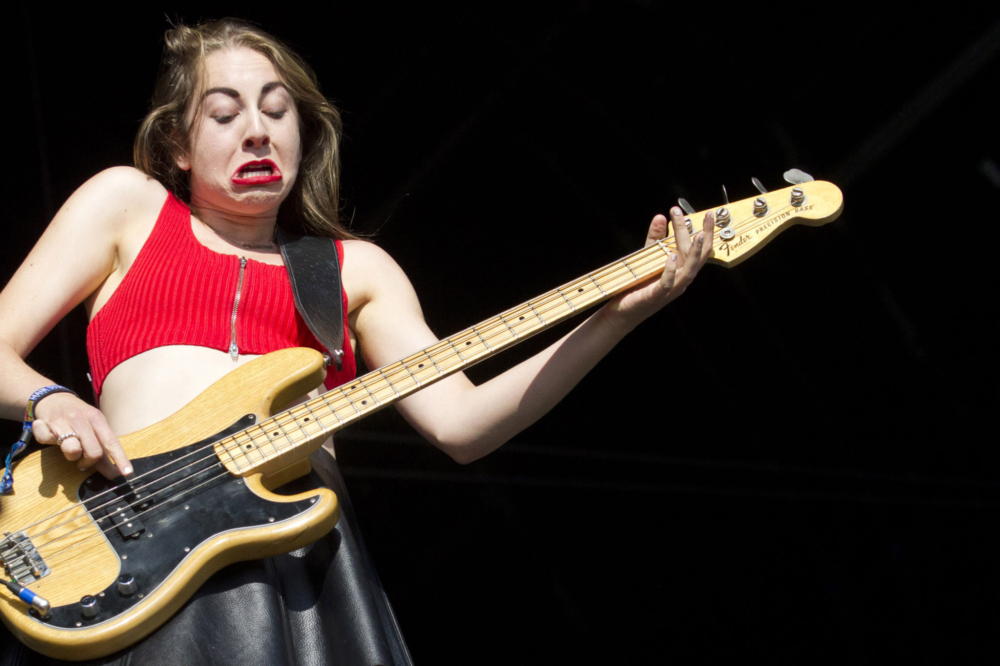 And that challenge isn't lost on smaller bands, whose need to make a tent feel like the main stage is almost paramount. It's a challenge to which Royal Blood valiantly rise, with their rockier sound proving a powerhouse, reverberating off all possible nooks of the Tuts tent. Chvrches follow suit, charming their way through electro hit after hit, smashing 'We Sink' and 'The Mother We Share'. Lauren raises smiles with her usual quirky stories, this time involving being hit with a piss-filled cup while watching Green Day here over a decade ago. "The moral of the story," she smiles. "Don't throw piss at people."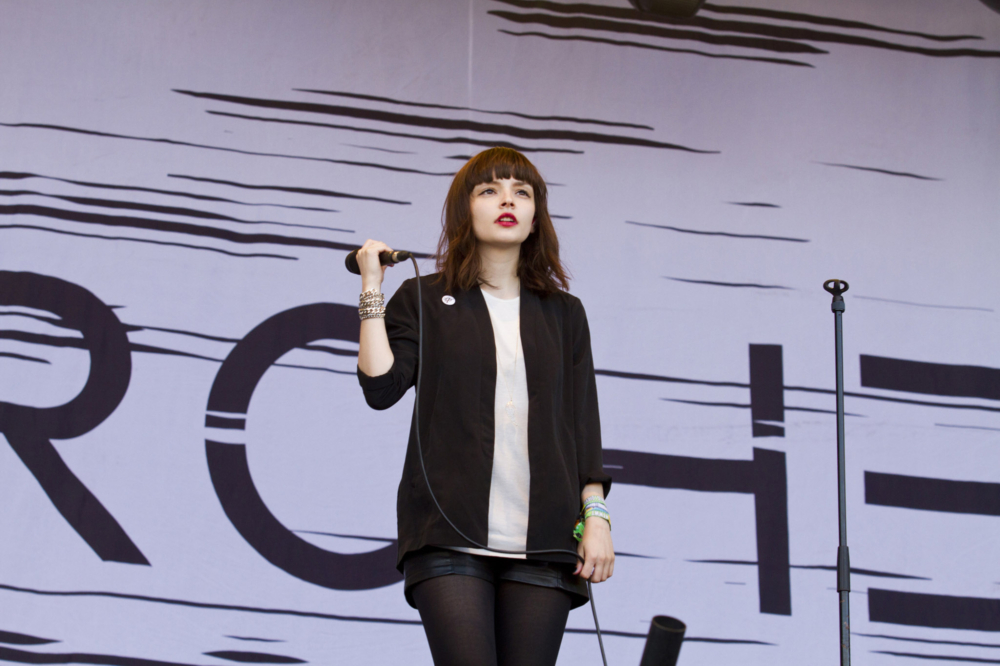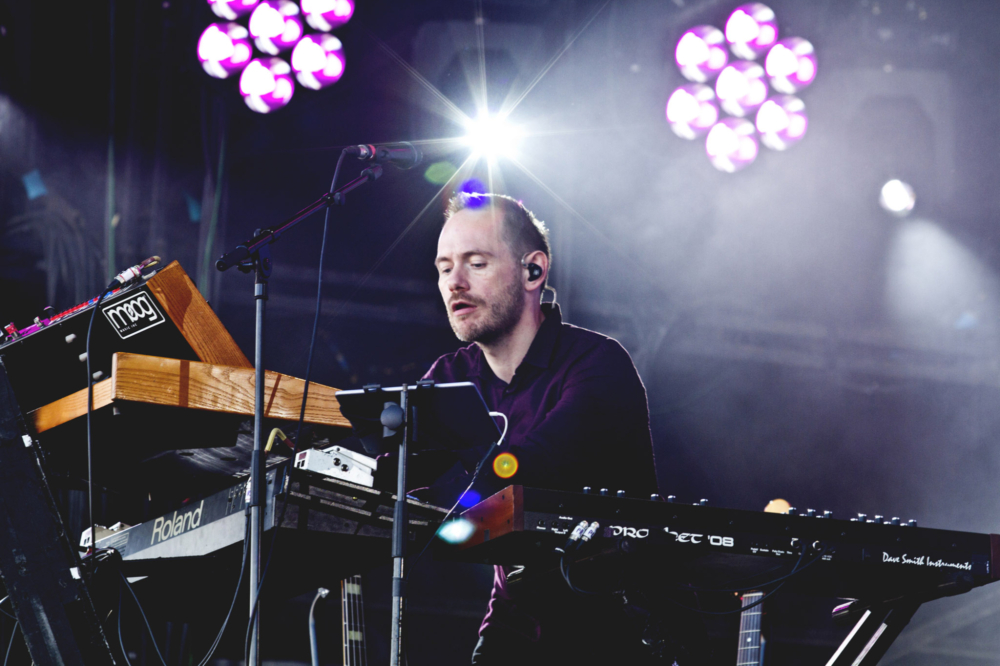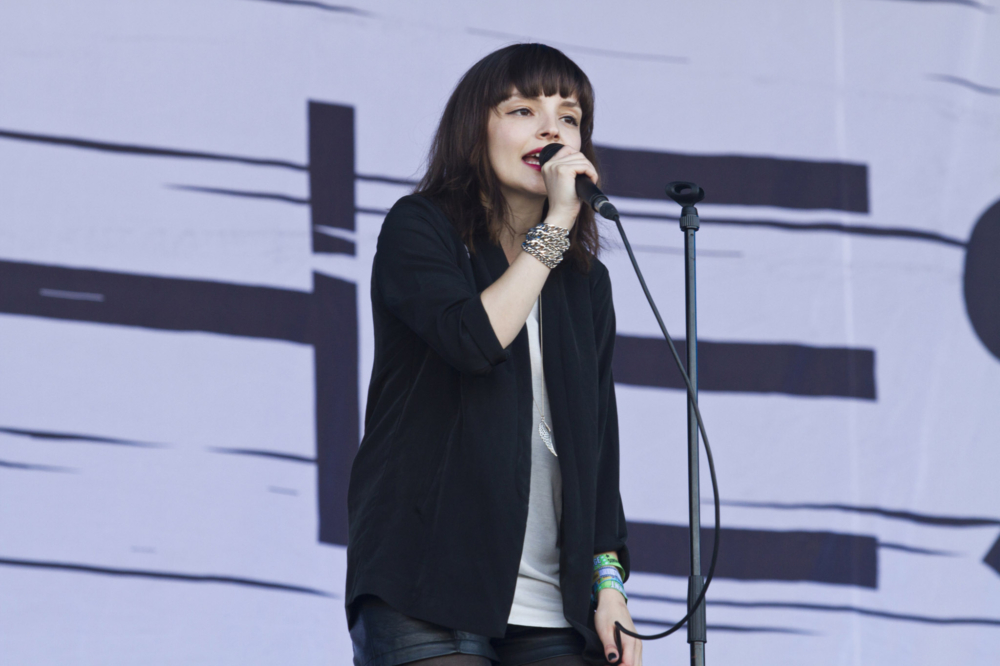 When it gets a little bit darker, it's clear who the Friday rests on: Biffy Clyro. "I am going home," sings Simon Neil as they launch into 'Different People', a fitting sentiment as they soar through a severely overdue homeland headliner. Surrounded by their 'Opposites'-esque backdrop, they batter through 'The Captain', '57', 'Bubbles', 'Mountains' - old and new, boxes are ticked, and their frenetic energy makes it a sheer delight to watch them pull endless quality from their arsenal, with floral pyjama bottoms the mere cherry on top.
Ten times at T in the Park, and with as much pyro and fireworks as the stage could likely handle, it felt like the set they'd been building toward for years.
Saturday sees another notch on the bedpost of prime Scottish talent, as Fatherson perform to a rammed house. The prowess of their music is astounding, with 'Hometown' being a particular highlight. And though Katy B may be a bit more choreographed than bearded Scots, many happily retire their drunken devil horns in lieu of some carefree dancing. Her sly little smirks are infectious - when a musician looks happy, it tends to rub off on people.
By this point, the home setting may have already swelled to bursting point with pride at their musical exports, but there's more to come as Twin Atlantic's steady rise was really put into perspective. Playing to their largest audience yet, their blend of primarily 2011's 'Free' and upcoming 'Great Divide' is not only a showcase of how far they've come, but that they're constantly evolving into bigger and better things. Ending with single 'Heart and Soul', it speaks volumes that even their newest songs feel like classics live.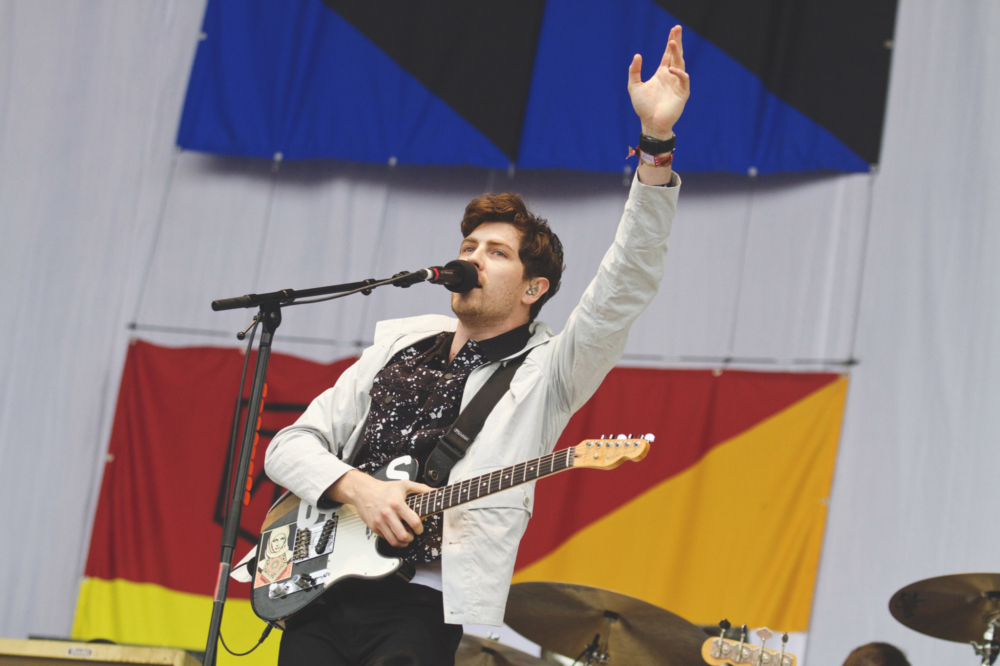 Pharrell Williams, however, doesn't seem to notice that it rained his entire set, proclaiming, "Do we have the power to make it rain again, Scotland?" If he actually wanted the power to keep it raining, then the crowd are surely sorcerers. It runs like a greatest hits album of a handful of artists that he just happened to be along for the ride on, and his carefree antics are infectious. Daft Punk's 'Get Lucky' and 'Happy' topped off one of T's most enjoyable moments.
Sunday sees Irish rockers Kodaline take to the main in glorious sun to bring a little acoustic summer flavour to proceedings. Though the sing alongs to Steve Garrigan's harmonica solos are undeniably massive, they just don't seem to do much, or feel that thrilling to watch. Tame Impala also fall foul to this, with anticipation high but their presence generally falling flat.
Bastille happily get things back on track with a set that capitalises on the sun, the energy and the celebration of Balado's final soiree. It's a party, and Dan Smith is happy to join the fans in their euphoric stupor, with sing-alongs ahoy.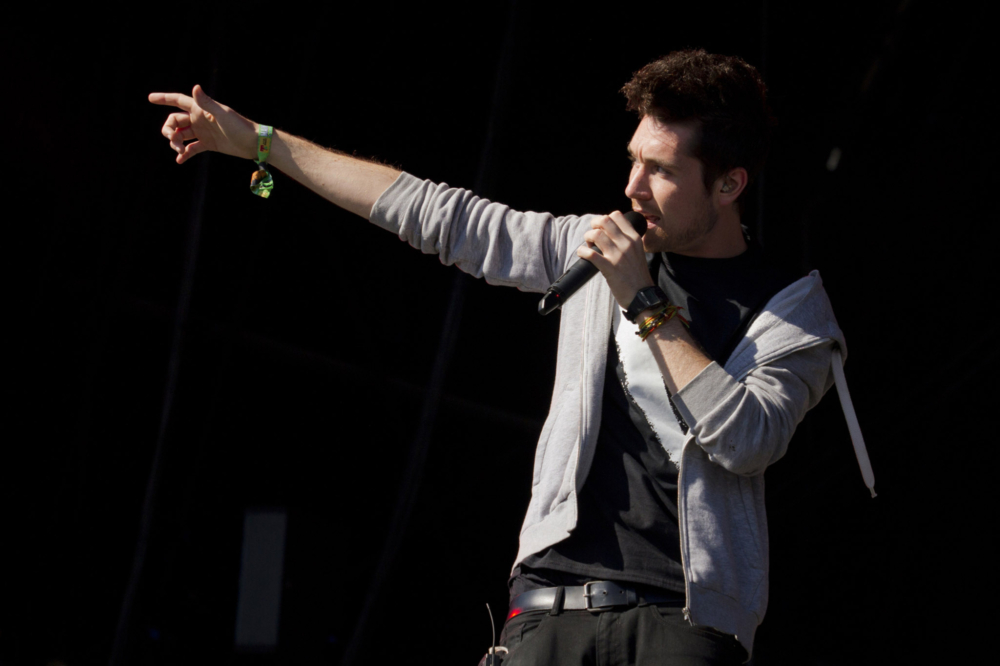 It's a feeling that continues through the day as Franz Ferdinand test Scots' vocal chords through 'No You Girls' and 'Do You Want To'. Fans are so well versed in their back-catalogue that every opening strum is met with ridiculous excitement, so much so it's a wonder there's any energy left fifteen tracks in.
Then, it happens. The final ever main stage performance at Balado, and the crowds are there in droves to say farewell. "T in the Park, I've missed you," mumbles Alex Turner, almost flirtatiously, as Arctic Monkeys rock up. Swaggering on stage, they launch into 'Do I Wanna Know?', following soon with 'Arabella', featuring a random hat tip to Sabbath's 'War Pigs' in its midst. They start with an incredible strength that's put to the test as Disclosure begin on the Radio 1 stage, and with ill-timed gaps, many filter out mid-set.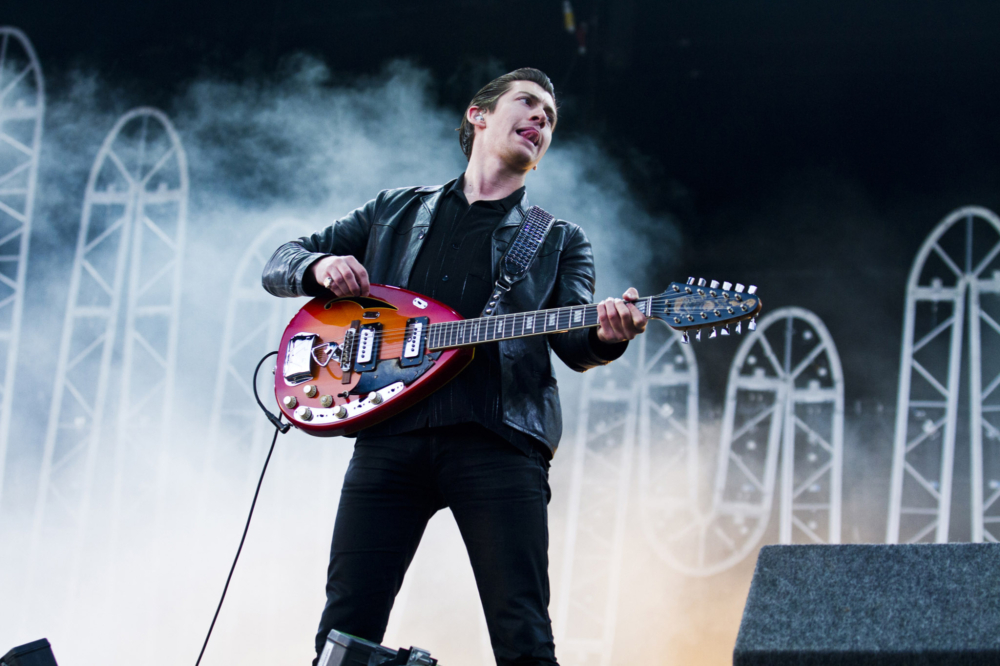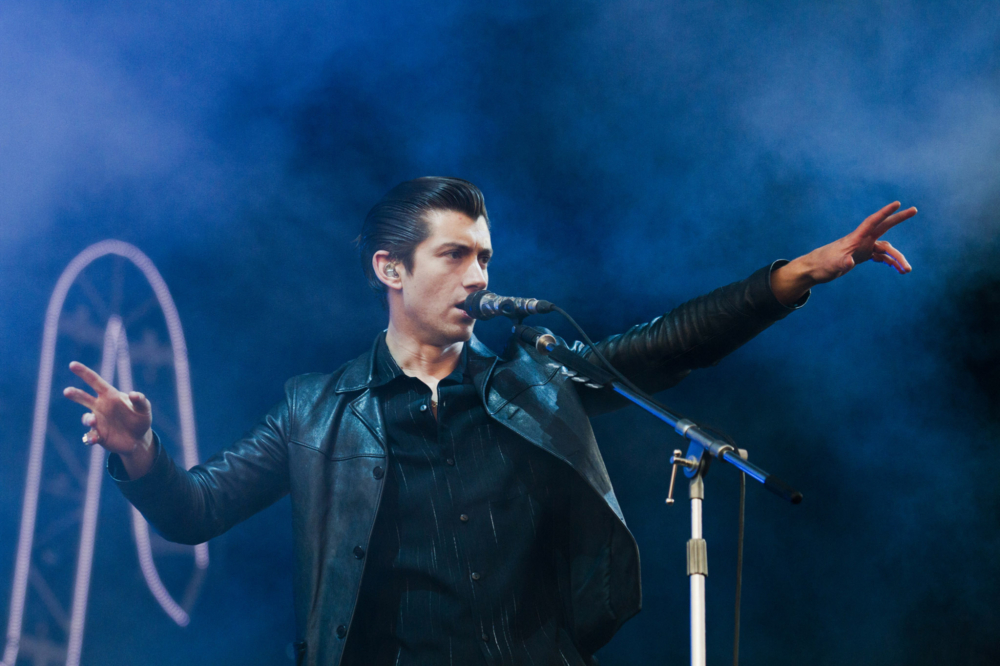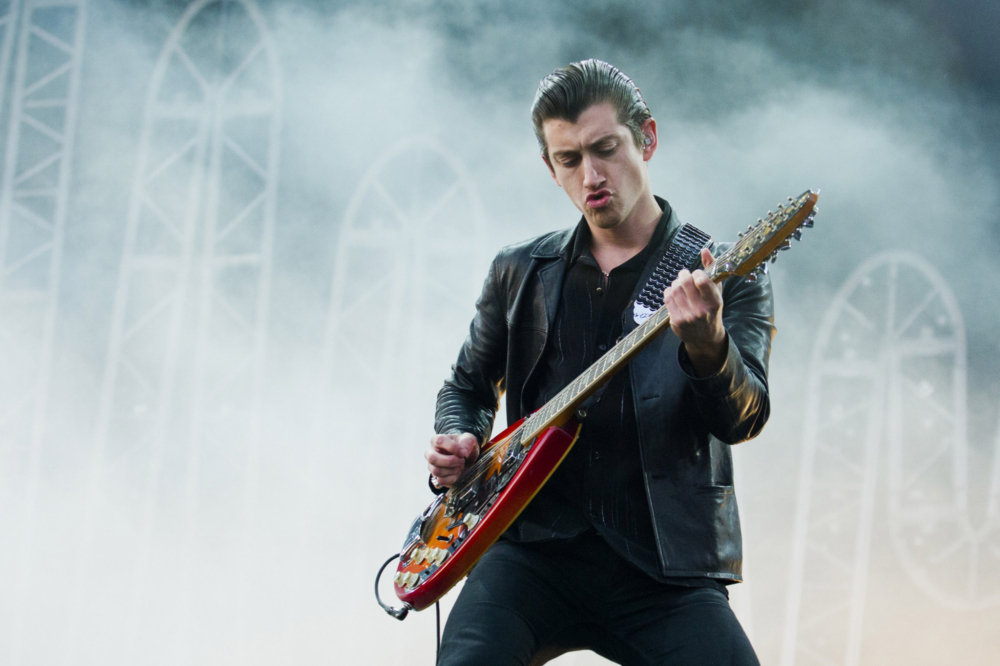 'I Bet You Look Good On The Dancefloor' keeps people hooked on that little bit longer, and they're teetering on playing it too cool, but the journey from anarchy to soulful relaxation in 'Library Pictures' assuages any lulls, and they batter through to the climaxing 'R U Mine?'
Bring it on, Strathallan! You've got a lot to live up to.

Get your copy of the latest issue