Johnny Marr announces new album 'Playland'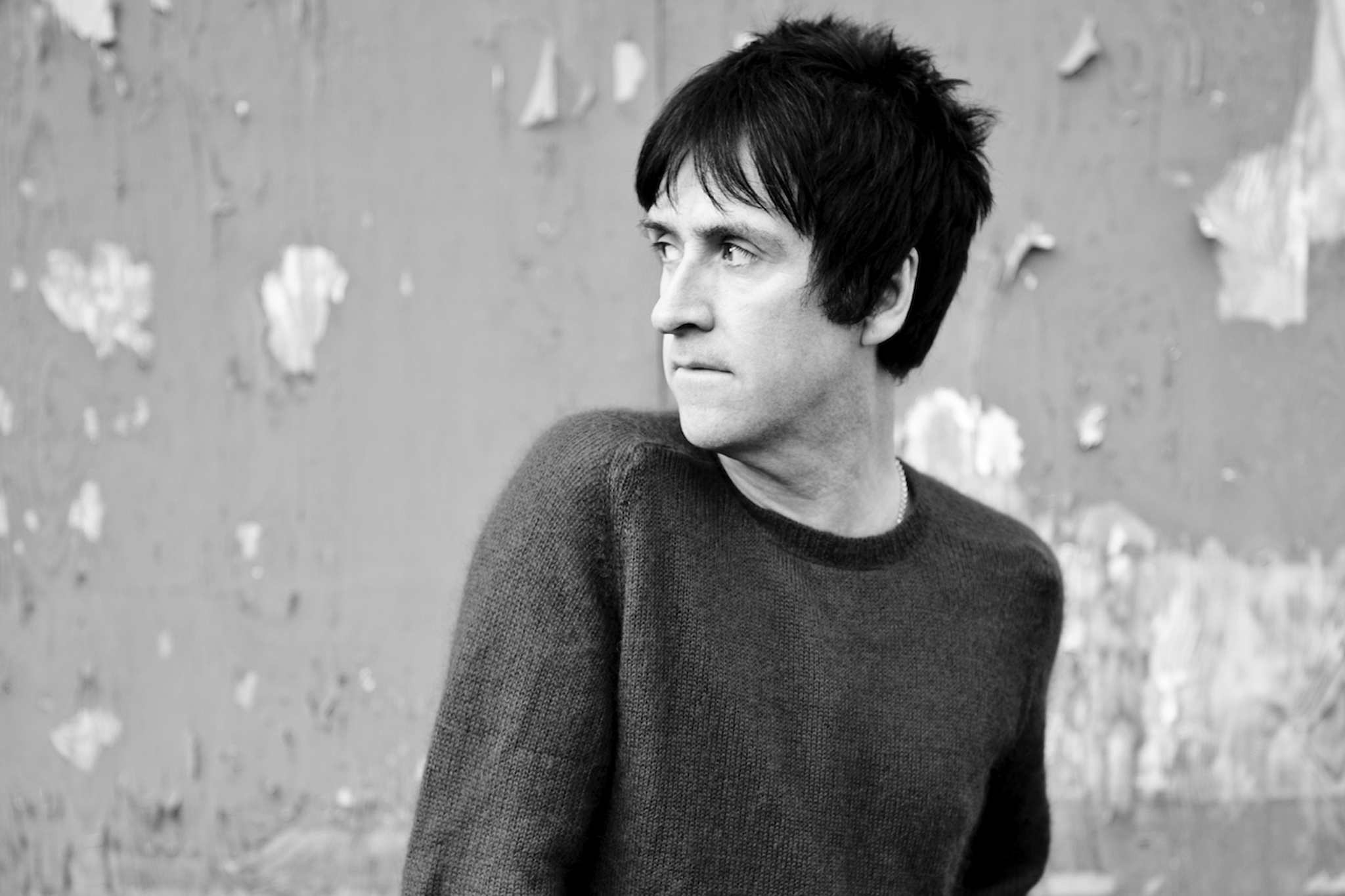 The former Smiths guitarist's second solo album is due on October 6th.
Johnny Marr will release his second solo album 'Playland' on October 6th.
The follow up to Top 10 debut 'The Messenger', work on 'Playland' commenced in London in the Spring following the end of touring on its predecessor.
"When The Messenger came out I kept on writing," Marr explains "I liked that the band had a momentum going on tour and a connection with the audience, and I thought that energy would be good to capture on the new record."
"It was always my idea to be as quick following up this first album as possible," he told DIY earlier this year. "Even before I did 'The Messenger', I wanted this part of my career to just be quick, have some energy and not be too delayed. Nowadays, it's all about campaigns and optimum times. I didn't want to do things like one of those bands who it seems like every time they put a record out, it's like the releasing of the Titanic and everybody has to come and watch. I just wanted to be in a band who work all the time; you do the shows, you write songs and you do it again."
The title 'Playland' is inspired by 'Homo ludens', a 1938 book by the highly influential Dutch cultural theorist Johan Huizinga which explores the concept of play as a precursor and principal element of cultural development.
Marr claims the album is written about the theme of "songs that move at the speed of life."
"It's important to sound like your environment and on this record that's London and Manchester," he adds. "The feeling of the cities and the people make it into the music."
Pre-orders are available now from iTunes and Amazon, with downloads of first single 'Easy Money' available alongside advance purchases of the album from August 16th.
Back In The Box
Easy Money
Dynamo
Candidate
25 Hours
The Trap
Playland
Speak Out Reach Out
Boys Get Straight
This Tension
Little King
Marr will hit the road on a UK tour this October. The dates read:
October
13 Lincoln, The Engine Shed
14 Southend, Cliffs Pavilion
15 Bexhill, De La Warr
17 Wolverhampton, Civic Hall
18 Cardiff, Great Hall
20 O2 Academy Bournemouth
21 Cambridge, Corn Exchange
23 O2 Academy Brixton London
24 Bath, Pavilion
25 O2 Apollo Manchester
27 O2 Academy Glasgow
28 O2 Academy Newcastle
29 O2 Academy Leeds