Interview:
Cate Le Bon: "I'm excited to watch Mike Hadreas wade into a tide of West Walians!"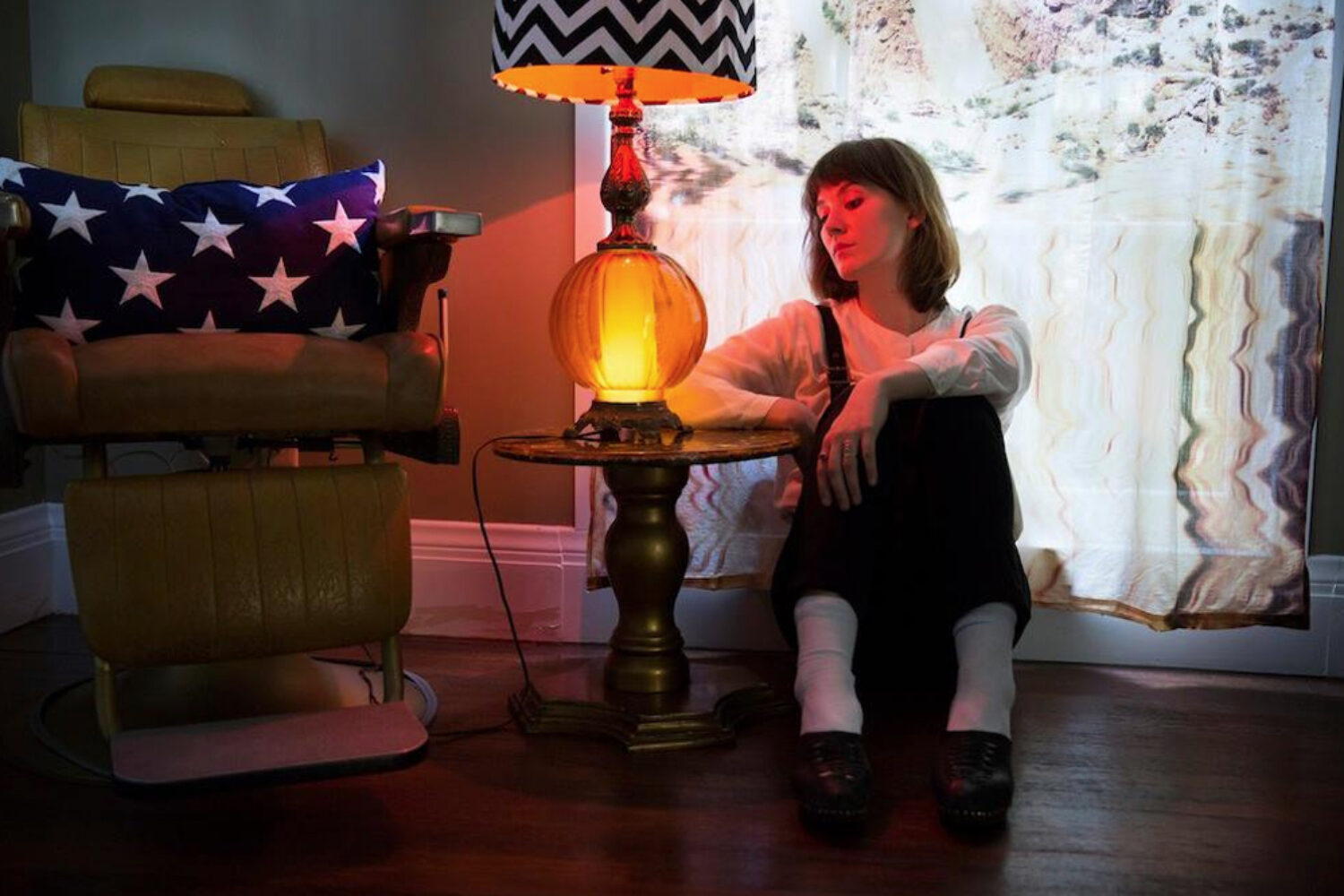 The Welsh singer lets DIY in on some of the inner-workings of her forthcoming festival Mas Mas.
It's no secret that nowadays, there are plenty of festivals to choose from. North, South, East or West, for days on end, or just through the twilight hours; it feels like there's something going on this summer to cater for every taste and interest. What's even more exciting though is when an artist decides to do it themselves. That's exactly what Cate Le Bon is doing this August.
"I was approached by Richard King and James Fforest about putting something on in a new space they have constructed on the banks of the river Teifi. It's a very special spot in a very beautiful part of the world and I grew up a stones throw away, so I was very excited at the prospect," she explains.
"The attraction for me," she continues, "was not just putting on an event, but putting it on in a place where I have a connection. Having so many Welsh bands play is the most important thing given the festival's location. It would make no sense, have no meaning and foster no identity to start something in the thick of Wales and ignore the wealth of talent it's forged."
Thus, her Mas Mas production was born. Taking place on 28th August in West Wales' River's Edge, Ceredigion, the one-dayer is set to feature Cate Le Bon herself alongside the likes of Sweet Baboo, Euros Childs, R. Seiliog, H.Hawkline, Gwenno, Castro, Andy Votel, Pete Fowler and Perfume Genius.
"Euros Childs has always been one of my favourite musicians ever," she offers, on her booking decisions, "and was one of the first people that I wanted to pin down for Mas Mas. He is a national treasure and a hero to all the other acts who are playing. Sweet Baboo and H.Hawkline are long time members of my live band but under the veil of night they make the most incredible records as solo artists. R.Seiliog's Doppler was my favourite release of last year and I'm delighted to have reigned him in for another raucous set on the river. Andy Votel has always been a musical guru to me and a welsh music enthusiast, he was an absolute must on the line up.
"Pete Fowler is the man you want at any musical gathering for his unfaltering infectious enthusiasm for music and his infinite yacht rock tunage. (I am also thrilled that he will be painting with kids in the day time. Double duty from a doubly awesome man!) Gwenno is a welsh language pop goddess and will also be spinning tunes with Cam O'r Tywyllwch DJs. Castro are a local young welsh language punk group and I'm delighted that they'll be opening the days proceedings, and finally, [there's] the resplendent Perfume Genius who I'm beyond delighted to bring to the wild west. Hopefully we'll finally get to sing the duet from 'Mug Museum' together."
Luckily for Cate - as if it wasn't clear enough already - she's looking forward to every single one of their sets. That'd be the perks of picking your own line-up then… "The beauty of picking the bands is that I love them all and am genuinely looking forward to all their sets. I'm excited to watch Mike Hadreas wade into a tide of West Walians and charm them beyond their wildest dreams."
'Cate Le Bon Presents Mas Mas' takes place on 28th August.