Festivals
Visions Festival 2014
2nd August 2014
When it comes to collecting some of the most exciting and eclectic new acts of the moment, Visions is up there with the best of them.
Now in its 2nd sold out year, Hackney's Visions Festival could be considered as a mecca for all self-facilitating media nodes. With its Brooklyn brewery sponsorship, its London Fields location and its penchant for some of the most commercially inaccessible new music, that 'hipster' tag is pretty unavoidable. However, that's not necessarily a bad thing. When it comes to collecting some of the most exciting and eclectic new acts of the moment, Visions is up there with the best of them. There aren't many other festivals that offer a selection as diverse as avant-garde art rock, experimental trap and baroque pop, after all.
As well as a food market, a record fair and a spacious rooftop bar, there are four live venues to choose from – the canal-side Oval Space being the biggest of the day. One of the early acts to grace its stage are the jangly Canadian quintet Alvvays, who prove their excellent debut album is even better live. A very moody Dirty Beaches follow, combining distorted vocals, questionable saxophone skills and an abusive bass line to mesmerising effect. Despite some songs demanding a sensuous wiggle, the audience remains motionless for the duration of the show. This eerie passivity is luckily put right in The Laundry, where a crowd of crazed lunatics greets Joanna Gruesome. Replacing a sick Fat White Family, they blast and thrash through a regretfully short set before ending with an apology for "not getting their dicks out."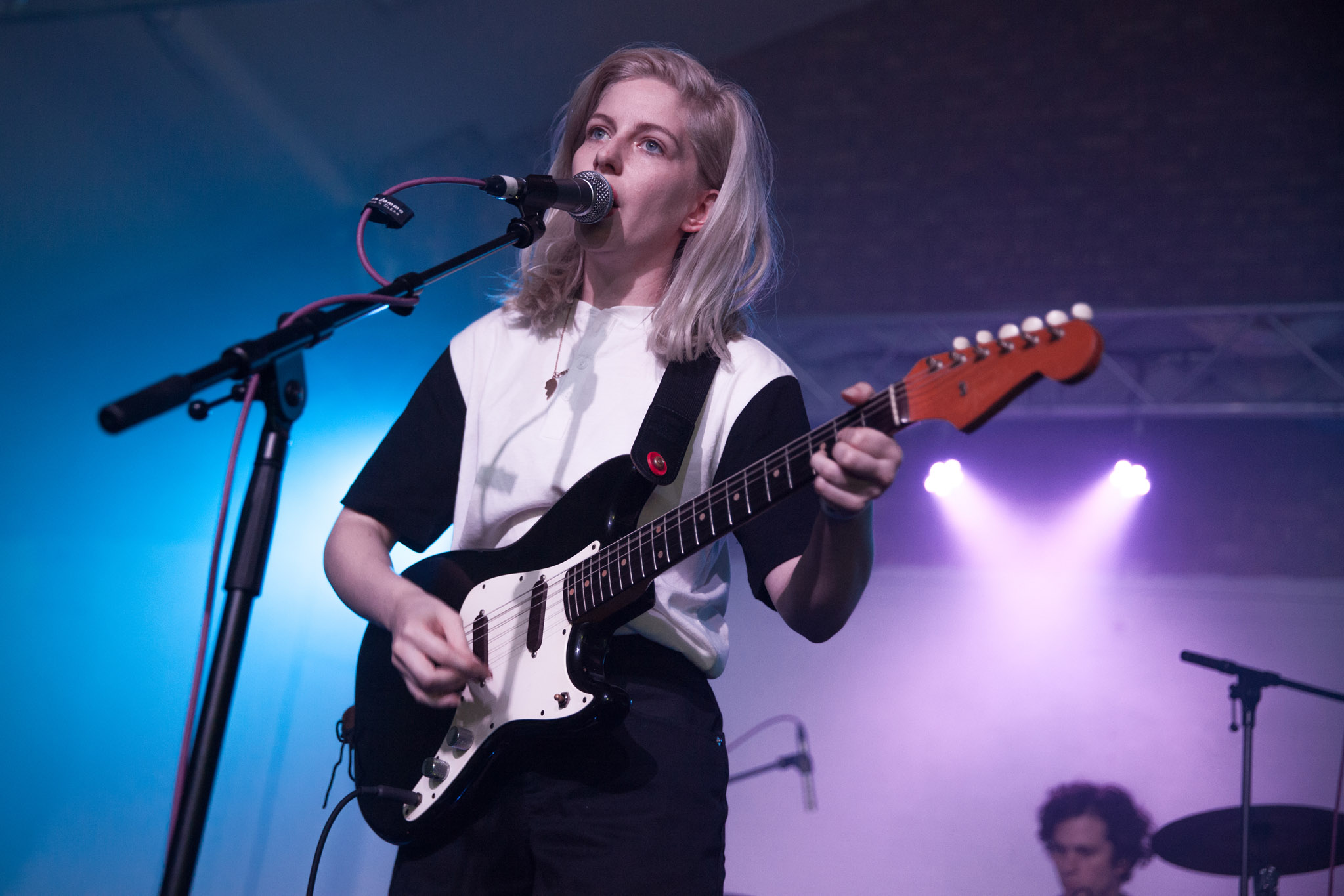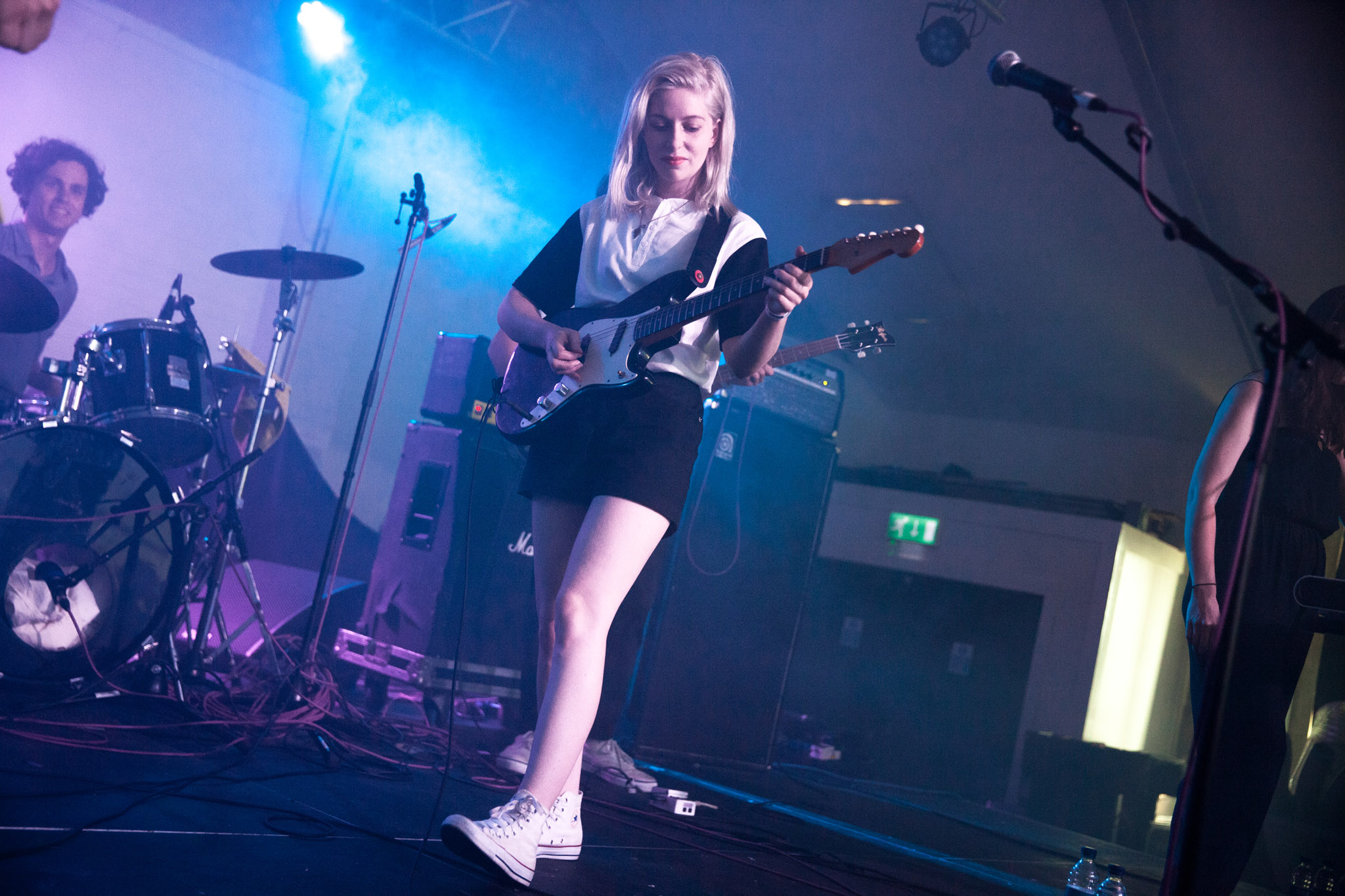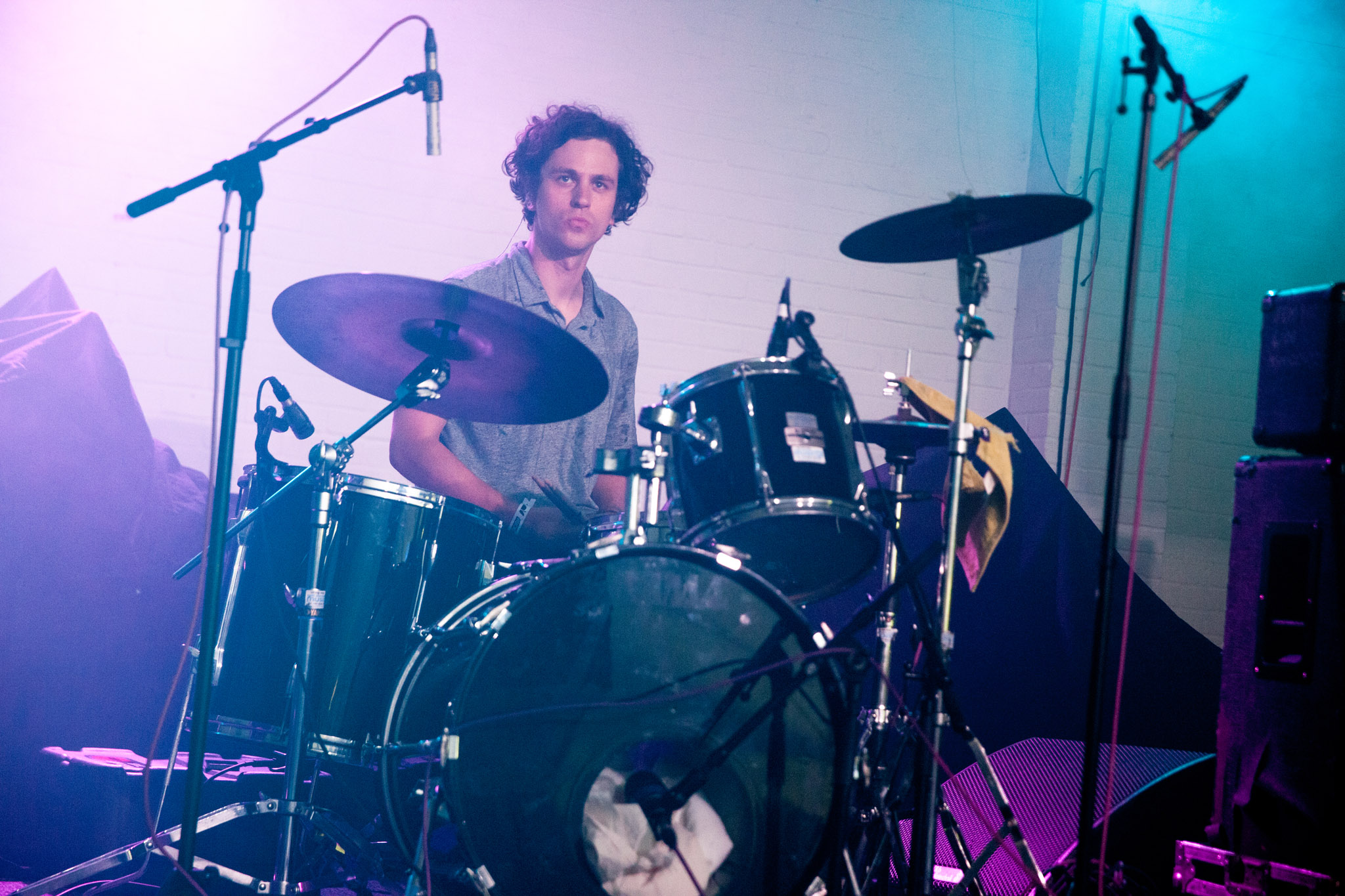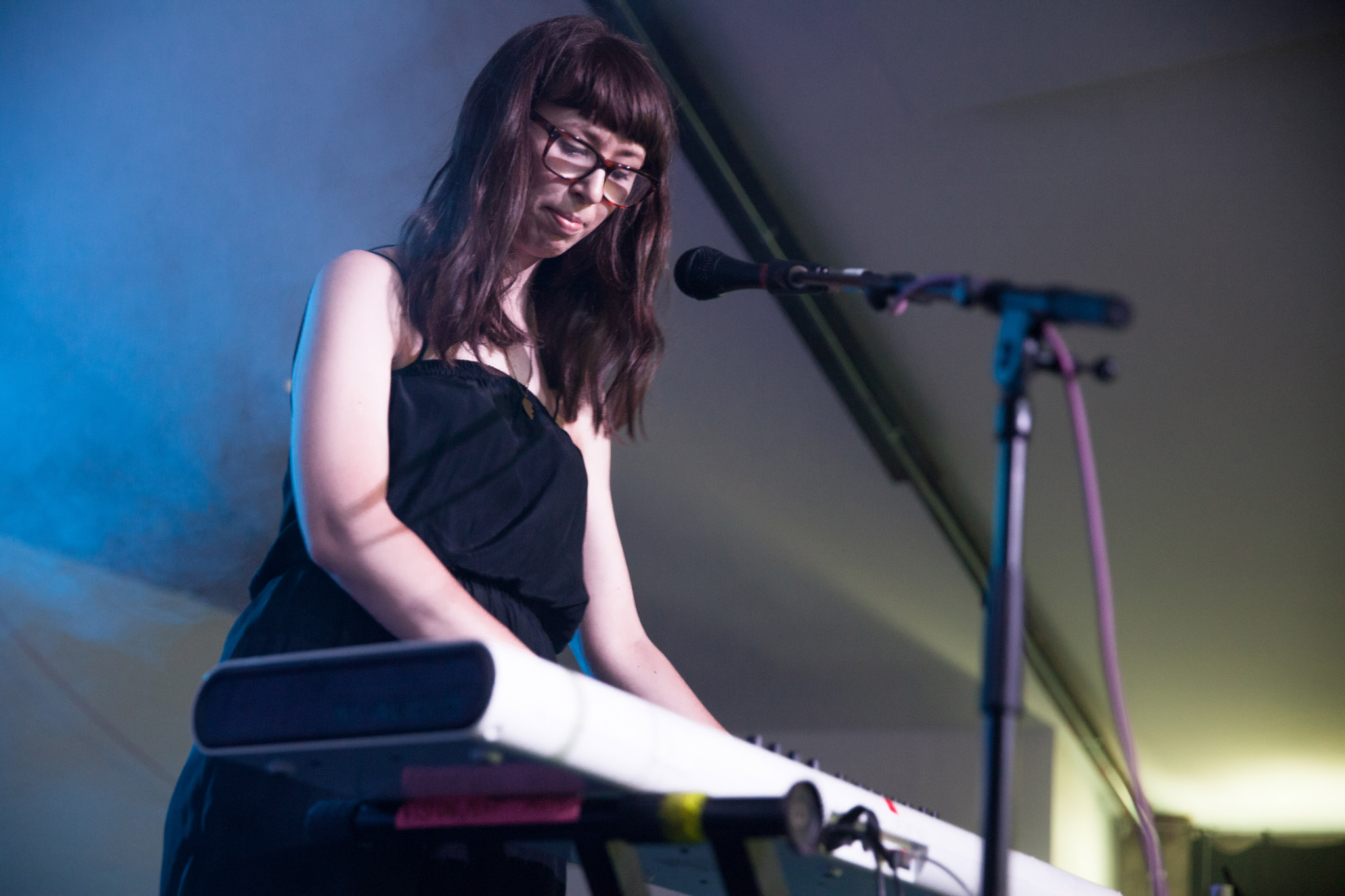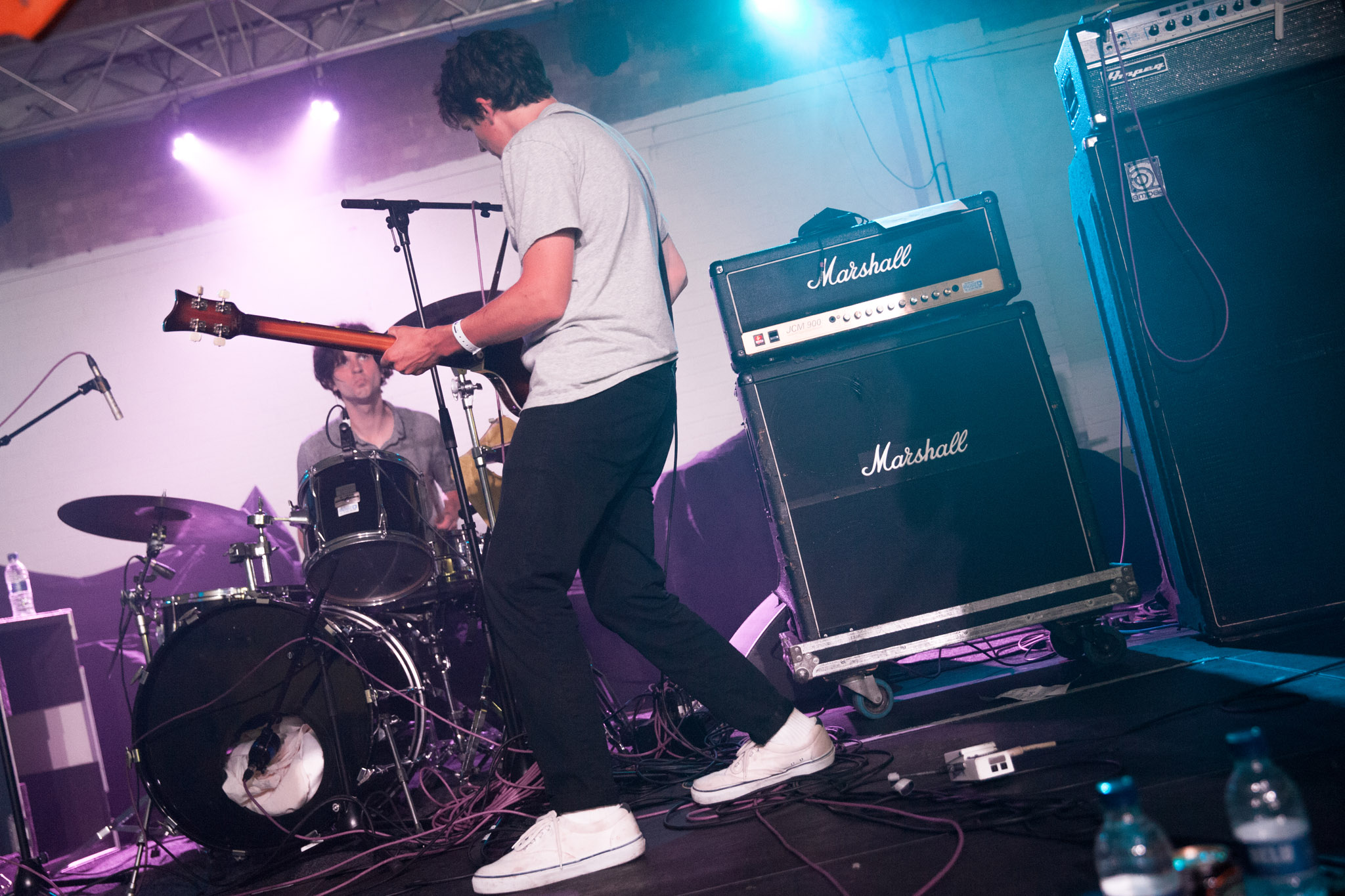 As the sun sets, a growing crowd of elaborate moustaches can be seen traipsing along Mare Street. With a quick pause between acts allowing everyone to inhale some pulled pork and summer ale, it's back to the Oval Space for Young Fathers. Playing in a haze of purple smoke, they lure the crowd in with a sweet croon before erupting into a loveable mess of shouts, writhes, body pops and clap-a-longs. It's an enjoyable but stressful watch, and one that is counteracted by a painfully polite Jacco Gardner at The New Empowering Church. His psychedelic pop by way of Middle Earth offers a bit of much needed calm to a fatigued audience – most of which are huddled on sofas under the orange light of some artificial palm trees.
It's a rest that's required, mainly because the next act is one of the most anticipated of the festival - mysterious dance producer SOPHIE is due to take the stage at The Brewery. It's a tiny, tightly packed cave of ale farts and sweat, but fortunately his set is too entrancing to notice. A hectic hodgepodge of squeals, bangs, crashes and chipmunks, it's an experience that leaves you feeling like a battered pinball for a long while after – abused, confused and a little bit excited.
Back at The New Empowering Church, it's a soothing Perfume Genius that's the final act of the day. Taking the stage with a nonchalant wave, he proceeds to give the crowd a mental sponge bath with his hushed tones and gentle piano. Finishing with a lulling rendition of 'Mr Peterson', it seems like a pretty perfect way to end a roller coaster day of noise and entertainment. It just leaves you wondering what sort of strangely brilliant mishmash they'll have in store for us next year.

Get your copy of the latest issue