Round-up:
Best of Bandcamp: August 2014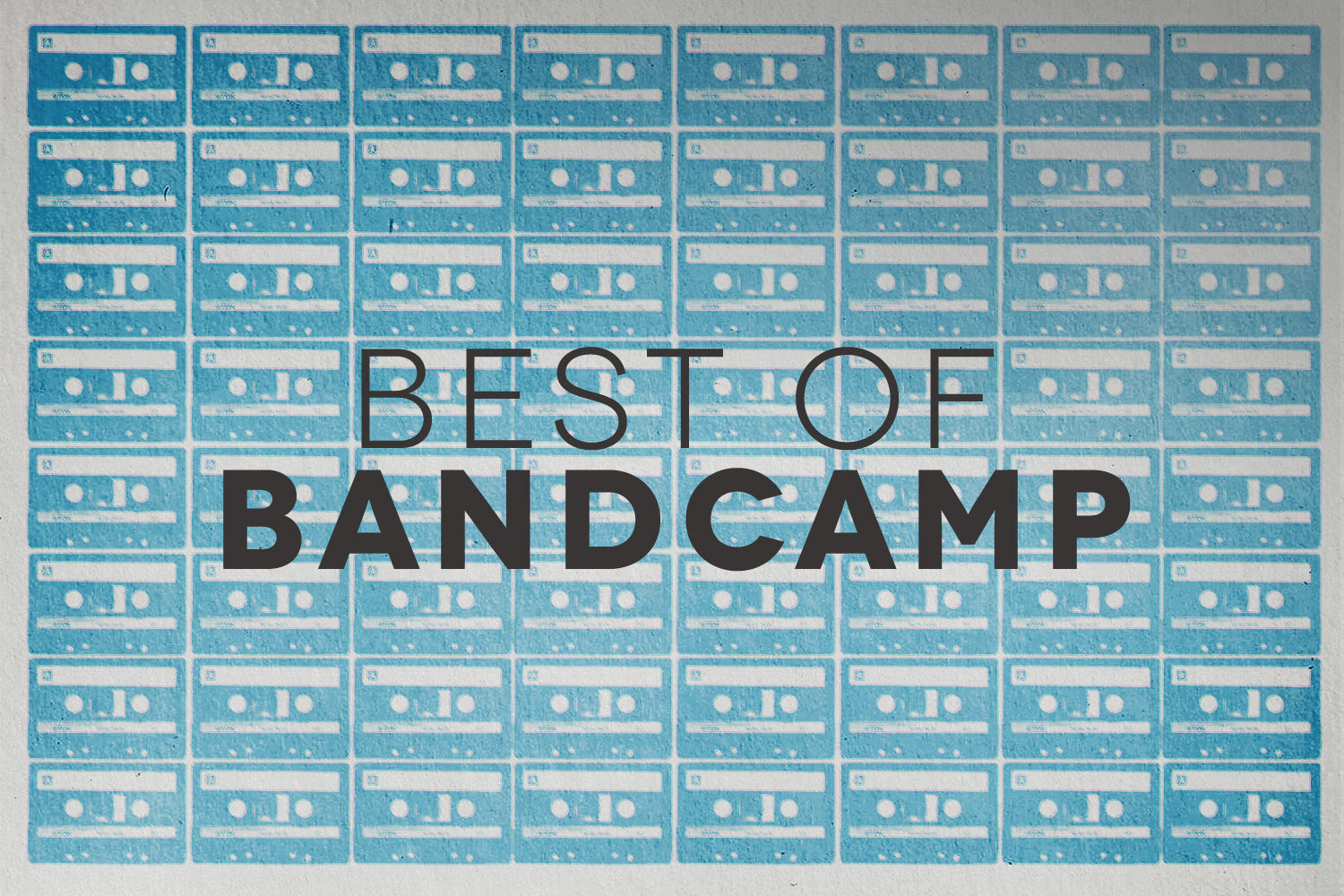 DIY rummages through countless new releases to pick out Bandcamp gems.
For the past few years, Bandcamp has bit-by-bit revolutionised not only the way we consume music, but the way we discover it too (see DIY's Discovery piece as proof). Once upon a time masses would sift through rows upon rows of LPs in the comfort of a local record store, and while this tradition isn't something that's disappearing exactly, an ever-expanding digital world is constantly opening up new pathways for us to explore. Rather than packing up a dozen records down the high street on a Saturday afternoon, there's now the option of rummaging through Bandcamp tags and adding an abundance of independent music to wishlists. In this feature, DIY does the rummaging for you. This is the Best of Bandcamp.
Catch up with July's picks, including Tawny Peaks and Porches.
nouns - still
The phrase "twisted words" springs to mind. In the latest release from Houston band nouns, raw forms of expression come streaming out from all sides. There's no hiding place, no means to watering anything down or holding back even the slightest thing. 'still' is a full-length that projects ugly truths and then some. There's a healthy dose of positivity in there somewhere, but it takes one hell of a dig to track it down. It runs from occasional moments of welcome ambience (like 'closer'), to the ghostly, intentionally ugly anti-triumph that is 'daydream'. Sluggish and without any breathing space, it's moments like these that stick nouns out from a casual emo crowd.
Viet Cong - Throw It Away
The debut single from Calgary's Viet Cong doesn't rest up. In part, that's because it's the first project to emerge from Matthew Fiegel since the end of Women (following the tragic death of Christopher Reimer). It's a desperation to get back into music purified in eight-minute, in-your-face form. In another sense, it's simply the sound of highly capable musicians joining forces for the first time and running to the hills with it. Boundless, this sharp-edged punk is a startlingly strong debut. 'Throw It Away' is at once nonplussed and absolutely, deadly serious. 'Unconscious Melody' is more stripped down, recalling a possessed Bowie in the brilliant depths of his Berlin days.
Horsebeach - Horsebeach
We featured the woozy, Real Estate-nodding lazy day stoner vibes of Manchester band Horsebeach back in a Neu Bulletin earlier this year, but Ryan Kennedy's self-titled tape has since picked up a lot of steam. A current run is sold out, and that's little surprise given the morbid, frustrated songwriting that he so successfully manages to transit in the form of gorgeous, relaxed delivery. These songs sound so clear-headed, so problem-free on the outside, but 'Horsebeach' eventually reveals itself to be a curious, nocturnal creature. The highlight, 'A Place Like This', muses on the lost love of a friend, but it'll be seized by summer kids as their ultimate seasonal anthem.
Dripping Wet - Everything Grows / Yearbook
Limited edition mini-CDs swiftly sold out when it came to Denton band Dripping Wet's latest single. They call themselves a "sensible pop group", which is intentionally hilarious and also strangely true. There's a smart sense of restraint to their woozy, dream-soaked songs. 'Everything Grows' embraces its twee quality instead of trying to act too big for its boots. There's a sickly sweetness to this single, but it's a sugar tooth that doesn't quit.