It's easy to imagine 'Nothing Stays The Same' or 'Bottled Up Tight', sound-tracking beads of icy water trailing down a chilled bottle of cider in a TV trailer, launching into its tambourine-driven chorus as the camera pans out from product placement, following a merry band of carefree revellers skipping across a heath as the sun goes down, silhouetting their subtly branded frisbee in the process. 'Bottled Up Tight' is the song which first grabbed attention. Heaving folky influence and simple melodic charm, it was perhaps a promising indication of things to come from Beeb Sound of 2014 long-lister Luke Sital-Singh.
As the repetitive, and unexpansive nature of 'The Fire Inside' grows apparent, or rather, fails to grow, though, it becomes harder to imagine Sital-Singh's debut album having any sort of lasting, meaningful impact beyond its strongest stand-out tracks. Seemingly lacking in any kind of driving furnace, it's hard to get behind songs about heartache when they come packaged as copy-paste polite campfire sing-alongs lacking in any sort of emotional investment. It's harder still when many of the lyrics presents themselves as misprinted puzzles with no solution. Consistently, Sital-Singh demonstrates a frustrating knack for crafting grand sounding, wordy, yet essentially vague lyrics. This is a concern throughout the entire album. Take a line like "caging in the ocean / dousing my sun, download the sky," from 'Bottled Up Tight', or "I woke up hollow as an apple core / I've got so much purpose / I don't know what for" in '21st Century Heartbeat'. If he's trying to say something significant, it's all rather swamped by faux-poetics.
A flicker of nuance comes from final track 'Benediction', a piano-led exception from chorus after chorus of foot-stomping, tambourine jingling monotony, and one that allows Luke Sital-Singh's vocals to quiver and falter. He sounds vulnerable here, and so even when he's playing with lyrical cliche and old tropes it's believable. In this case, it works, and seems genuine.
On the whole, though, 'The Fire Inside' doesn't deliver any kind of meaningful belly-warming emotion. Far from being a firecracker, it's like a floppy slice of lukewarm Wetherspoons fudge cake; acceptable, over-cooked, and totally unremarkable.
More like this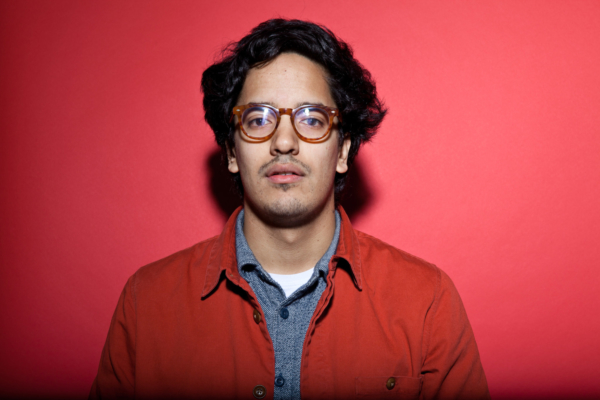 The singer-songwriter performed a stripped-back version of the track at his recent London gig.