Album Review
J Mascis - Tied to a Star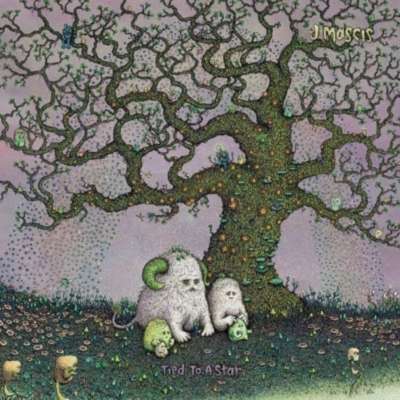 A release for the hardcore fans.
Label: Sub Pop
Released: 25th August 2014
'Tied to a Star' is J Mascis' first acoustic solo album since 1996's 'Martin + Me', and as such it's relatively different in tone and character to both his last collaborative solo record 'Several Shades of Why' as well as the Dinosaur Jr., and J Mascis and the Fog releases from this century.
OK, so it's not one hundred per cent acoustic. There's the odd electric guitar, for example on the solo for emotive closer 'Better Plane' or fuzzy leads on the up-tempo 'Every Morning', probably the track of greatest interest for Dinosaur Jr. fans. For the most part, however, they're tastefully used, and the focus remains J Mascis' voice and the acoustic playing.
'And Then' offers a good mix of atmospheric acoustic work and subtle, soundscape-inspired electric chords at its gentle climax. There's only two fully acoustic tracks on the record, fantastic opener 'Me Again', and stunning instrumental track 'Drifter', which is somewhat reminiscent of the first section of Soundgarden's 'Half'.
As anybody who's ever seen Mascis with any of his bands will attest, the hype does match his ability, and as such it's not surprising that 'Tied to a Star' is a strong showing. That said, it can't match the drive and power of his electric projects by its very nature, so it may well remain a release for the hardcore fans.
More like this