New music guide:
The Neu Bulletin (19th August 2014)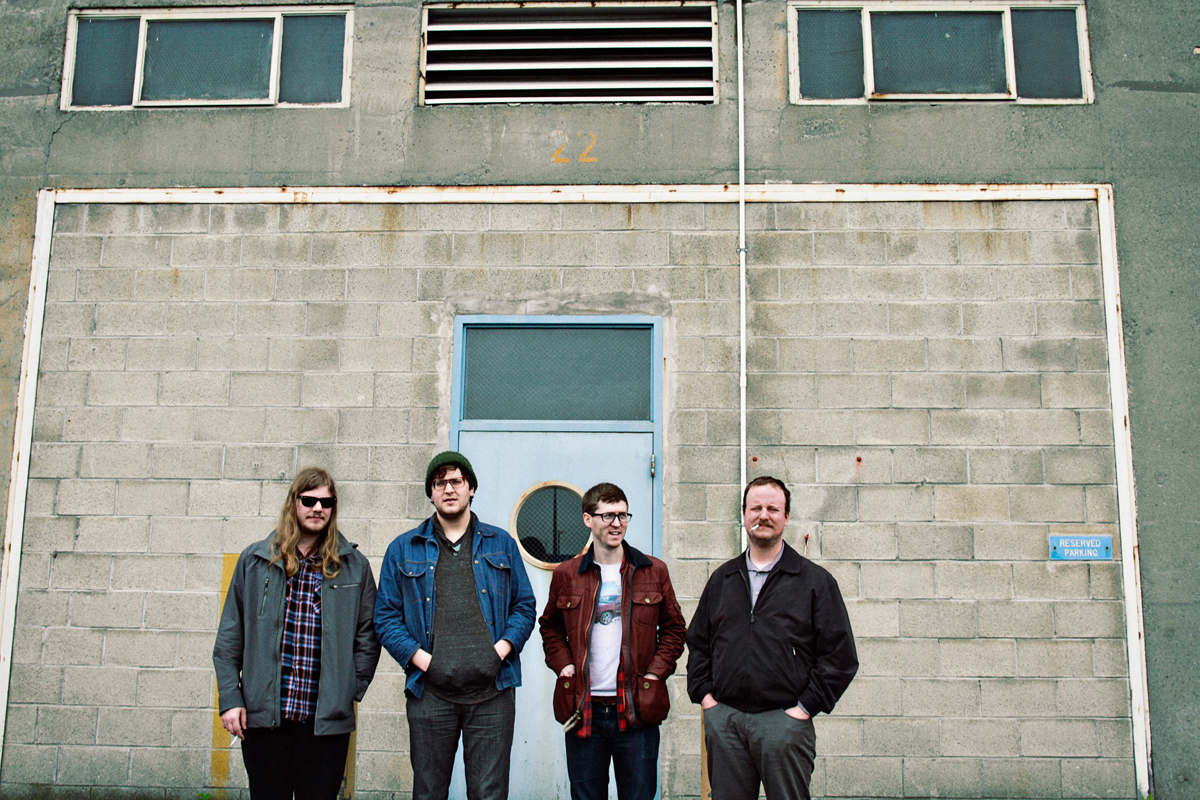 Protomartyr head up today's batch of new music tips from DIY.
The Neu Bulletin is a daily update of the most exciting new things DIY's listening to. Some of the music you'll like, some of it you won't. Think of it as a stream of recommendations that every so often pops up something spectacular. Most of these are Bandcamp finds, big ups from readers or cheeky submissions that pop out of the inbox.
Every day we offer up a choice show, a song of the day (branched under the understated heading "Big Neu Thing") and a little something extra that's caught our attention. Check back here every day for your latest Neu Bulletin delivery and follow our 'Listen'-tag for everything new music related.
THE GIG:
Protomartyr, Sauna Youth, Feature - London, Lexington
"SCUM! RISE!" runs the calling card for Protomartyr's long-awaited headline stint in London. Their 'Under Color of Official Right' record came out earlier this year and in relative terms, these guys are still cementing themselves as one of the most forthright, exciting rock 'n roll bands around - tonight's show will add fuel to that fire.
THE BIG NEU THING:
Curtin - Big Blue Crown
If Instagram filters could write songs, they might sound a little bit like this. There's a hazy, halcyon days quality to Curtin's 'Big Blue Crown', which circuits the same woozy songwriting as Kurt Vile or Oliver Wilde, where guitar notes are strung out to their furthest point without ever sounding forced. The Chicago band give into tender possibility, and unlike the classic orange glow of a sunset picture, there's nothing overdone or cliched about this opening gambit. Thanks to DNNM for the tip.
OTHER NEU BUSINESS:
Veyns - Dawn
A dig into London producer Veyns' music brings up 30+ tracks, but this is the standout (thanks to CITR for the find). 'Dawn' seems to mimic the unique sensation of feeling like you're treading new ground, just because the streets are a bit simmer, the sun a bit lower. Everything's given a new sheen and a new sense of possibility because of that, however cheesy that sounds. Completely instrumental but built from giddy parts, this shiny, bedroom-pop gem is the pick of a strong bunch, so dig into everything Veyns has produced so far here.