Album Review
Basement Jaxx - Junto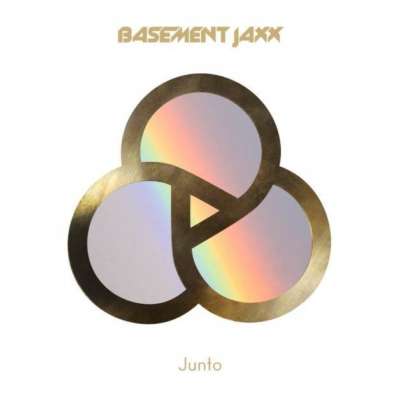 Only some parts equal the dizzy heights of their much younger contemporaries.
Label: Atlantic Jaxx
Released: 25th August 2014
Given the current influx of Jaxx-indebted newcomers, a fresh LP from Felix Buxton and Simon Ratcliffe seems like an opportunity for the house genre's elder statesmen to show these fresh-faced imitators a thing or two. But alas, 'Junto''s flaws, much unlike 2009's forward-thinking 'Scars', are the fact that it is lagging behind rather than leading the pack, playing catch up with the duo's own supposed pupils. Here, they fail to move things forward like Daft Punk on their 'Random Access Memories', and instead serve up a patchy collection – where only some of the parts equal the dizzy heights of their much younger contemporaries.
By Buxton's own admission, their seventh album seeks to "unite people" and some cuts do hark back to the giddy unabashed pop and mass-connecting floorfillers of their early days. Single 'Never Say Never' is undeniably an instantly-rousing summer smash in waiting, even if vocal sensation ETML makes blatant advances towards that already-fiercely-competitive boyish soul futurist throne (watch out Sam Smith, John Newman et al). Then there are those world-unifying hooks during 'Power To The People' and 'We Are Not Alone', which are so sky-facing they make Dario G's all-in anthems look undercooked and ambitionless.
Of course, these points are mired by some thoughtless filler. 'Unicorn''s borborygmus bass, incessant bounce and vocal spiel is uncomfortably close to that of Disclosure - a transparent impersonation that belongs only on the laborious playlists of high street fashion outlets. Worse still is 'Rock This Road' - the sort of jabbering, parping nonsense that could only be entertained by lobster-red Brits on coastal breaks. Either side of it, fervent percussion and a haphazard hodgepodge of world influences collide to create underwhelming and forgettable results.
On paper, 'Junto' (Spanish for 'together') should make for an eclectic, flag-waving affair - but sadly many of its disparate parts blissfully miss the mark.
More like this