Playlist:
Reading 2014: Friday highlights
Have a listen to the most exciting names on today's bill for Reading Festival.
Reading & Leeds isn't the type of festival to leave punters wanting. There's a ridiculous amount of things to see, bands to check out before they 'break', familiar faces stepping up to a big billing. This year's no different. One swift stumble can bring the average fan from a heaving, moshing Lock Up tent straight through to the newly established 1Xtra stage. A swift sprint can take in new names on the BBC Introducing stage, and 5 minutes away some of the biggest bands in the world will be playing to thousands on the Main Stage.
Every day this weekend, we're bringing a selective pick of the 10 most exciting things to see. These range from relative unknowns to deserving headliners, and we've put it all together into a nifty playlist. So if this year's an armchair Reading & Leeds, here's the soundtrack. And for anyone wanting to relive 2014's R&L memories, these playlists will stay up until eternity (or at least until 21st century gremlins somehow destroy the internet).
Listen to Friday's playlist in full here.
For all of DIY's Reading & Leeds playlists, follow us on Spotify.
This weekend we'll be bringing live coverage from the festival - all the photos, interviews, backstage access and reports can be found on our hub.
Gerard Way - Action Cat
Reading springs into action without a moment's notice this afternoon. Gerard Way -previewing material from first solo album 'Hesitant Alien' - opens the Radio 1 / NME Stage. [Listen]
Watch: 11.50, Radio 1 / NME Stage.
Queens of the Stone Age - Smooth Sailing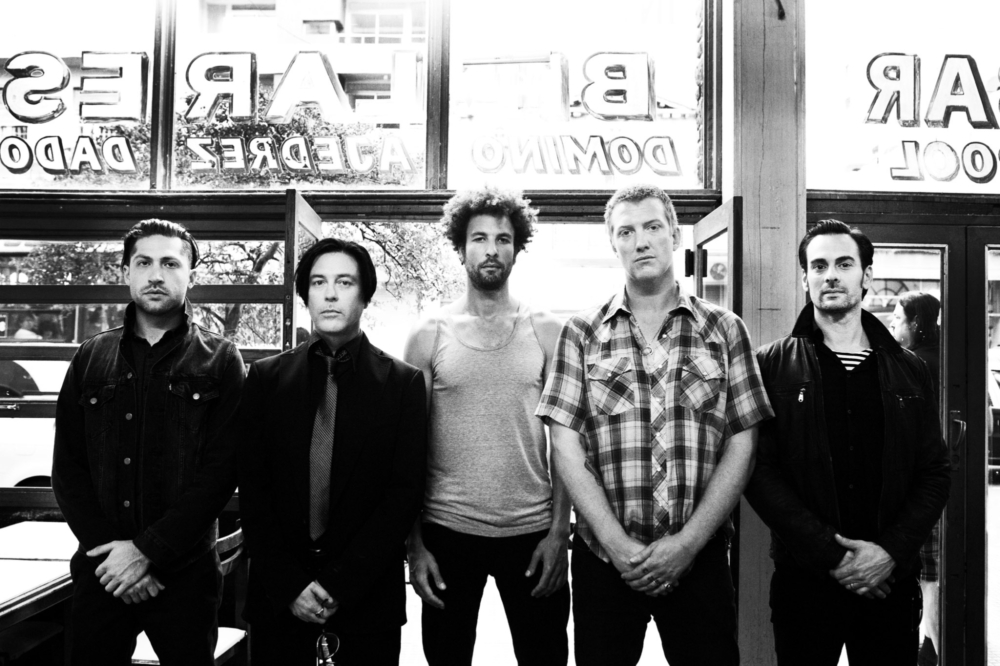 Stepping up to the plate as headliners isn't easy business for most bands, but this one's been a long time coming. QOTSA belong at Reading - there's zero doubt that they'll step up to the challenge. [Listen]
Watch: 22.15, Main Stage.
Paramore - Still Into You
Tonight's co-headliners Paramore are first up on the Main Stage, but don't expect the scene to be any less frenzied. [Listen]
Watch: 20.15, Main Stage.
Vampire Weekend - Step
Ezra Koenig and co. take one 'Step' onwards to becoming one of the biggest bands on the planet tonight. And don't expect Ezra to stop short at this set - there's a guest spot for SBTRKT on the cards, surely. [Listen]
Watch: 18.40, Main Stage.
Metronomy - I'm Aquarius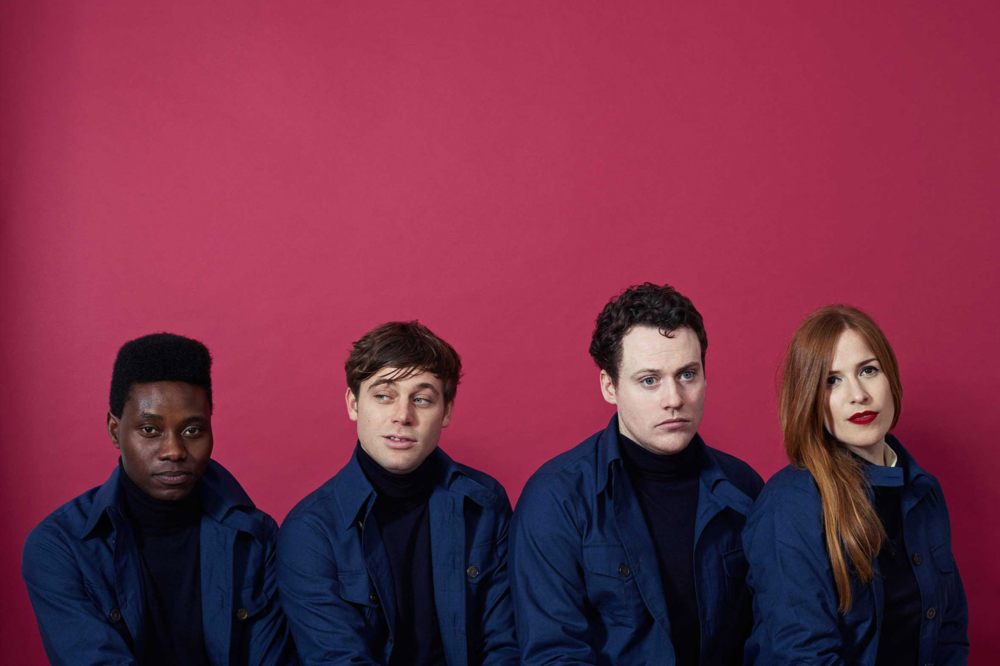 Penning 'Love Letters' to their heart's content, the now suited and booted Metronomy are looking every bit the big billing they've recently become. [Listen]
Watch: 21.05, Radio 1 / NME Stage.
SBTRKT - Temporary View (feat. Sampha)
Given who else is playing today, SBTRKT's not going to be alone on this bound-to-be-heaving appearance. Previewing the new 'Wonder Where We Land' record, this is going to be a who's who of the forthcoming LP's tracklist. [Listen]
Watch: 19.50, Radio 1 / NME Stage.
Warpaint - Love Is To Die
January's DIY cover stars arrive midway through a ridiculously busy festival season, but expect this to rank as one of their highlights. [Listen]
Watch: 18.35, Radio 1 / NME Stage.
Drenge - Bloodsports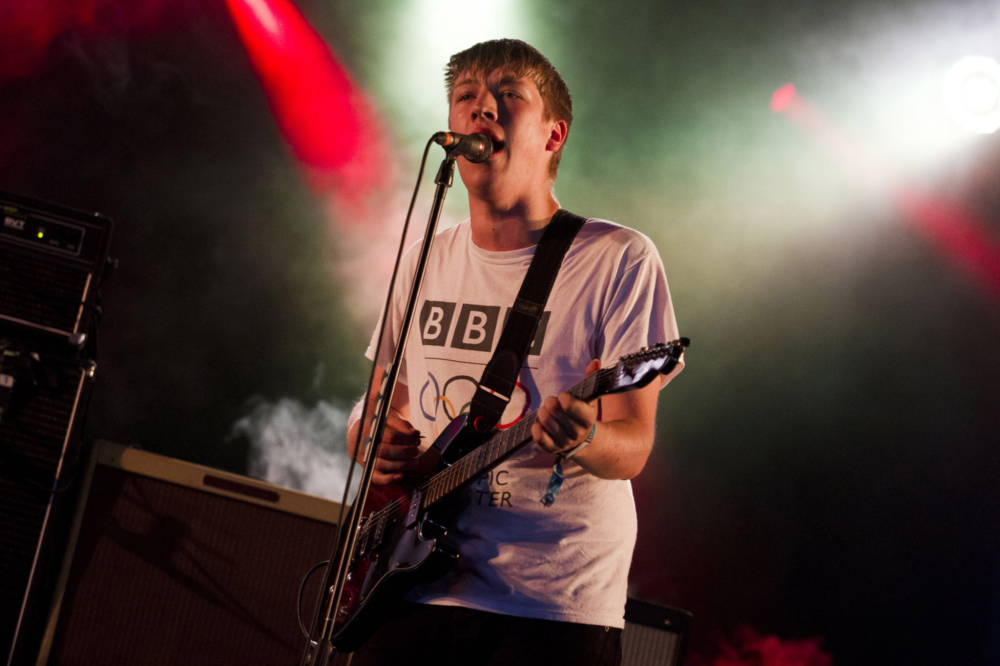 Last year's Reading appearance was more than special for Drenge, who by that point had only just released their debut album. Since then, their erratic, bolshy routine's only stuck further in the conscience. This will be a huge moment for them. [Listen]
Watch: 14.35, Radio 1 / NME Stage.
The Districts - Funeral Beds
Psst. Here's a secret: Philadelphia's The Districts are the new band to see at this year's festival. They've a very special album up their sleeves, one self-released under their belts already too. Woozy rock 'n roll is their forte - this'll be a very over-subscribed set. [Listen]
Watch: 13.35, Festival Republic Stage.
The Orwells - Who Needs You
Rowdy and raucous doesn't even cover it. The Orwells are grubby Chicago kids that were born to play Reading. Mario Cuomo's usually a right state on stage on the most polite of occasion - god knows what's coming next. [Listen]
Watch: 16.35, Festival Republic Stage.

Get your copy of the latest issue