Album Review
Rustie - Green Language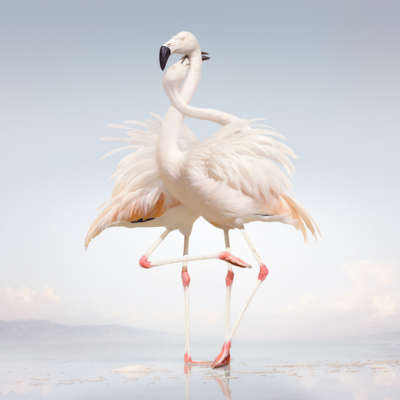 A frustrating, yet undeniably fun listen.
Label: Mute
Released: 25th August 2014
Following 'Glass Swords', Glasgow producer Russell White's scintillating debut, you'd be forgiven for instigating a demand for, or at least the expectation of, an invigorating and ambitious follow-up; a second record could only ever have been a bold step forward with the full-force of this head-on dance music we've now come to expect, right?
It's frustrating then, that White chooses to hone in on the jarring opening of 'Workship' followed by 'A Glimpse', which seems to offers nothing but. Even with great, unrelenting early single 'Raptor', the album only really kicks it up a gear with 'Up Down', featuring perennial grime icon D Double E. Despite this inspired collaboration, the focus doesn't ever truly fall onto the MC's words, a stream of almost nonsensical, looped bars and infamous vocal tics, a testament to White's work that ebbs and flows, ever-complimenting his guest, but leaving the listener in no doubt that he is in control.
This is not the case with the album highlight 'Attak', due to a revved-up performance from Danny Brown. Whilst the rapper's tenacity ultimately stems from White's high octane beats, it wouldn't be too amiss to picture the track featuring on Brown's own album, as he steals the show. Others, like the Redinho-featuring 'Lost', which veers into blasé Daft Punk territory, and 'He Hate Me' with Gorgeous Children offering nothing but generic verses, don't really come off - bar the soulful, vocal-led 'Dream On', which lists no collaborator.
Nothing sounded like 'Glass Swords' when it was released at the end of 2011, but with 'Green Language', the lack of surprises isn't so much a let down, more a worry that Rustie can no longer pull a rabbit out of the hat. Originality may not abound but "Green Language" still remains an undeniably fun record to sink your teeth into.
More like this