Album Review:
Raury - Indigo Child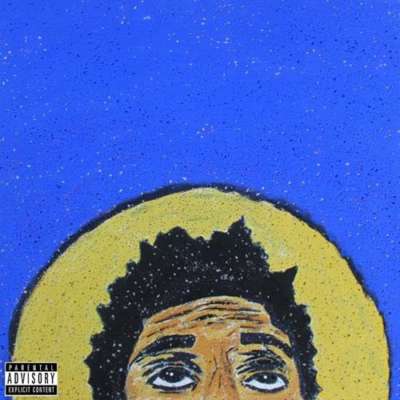 His first step into the great unknown, it marks Raury out as one of the most exciting new talents around.
Label: Self-released
Released: 23rd August 2014
Raury is a youthful spirit unhinged. Or at least, that's the impression he wants to give. From day one, the now 18-year-old has been pictured as a runaway, a revolutionary, a cowboy hat-sporting renegade. There's some life in this theory: His music navigates around genres like it's his sole mission. And on 'Indigo Child', by intention, a third of the tracks consist of arguments between him and his mother. "This is my life, this is what I wanna do!" he shouts. "What makes you think I don't wanna see you grow," is her reply. This is a kid with all his hopes and dreams resting on his music. And with this music, he wants to run wild, because it's his only source of escape.
As 'Indigo Child' goes, his first mixtape-slash-album is brilliant proof that he should be allowed to roam. Some moments fade into insignificance in comparison to the clattering, hand-clapping, spirited burst he's best promoting, but there's a buoyant enthusiasm to this first work. It's a young musician's hopes and fears placed at the forefront.
The question or whether or not Raury 'makes it' seems to fall into one camp, right now. An appearance on the forthcoming SBTRKT record, plus the sheer maddened response to 'God's Whisper', suggests he's well on his way. 'Indigo Child' might not be an 'Acid Rap' in terms of head-turning mixtapes, but there's enough about this newcomer to place him alongside Chance the Rapper in being a crazed, unforgivingly ambitious talent.
'God's Whisper' remains one of 2014's best debuts. Acoustic strums swell the heart, and Raury's not afraid to go big in his claims. "We are the saviour!" he bellows out, and he makes a convincing argument. With 'Superfly' - a collaboration with Vancouver Sleep Clinic - he's penned his most chart-ready track to date. A whooping, spirited call to arms, it takes the emotional falsetto of a Bon Iver track and spins it on its head into something greater, more galloping.
On 'Wildfire' and 'Armor', he attempts to lay claim to Frank Ocean's crown with slickly produced tricks. But whereas Ocean details grim realities and emotions at the depth of his heart, Raury claims to be speaking from a higher calling. Religion and revolution weave into his lyrics. There are times when, like his mom suggests, he gets high on his own power, like on the frazzled, loose-ended 'Chariots of Fire', but for the most part confidence runs through his veins in the right way. He's yet to falter in his quest for escape. 'Indigo Child' is the first step into the great unknown, and it marks Raury out as one of the most exciting new talents around.