U2 release new album 'Songs of Innocence', Apple give it away free today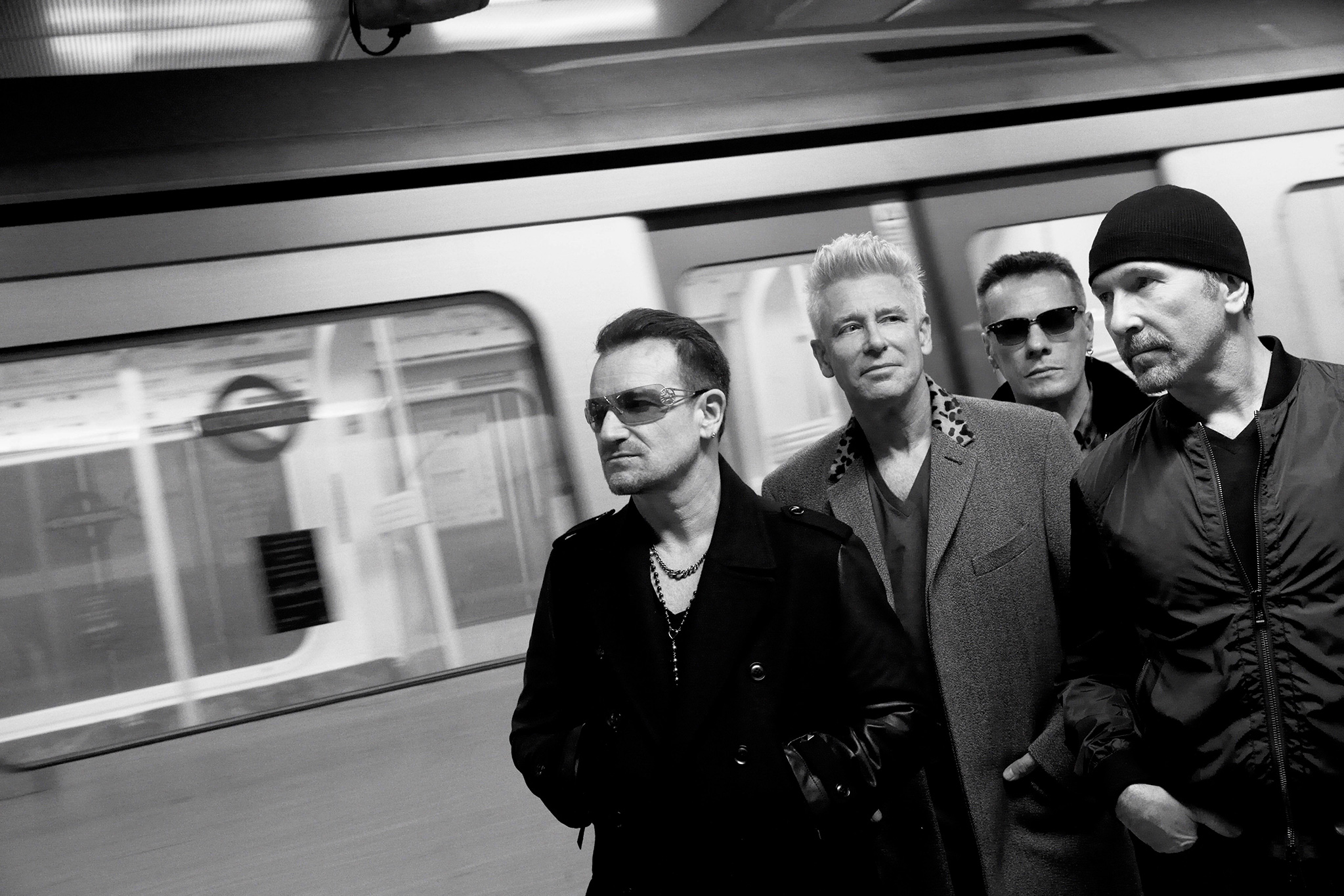 Tim Cook has got you all a present. It's a new U2 album, for free. Just what you always wanted.
That Bono. He's always one upping someone else. Beyonce drops an album with no notice? Well, he'll show her. He'll do the same, but they'll do it for free.
'Songs of Innocence' is the new album by U2. It's 11 tracks long and released by Island on 13th October. Except it isn't, because it's also been given for free - today - to U2.com subscribers and every iTunes Music Store customer, thanks to Apple.
A press release describes 'Songs of Innocence' as "U2's most personal work to date, charting the band's earliest influences from 70s rock and punk rock to early 80s electronica and ambient music and giving insight into how and why the band came together. The album deals with themes of home and family, relationships and discovery and was recorded in Dublin, London, New York and Los Angeles and is produced by Danger Mouse, along with Paul Epworth, Ryan Tedder, Declan Gaffney and Flood."
The track listing for the record reads: The Miracle (of Joey Ramone), Every Breaking Wave, California (There Is No End To Love), Song For Someone, Iris (Hold Me Close), Volcano, Raised By Wolves, Cedarwood Road, Sleep Like A Baby Tonight, This Is Where You Can Reach Me Now, The Troubles
The latter of those, 'The Troubles', features Lykke Li.
The release in October will also come in a deluxe format, with an acoustic session of select songs from the album, and four additional tracks: Lucifer's Hands, The Crystal Ballroom, The Troubles (Alternative version), Sleep Like A Baby Tonight (Alternative Perspective Mix by Tchad Blake)
Update: It appears 'Songs of Innocence' is being pushed to every iTunes library - on desktop or iPhone - with iCloud activated without the user having to request or authorise it.