Interview:
Lite: "Our next record is going to be simpler, maybe"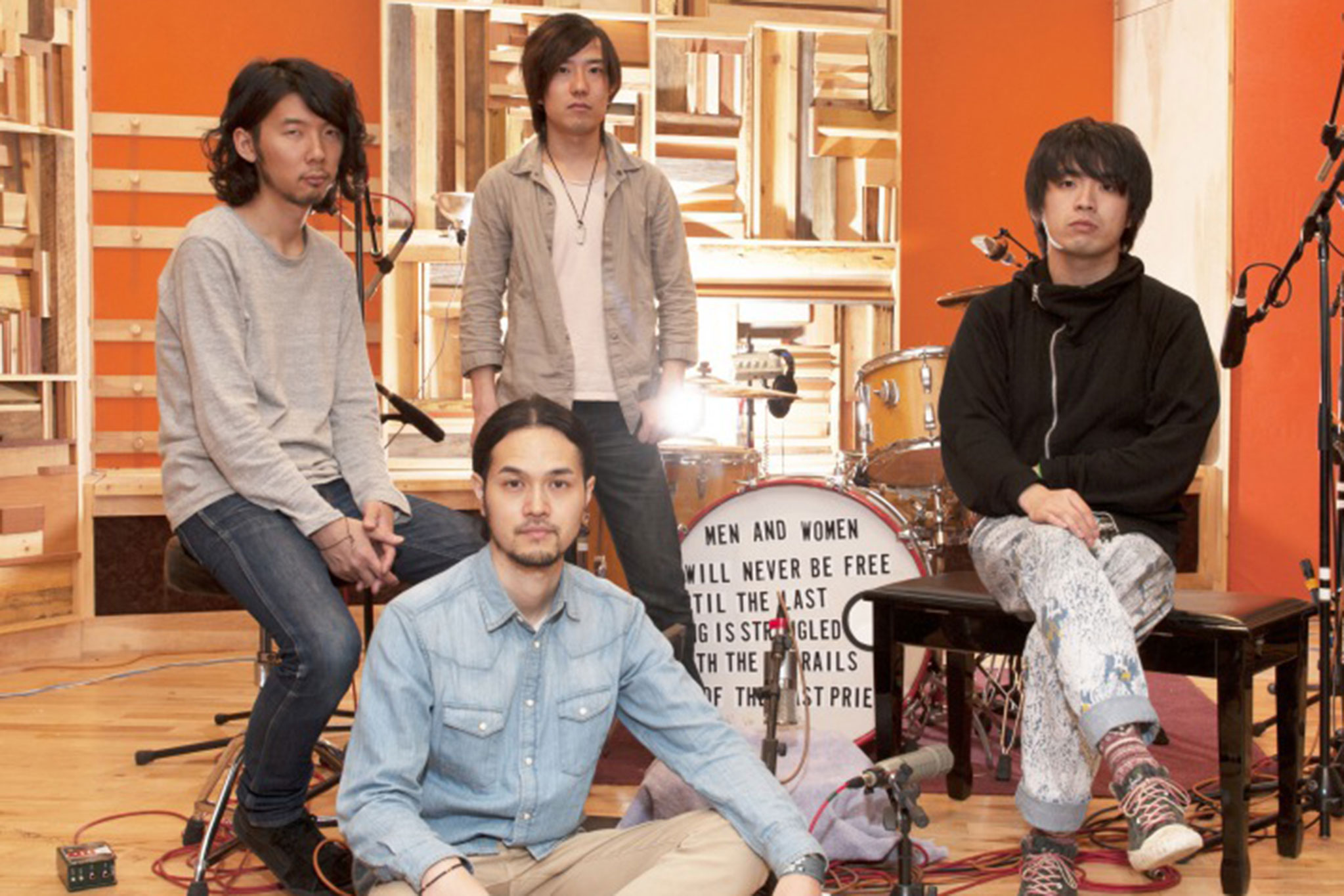 Cult instrumental band Lite recently made their way over to the UK for a rare live appearance, at ArcTanGent.
After the UK issue of their masterpiece 'Installation' though Blood and Biscuits, also home to Three Trapped Tigers, Physics House Band, Gallops and Tall Ships, LITE have seen their profile balloon to being seen as one of the most important instrumental bands of their generation. Many will know them for their stunning single 'Bond', and its widely-shared video, but most would be surprised to hear that they've actually been going more than ten years. Ahead of their set at ArcTanGent, guitarist Nobuyuki Takeda discusses what being top of the instrumental guitar game looks like in 2014, math rock, and their plans for the future.
How come you decided to come over for just the one show? It's quite a long way.
We were supposed to play a little bit more, but they were all cancelled, so...
Oh really? That sucks.
We were planning to go to Moscow and then Eastern Europe, but it didn't happen.
What's your plan for after the festival then?
We will be going home until the start of the US tour in September with Mike Watts. We're doing twelve dates or something with him... after the US tour we will start making songs for the new album, that will be early next year, maybe.
Have you toured the states before?
Many times, it's great!
It feels like it's relatively recently that lots of people have tuned in to your music in the UK, do you think that's the case?
The record has been selling very well, and the audiences are getting bigger, sure.
How does it compares to back home in Japan?
Japanese people buy a lot of CDs, but not vinyl.
There's a lot of other great Japanese bands, instrumental or otherwise - Uchu Conbini and Tricot for example that are getting known over here - are you fans of any of them?
Actually we are not big fans of Uchu Conbini or Tricot, but there are so many good bands - Toe, Mono, Envy... we are originally from the hardcore or post-hardcore scene so we like them.
For people that might not have heard you before, what are the influences on your music, would you say?
When we started we used to listen to lots of post-rock music like Battles, and we were very influenced by them, though it has changed.
Well, 'Installation' has elements of electronic and maybe even jazz...
We used to listen to a lot of post-rock music but it's definitely changed. We recently have been listening to stuff more like Animal Collective.
So very 'pop'.
Yeah.
So how does the writing process normally break down for you guys?
Usually I make some [riffs] on the PC, then I bring those to the band, we jam around those and build it up from there.
You guys have been going quite a while now, do you have a most memorable moment or a show?
Yeah, the last day of the last tour in London, at the Electrowerkz. It was packed, so many friends of ours shared the stage with us, like Physics House Band. On stage, we played the song called 'Bond'; what surprised us was the people were singing the riff - that's never happened at a gig before!
When you started out, did you always know you wanted to make instrumental music?
Actually, we used to have a vocalist, a fifth member, but he had to leave because he was sick. That was when we started being an instrumental rock band. We were very interested in it at the time, so we were excited to do it.
Do you think being in an instrumental band is more challenging than being in a band with vocals?
Yes, exactly! We didn't have a huge influence from other instrumental music though, it started very naturally. Our vocalist left so we had to start something new. We didn't know any other bands playing instrumental rock music when we started, as we started playing very early [in this generation of bands].
You have been going a long time, but the big buzz at least in the UK I think was after 'Bond' came out, everybody couldn't believe that riff.
Yeah, I really like 'Installation', and we think 'Bond' is our best song!
There's quite a strong connection between post and math-rock, and most bands have some elements of each - which do you tend toward, the atmospheric or the technical?
Maybe technical. We love to listen to prog rock music, Italian bands like Area as well as King Crimson.
Then again, on 'Installation' a lot of the layers have been stripped back. It's very melodic...
Yeah, that's right. On the album before, 'For All The Innocence', we put many synthesisers on it, and then played the songs from it at a gig in front of an audience and thought it wasn't working. Synthesisers don't connect to the audience directly, I think. It was very easy to play - we were just pressing buttons to start sounds and it was too easy for us. We wanted less synthesisers on the new album, to make it more aggressive, more intense.
You mentioned a new record earlier, do you have any ideas on what the successor to 'Installation' will sound like?
It is going to be simpler, maybe.
It must be exhausting to think about... you've been a band for more than ten years, so what gives you the motivation to keep going?
The biggest motivation is the people overseas, and in Japan as well. You know, you meet many new people when you tour, and those meetings are the best thing in our life. That's our motivation.
What is it that you love about making music?
We think we have to make new things all the time; better than the last one, better than the one before. That's also kind of our motivation.
So it's always about getting better and better-
[Hitting the table and laughing] ...and better and better, all the time!
Do you worry that means you'll never be happy with what you made?
Yeah, that's good!
Is that part of it?
I'll never die, so it's no problem.