Album Review
Alt-J - This Is All Yours
4 Stars
On board the Odd Cruise, full steam ahead.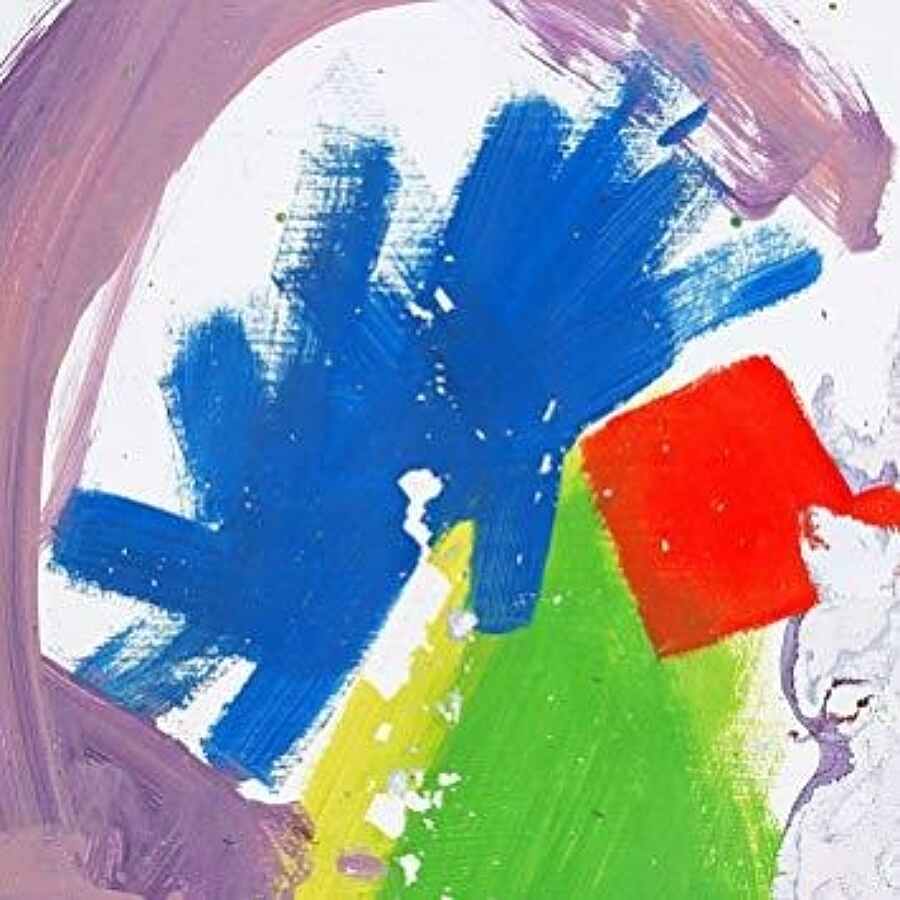 Alt-J are sitting comfy on cloud cuckoo. They landed here being weird, strange enough to stand out in a busy crowd with their curious 'An Awesome Wave' debut. Yet despite the oddities, something stuck with that record. Joe Newman's delivery gave simple hooks a fanciful leader. It landed the impressionable newcomers a Mercury Prize gong that's since sent their name skywards. Now they're mates with Miley, festival headliners in the making, a bigger deal than any other UK band with just one record to their name. Give them credit, then, that with 'This Is All Yours' they've only gotten odder. Blame it on second album pressure, cabin fevered recording sessions, their obsession with crisp packets - something's clicked, and Alt-J couldn't give one flying fuck about being a big deal.
The obvious route would've been to pen a cheerful horde of 'Tesselate''s, a crop of instantly memorable numbers that run hand-in-hand with the success heading the band's way. Instead, they make crazed claims like "love is a pharaoh" and "I'm gonna bed into you like a cat beds into a bean bag". Not even Radiohead went this weird when they had hundreds of thousands waiting on their every move. On 'Every Other Freckle', they make yucky eating habits sound sexual, before running into a "do-do-do-do" chant that could easily be soundtracking an Amish house party. Alt-J haven't ever been straight down the line - that's in part what got them this far - but hey ho, now they're redefining the word 'peculiar'. They're hopping on board the Odd Cruise, full steam ahead.
Beyond the flute solos and mind-blowing euphemisms, there's rich invention behind 'This Is All Yours'. 'Choice Kingdom' blends barely-there acoustics into synth lines that've stepped right off a space mission to Mars, and 'Left Hand Free', for all its crude realities, remains an accidental stroke of genius. They mimic their debut most on 'The Gospel Of John Hurt', which despite the departure of former bassist Gwil Sainsbury, recalls the sharp-edged sinister edge of previous. That's about it, though. For the most part they're sampling Miley, or bedding curious horn sections into sparse arrangements like on 'Bloodflood pt.II'. Behind every batshit idea is a wealth of beauty, and given this was the vital appeal of 'An Awesome Wave', Alt-J have struck gold second time round.
'Warm Foothills' defines their approach best. The likes of Sivu and Marika Hackman step in to sing fragmented parts that are bit-by-bit stuck together like a mad experiment. Despite the risks, out steps the most beautiful song on the record, a track that could - at any moment - fall flat on its face. Alt-J make the ridiculous seem worthwhile, and it's near impossible to think of any other band doing this on such a big scale, with so much expectation on their shoulders.