Premiere:
Listen in full to Joanna Gruesome and Trust Fund's split 12" release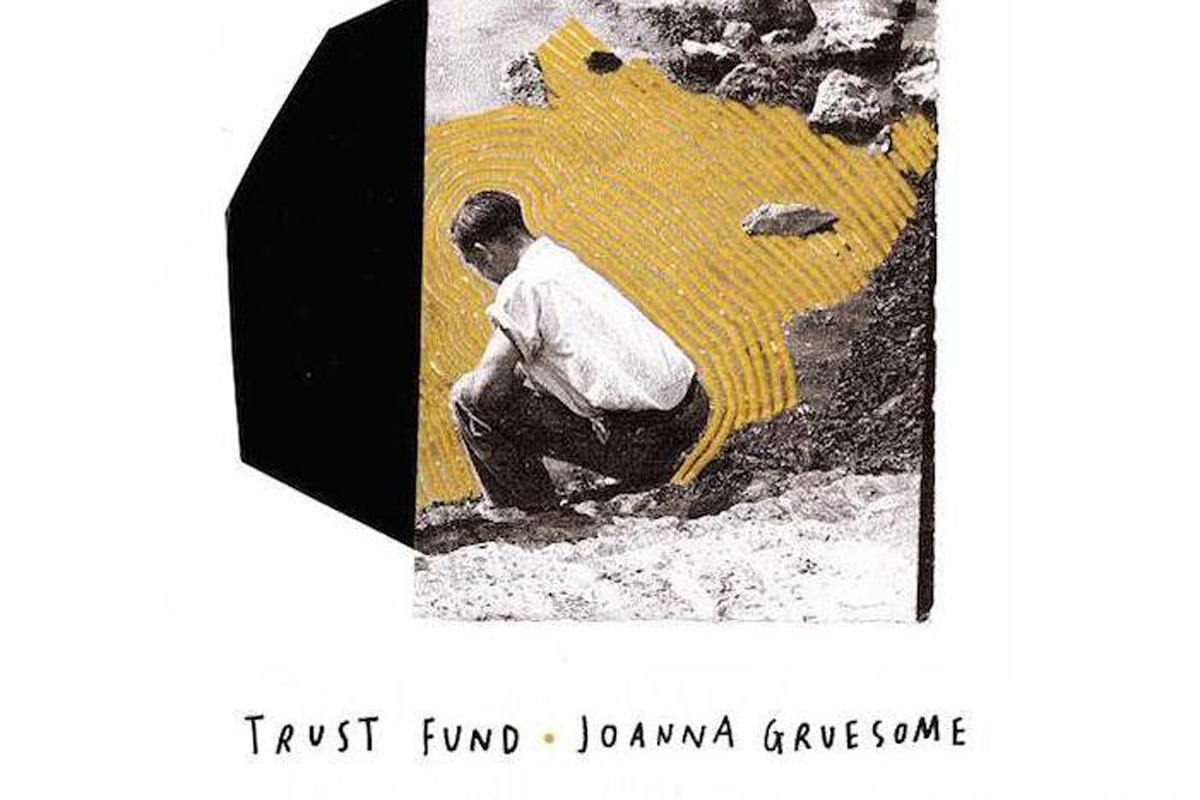 Two gems from the UK D.I.Y. scene combine this September.
On 22nd September, Bristol's Trust Fund join forces with Joanna Gruesome - one year on from their debut album 'Weird Sister' - for a special 12" release, out via Reeks of Effort (UK) and HHBTM (US). The new release brings together six tracks (three per band), all previously unheard.
Previously the release has fledged Trust Fund's 'Reading the Wrappers' & 'Scared', plus Joanna Gruesome's 'Jerome (Liar)'. Now DIY is delighted to be bringing you the remaining half. On 'Coffee Implosion', JoGro's forceful fuzz shows its sweeter, caffeine-fuelled side, while Ellis Jones and co.'s 'No Pressure' might be the most immediate thing they've put their name to.
Alongside a stream of the release, we had both bands wax lyrical on why they're both so awesome.
Owen from Joanna Gruesome, on Trust Fund: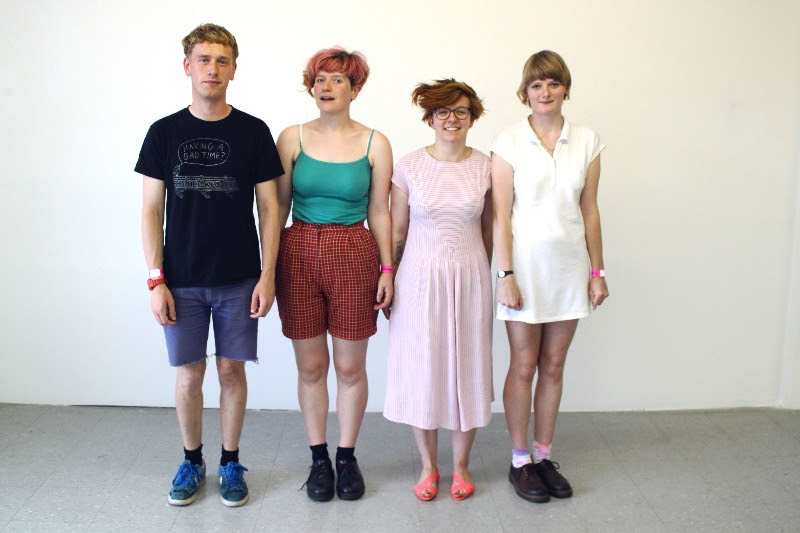 "I like Trust Fund for a bunch of reasons. The melodies are the kind of melodies I try to write but instead of singing nonsense over them he sings funny and sad words. And we're friends so we did a split. Their side is better than ours." (Photo: Kait Mordey)
Ellis from Trust Fund, on Joanna Gruesome:
"I met Owen from Joanna Gruesome through Max (King Of Cats). I played a show in their house which I think must have been okay. Owen plucked me from obscurity. Max from Joanna Gruesome also plucked me. He put my tape out. The three songs on the split are the three I'm proudest of. Although it is only ten minutes of music or something on our side of the record, I hope it feels like songs that go together well and feel like an album in miniature or something. Joanna Gruesome's music feels effortless a lot of the time whereas I don't think I have that skill (it seems laboured, I guess). I hope that we have a similar quality in our music, maybe some sadness or melancholy. I would say more importantly we have some other things in common, things about what people should say and do to each other, and that seems more important than making similar music." (Photo: Emma Swann)
WE'VE GOT A FAVOUR TO ASK
We're often asked about you, our readers. So we'd really appreciate it if you'd offer up a bit of information about you, and your music-loving habits by filling in our 2019 readers' survey.
Click here to reach the 2019 DIY readers' survey.
(Don't worry, none of what we're asking for is personally identifiable - and no questions are compulsory.)