Album Review
Perfume Genius - Too Bright
4 Stars
Heady and potent, 'Too Bright' is an astonishingly brilliant album.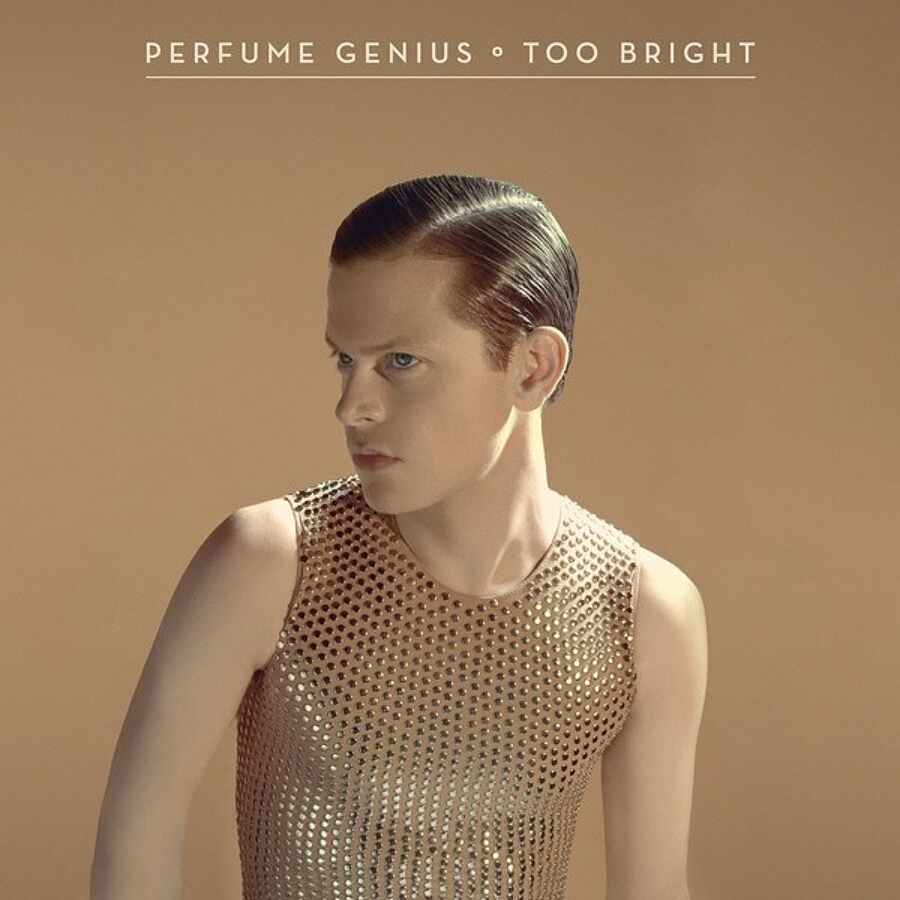 Searching for the right perfume is a process that takes flippin' ages. First there's all the trawling round department stores, rapidly waving silly little cardboard sticks. Then there's the risk of allergy attached to every sniff, and the likelihood of smelling like a confused bowl of potpourri. For his third album as Perfume Genius, Mike Hadreas seems to have found what the fragrance-marketing people might refer to as his 'Signature Scent'. Heady and potent, 'Too Bright' is an astonishingly brilliant album.
There's an intoxicating power to 'Too Bright'. It's especially apparent in 'Queen', Perfume Genius' haughty, sashaying anthem about possessing an identity that causes destruction by simply moving through the world. Although Hadreas has said it's a song specifically about social "gay panic," the feeling of not fitting in and not knowing what to feel is an emotion that everybody can surely recognise and identify with. 'Too Bright' pulls this stunt over and over, and Mike Hadreas has a potent, emotive draw that pulls everything into his narrative mercilessly. No matter which direction he approaches from, he seems to pour his entire self into every line.
'Too Bright' is a varied album with many different layers and directions within it. Lairy post-punk clatters and drizzles through 'Grid', while 'Longpig' is euphoric and musky, like bodies packed closely under strobe lighting at a basement nightclub. The title track is so delicately and painstakingly constructed that it seems to float on air with papery wings. There's a fast pattern emerging here, which applies to the entire album; 'Too Bright' is a diverse, multi-faceted and all-absorbing slice of sheer mastery.