Preview
Southsea Fest 2014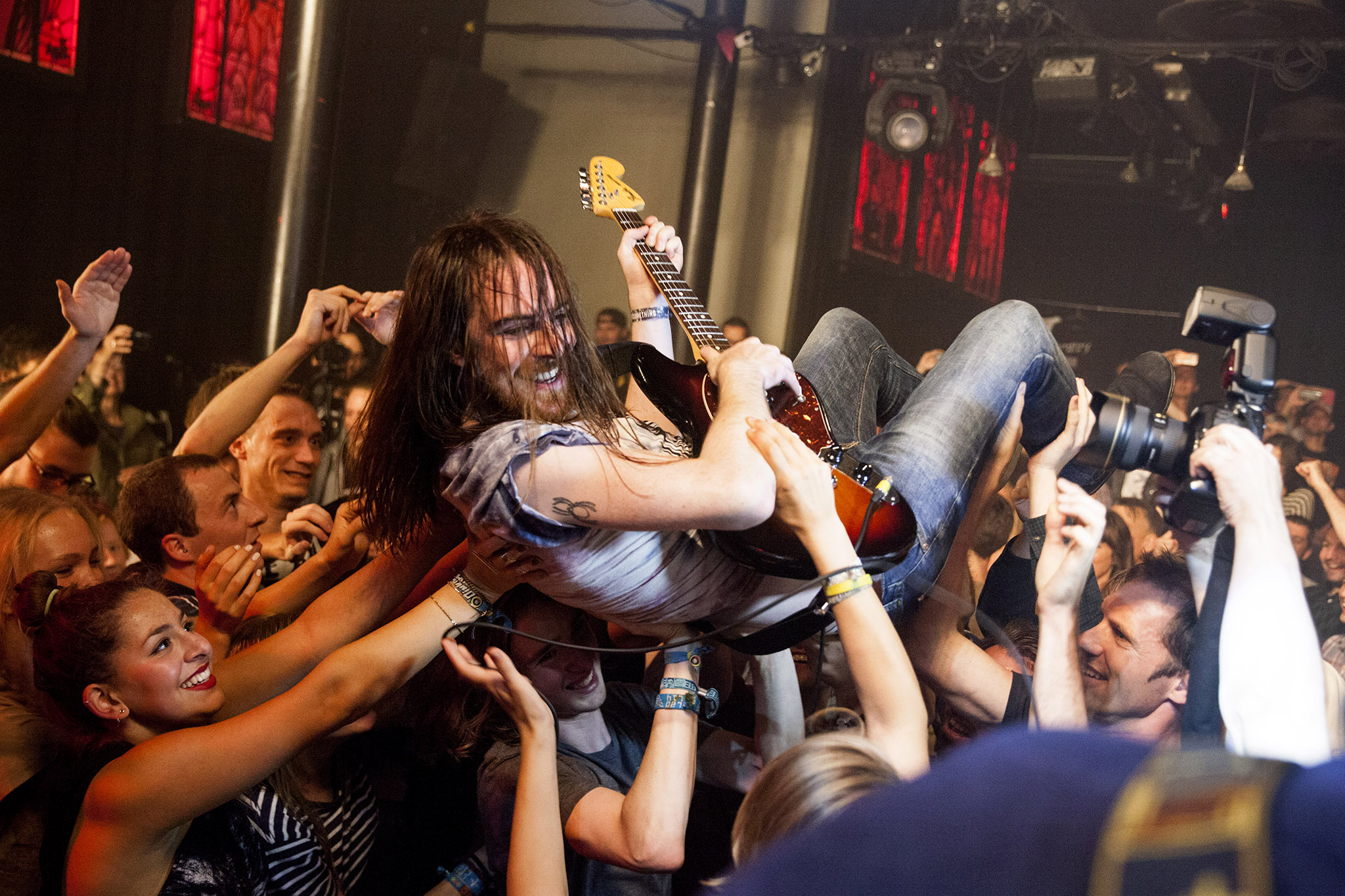 Here's a rundown of some of the best acts to catch when the day arrives.
No other festival has nailed the do-it-yourself ethic as well as Southsea Fest has. Entering its eighth year, the Portsmouth-based festival brings together passionate locals over their love for the city and new music, and the end result is a day of celebration for everything independent. Carefully curated every time, this year's lineup is perhaps its most eye-catching in recent memory, allowing some of the biggest indie acts and rising favourites to play literally one end of the road from each other. Featuring over a hundred acts across thirteen venues, the prospect of Southsea Fest can be a daunting one, so here's a rundown of some of the best acts to catch when the day arrives.
DIY take over the Wedgewood Rooms for the day, hosting the festival's sole headliner Pulled Apart by Horses. Fresh off their European tour, the band are in stellar form to descend on Pompey with their riotuous rock'n'roll and those able to squeeze in for the show are likely to be left rather sweaty. Other DIY favourites can also be found in the same venue across the day, including Happyness, Blossoms and DZ Deathrays, as well as local darkwave act Curxes who are fresh out of the studio with new material.
Elsewhere, there's a lot to feast on. The wonderful Honeyblood and the essential Mazes play back-to-back over at the Wine Vaults, a stage that's been eloquently pieced together by FatCat Records alongside Southsea's Pie & Vinyl Record Cafe. Neu superstars Bloody Knees and The Magic Gang also grace the venue with their presence, promising shenanigans and bodily secretions in equal measure. Local boys Rickyfitts and The Boy I Used To Be will also be making appearances there, and those into Royal Blood's slamming duality and the sun-tinged pop of Wavves would do well to check 'em both out. Fans of Mazes should also keep eyes peeled for the band's Jack Cooper and James Hoare of Veronica Falls' new offshoot Ultimate Painting for some Simon & Garfunkel-esque goodness.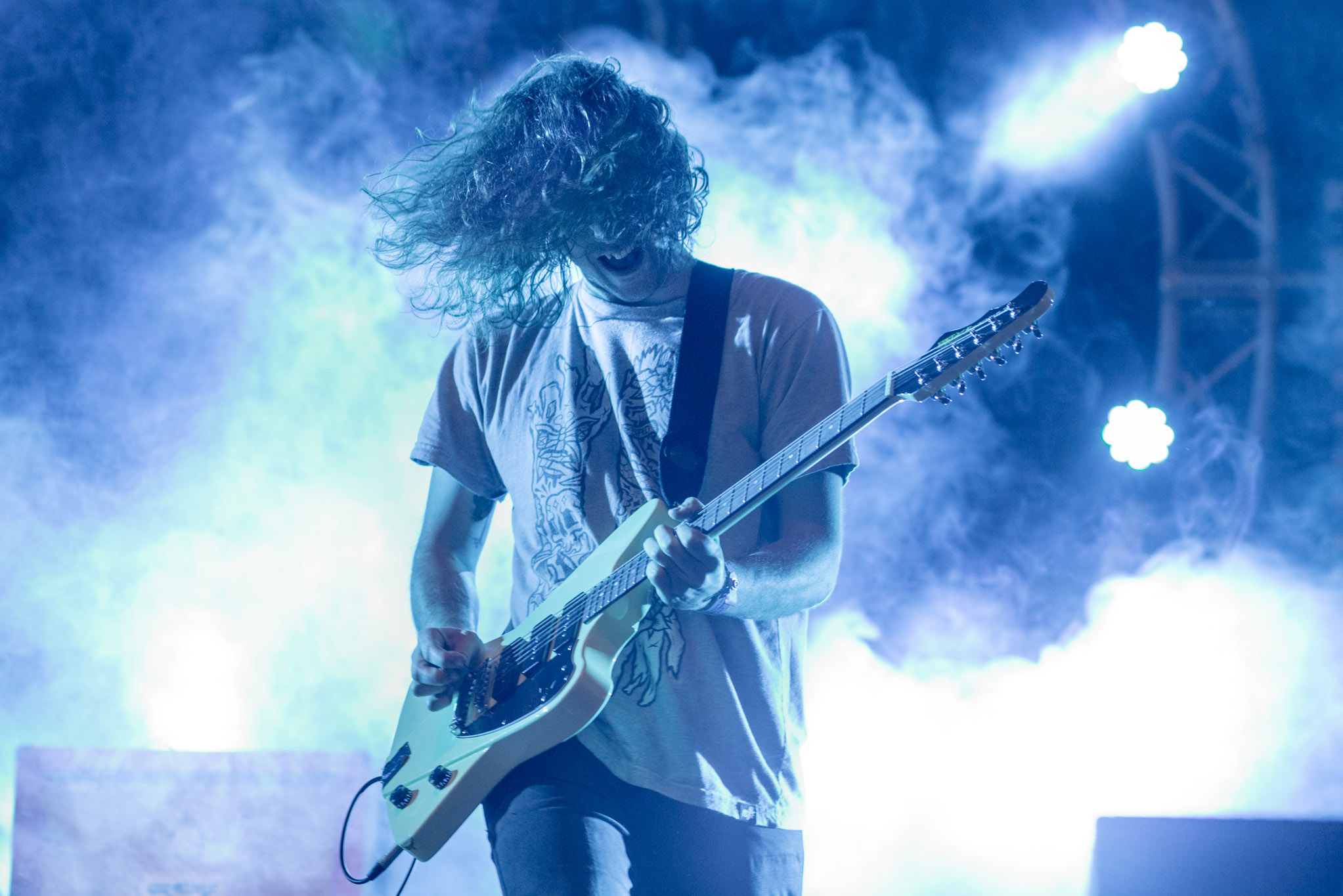 Big Scary Monsters and Alcopop! Records once again return to the Edge of the Wedge with their combined rosters, this year bringing Woahnows, Happy Accidents and the excellent power pop act Martha along for the ride. The Durham-based band released their incessantly catchy debut album 'Courting Strong' earlier this year, and its shredding guitars and refreshing lyrics will translate well in one of the festival's smallest venues. Those seeking higher decibels should do their best to catch Slaves and Goodtime Boys, as both bands will be lifting the roofs off their respective stages in their own ramshackle ways. Fear of Men, Blessa, Flye and Prides offer the opposite, bringing a sense of calm to a day that's otherwise drenched in excitement.
Southsea Fest takes place on Saturday 20th September.
WE'VE GOT A FAVOUR TO ASK
We're often asked by potential advertisers about you, our readers. So we'd really appreciate it if you'd offer up a bit of information about you, and your music-loving habits by filling in our 2019 readers' survey.
Click here to reach the 2019 DIY readers' survey.
(Don't worry, none of what we're asking for is personally identifiable - and no questions are compulsory.)