Album Review
Aphex Twin - Syro
4 Stars
Not a second goes by without something new and borderline batshit falling into view.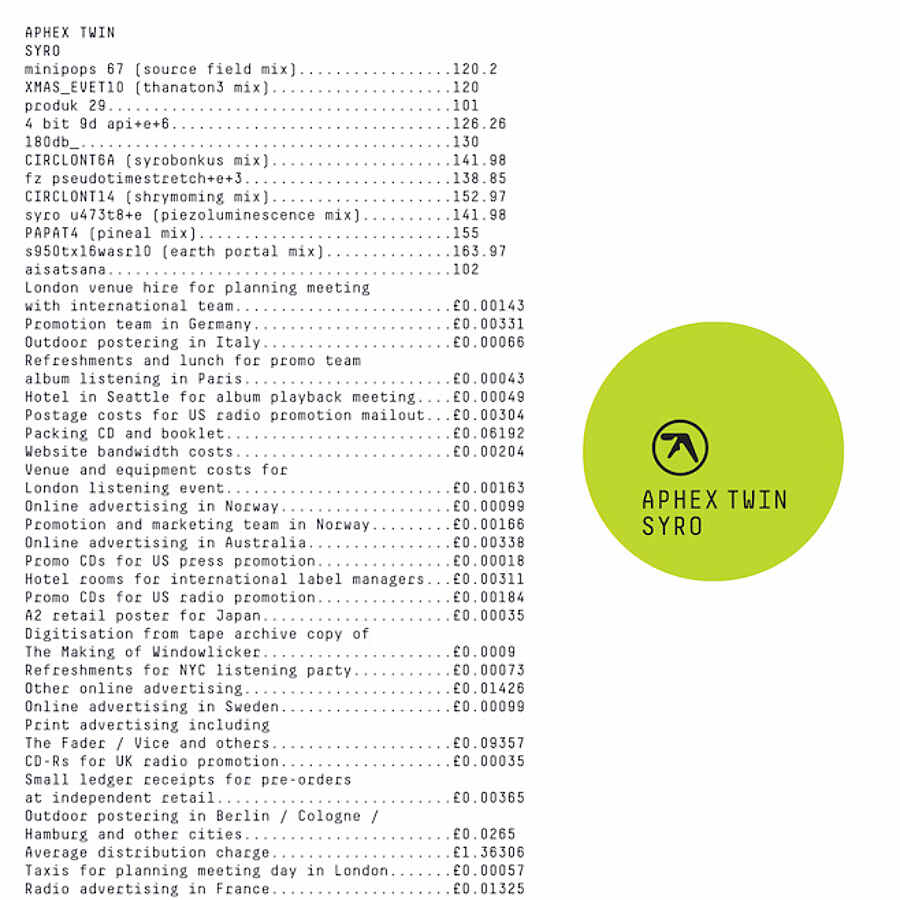 On the basis of recent comments from the man himself, 'Syro' represents the beginning of a new chapter for Richard D. James. Thirteeen years out the game (in terms of full-length releases), he's promising a batch. Here stands the ringleader, the cause for further impact. It's easy to see why, too. 'Syro' sounds like a new wave of thoughts forming in line, nerve endings shuffling into action after an endured break. It's a breathless record, one that threatens to last an eternity - such is the speed and dazzling depth at which James expresses himself. Not a second goes by without something new and borderline batshit falling into view. Millions of milliseconds - each one containing a tiny fragment of something different - combine on a record that's undoubtedly been worth the wait.
For someone that's always been ahead of the pack, a cited innovator for goodness knows how many musicians, he doesn't break his back to change the game this time round. 'Syro' still delves into the nagging, tense electronica of 'Drukqs' - beats still gnaw at the conscience and refuse to settle - only this time the producer's using, y'know, actual robots to play drums.
'CIRCLONT6A [141.98] [syrobonkus mix]' and 'CIRCLONT14 [152.97] [shrymorning mix]' represent the album's strange, torn-to-pieces heart. The latter finds moments of refuge that other songs on the record are pained to encounter, with the former doing its best to become 'Syro''s calling card; a harsh but beautiful collision.
'minipops 67 [120.2] [source field mix]' - the record's lead track - stands out as the most streamlined moment, perhaps the sound of Aphex's eye-opening blimp floating off up into hyperspace. Despite being approachable however, this remains the stranger in the club nestling next to a speaker, waiting for the bass to hit. Introverted but all-encompassing, somehow 'Syro' achieves everything Aphex Twin's previous records succeeded in doing, and then some. Faint hearts won't rest, and despite 'aisatsana''s gorgeous lull of an ending, it still closes the album with the impression that he might put more sleepless nights to use. Expect this to be the first lap of a stampede.