Album Stream:
Gerard Way streams 'Hesistant Alien' album in full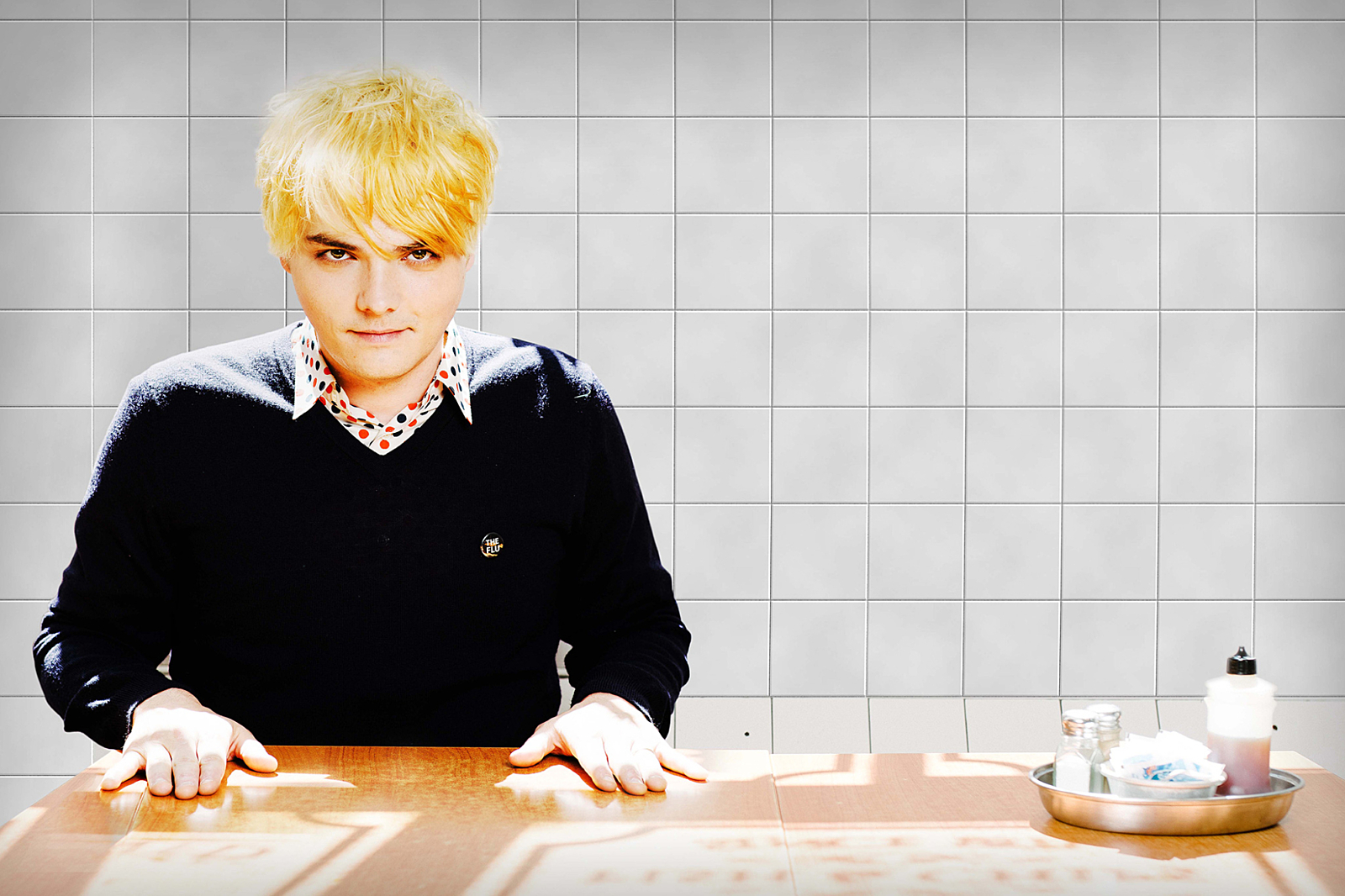 Dazzling solo debut is out this September - hear it in advance.
Former My Chemical Romance frontman Gerard Way is streaming his superb solo debut 'Hesitant Alien' in full ahead of its 29th September release.
Featuring lead single 'Action Cat', the record showcases his Anglophile obsession to a brilliant extreme.
Speaking as part of DIY's August 2014 cover feature, Gerard discussed the album. "Definitely each song is its own thing this time. They're all connected by a sense of alienation and the idea that figuring out where I fit into music was realising that I don't exactly fit into music, and that's kinda how I fit… That's my role; my role is to be myself and super-unique and not worry about how I fit in. Not in an outsider, rebellious way, but in a celebratory way, saying 'I'm different, this is what I do, and there's nobody that does this like I do it, so I'm gonna be the best me I can be.'"
Gerard Way announced his first UK solo headline tour - tickets are on sale Friday 26th September at 9am.
NOVEMBER
05 Manchester, Ritz
06 Oxford, O2 Academy
07 Glasgow, O2 ABC
09 Cardiff, Y Plas
10 London, KOKO