Album Review
The Vaselines - V For Vaselines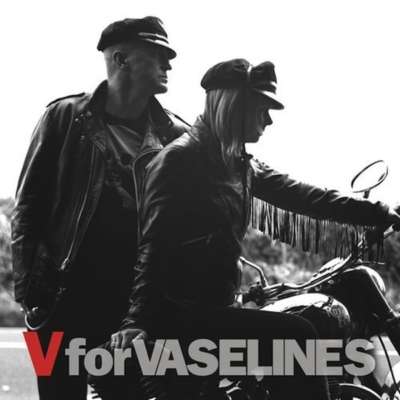 The in one ear and out the other of albums.
Label: Rosary Music
Released: 29th September 2014
It's been just over 25 years since The Vaselines first released an album. In that time, Family Guy successfully killed and resurrected Brian, hair scrunchies refused to go out of fashion and the forenamed Glaswegian duo broke up, reformed, broke up and reformed again. Who's to say it wasn't an eventful few years? Despite having numerous songs of theirs covered by Nirvana all whilst collecting a hefty cult following along the way, The Vaselines have spent seemingly more time apart than together. After all, being branded Kurt Cobain's all time favourite songwriters must come with a price. But, against all the odds and a quarter of the century down the line, album number three has materialised. 'V For Vaselines,' the third record in just as many decades, is here.
As time tells us, though, patience isn't necessarily a virtue and good things don't always come to those who wait - The Vaselines' most senior effort goes, unfortunately, straight over your head. It's the in one ear and out the other of albums. Opener 'High Tide Low Tide,' which also posed as the record's second single, is about as good as it gets; a shamefully catchy chorus entangled in all the trappings of a bubbly surf rock song that holds your attention about as fast as it lets it go. From here, 'The Lonely L.P.' blurs into 'False Heaven' with a flurry of the two-part harmony and jangly riff, leaving all that occurred in between a slightly void half hour of monotony. Penultimate track 'Number One Crush' offers the surly "being with you kills my IQ" to the mix before handing the torch over to 'Last Half Hour' to very slowly bring the album to a close; the climax has been reached and not all parties emerge satisfied.
Give it a few listens, however, and the real problem will become apparent; 'V For Vaselines' has been released a few months too late, for 'V For Vaselines' is a summer album. Its purposes include providing the soundtrack to long, hazy trips to the beach and BBQs in your best mate's garden. When the British weather prevails, 'V For Vaselines' is only a set of headphones away. Throwing a sepia tint over the world with each song that goes by, this is a record that will make you pine, long and lust for the past months spent basking in the sun.