Album Review
Caribou - Our Love
4 Stars
Love's a complicated beast, and that's reflected in an album that wraps itself up in the finer details.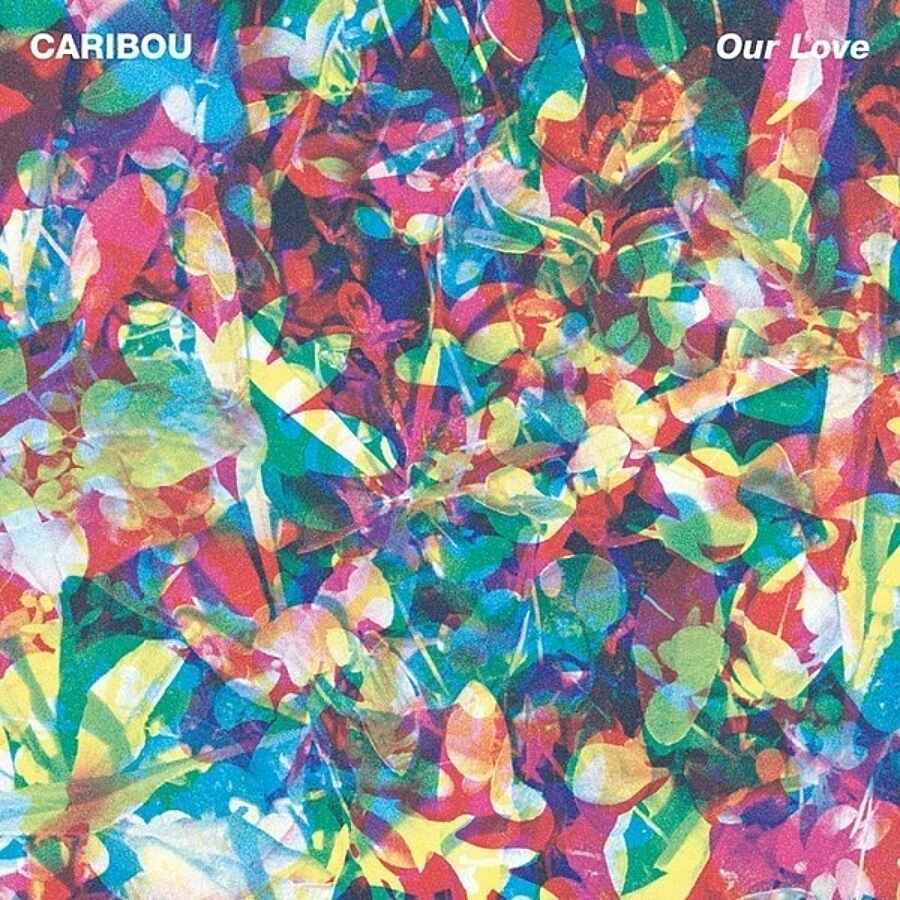 The hubbub around masterful producer Dan Snaith is that he's a qualified mathematician. Increasingly, as his stock's risen and his albums have become more complex but unifying works, this information nugget's acted as more than a tagalong. Conclusions are drawn that because Snaith's toppled calculus, he's just as capable of applying this theory to complicated production. If that's the case, first of all he's done a fine job of keeping one eye firmly on making all-encompassing dance tracks and secondly, that notion suggests his work is cold, mercilessly drawn together by proven methods. For someone so confident in exploring new territory, that description doesn't fit.
And on 'Our Love', the theory's thrown out the window. Mathematicians might argue there's a heart and soul to their own work, but it's not the kind that's found in Caribou's fourth full-length. Here, the feelings swell up at once in overwhelming rejoice. They manifest themselves into scorching string sections for 'Silver', they keep things simple and intimate like on 'Back Home', or they combine to create 2014's go-to summer anthem, 'Can't Do Without You', a song that's looked over these past few months like a musical fairy godmother. It's always there somewhere, casually stumbling into festival DJ sets, or ringing out as the final song in an unforgettable party. Snaith's had his moments of mass acclaim, but he's never received quite as big a response as 'Can't Do Without You'. And it's for good reason - he's simplifying what he does best (flooding the senses with melodies, loops, colliding percussion), allowing his heart to dictate the song.
Given the arms aloft bringing-together of 'Our Love''s opener, it's surprising in some senses to see the rest of the record crawling into more curious corners. 'Dive' is made up of sense-bending synth chugs, and 'Mars' somehow creates a penetrable song out of relentless rhythmic parts and an extensive flute solo. The pure euphoria of 'Can't Do Without You' is only repeated in 'Julia Brightly', which acts more as a passer by than a centrepiece. That's a shame in some senses, but this isn't meant to be a record devoted to one given feeling. Love's a complicated beast, and that's reflected in an album that wraps itself up in the finer details. 'All I Ever Need' mimics previous LP 'Swim''s forthright approach, but it ends up flirting with the parameters of an all-out pop song, falling short in the process. 'Second Chance', featuring Jessy Lanza, is intentionally disjointed, but winds up sounding close to an offcut on FKA twigs' similarly-minded debut.
It's 'Silver' that pushes Caribou's approach to the limit, and reaps the rewards. Beginning as a collection of fragments - reverse-looped vocals, a rollercoaster baseline - it soon morphs into the biggest, most flooring thing Snaith's ever put his name to. Strings climb into near-unreachable territory and the heart of this record threatens to explode. It's the sound of meeting someone for the first time, pulses racing, love rising up - that's not best expressed in pure formula. Caribou has successfully managed to see past sense, instead opting with an instinct that tends to produce dazzling results.
More like this