Zola Jesus - Taiga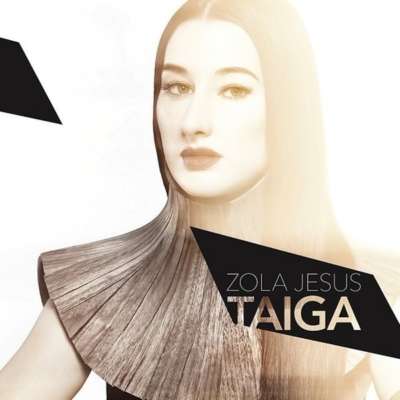 A record which impeccably intertwines so many faultless layers.
Label: Mute
Released: 6th October 2014
Sometimes, you just know when you're going to like something. You don't need to take it for a test run or try it on for size, you don't even need to worry about the refund policy; there's no chance of this one being taken back to the shop anytime soon. With bated breath, you hurry home to give it its first outing, ready for the good times to roll out, safe in the knowledge that they will - everything falls into place and your suspicions are confirmed.
'Taiga,' the fifth studio album from Zola Jesus is one of those sometimes. The smooth, instinctive vocals that govern the following eleven tracks assure within a matter of seconds and with 'Taiga' seeing Nika Roza Danilova taking an even more bubblegum approach than usual, there's little left not to enjoy.
With echoing, astral vocals, opener 'Taiga' is an almost celestial launch into a record which impeccably intertwines so many faultless layers. From 'Dangerous Days' and its tear inducing, shiver breeding chorus to the more dulcet tones of 'Ego,' 'Taiga' seamlessly fuses the sentimental and sparkling. By the record's midway mark, the outside world has become a distant memory and all that remains is a collection of synth lines that wouldn't sound out of place in the charts and an overwhelming urge to slather your face in glitter and dance. The fervor doesn't diminish, either; closing number 'It's Not Over' is just as ardent and vivacious as the tracks it follows.
You could call 'Taiga' a success, but that probably wouldn't do it justice. 'Taiga' is more of an achievement than that; it's the mark of someone who has truly taken their time over their work. Cooped up in a friend's holiday home in Washington, Nika Roza Danilova crafted a small slice of perfection.