Watch:
Childhood release video for single 'Blue Velvet'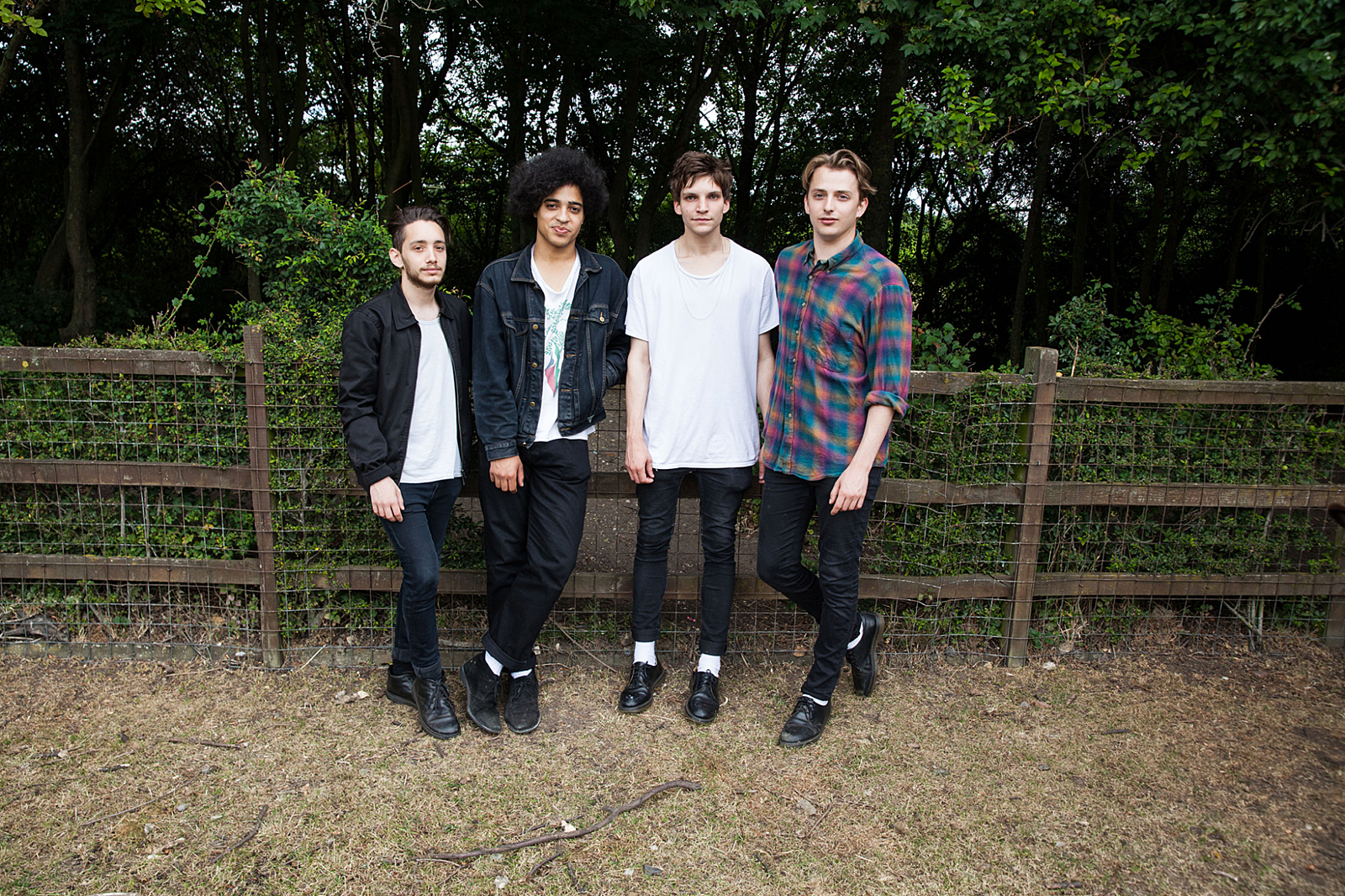 The band's latest release gets a shiny new video to match, with plenty of multicoloured lights and awkward gazing into the camera.
'Blue Velvet' has been kicking around as a demo for a couple of years now, but now Childhood have upgraded it to a certified, proper-job single ahead of their headline tour starting up tomorrow. It's a new version, with Dan Carey (Bat For Lashes, TOY) on production duties.
Along with a proper release comes a new video for 'Blue Velvet', directed by Candice-Joelle & Georgio Barber. In said video, Childhood play under multicoloured lights to an incredibly compact yet intense audience of around three. There's also plenty of rather awkward gazing directly down the camera from all of the band, with Ben Romans Hopcraft doing a particularly sterling job of delivering his song as if he's serenading somebody.
Watch the video for 'Blue Velvet' below: