Premiere:
…And You Will Know Us By The Trail Of Dead unveil 'The Ghost Within'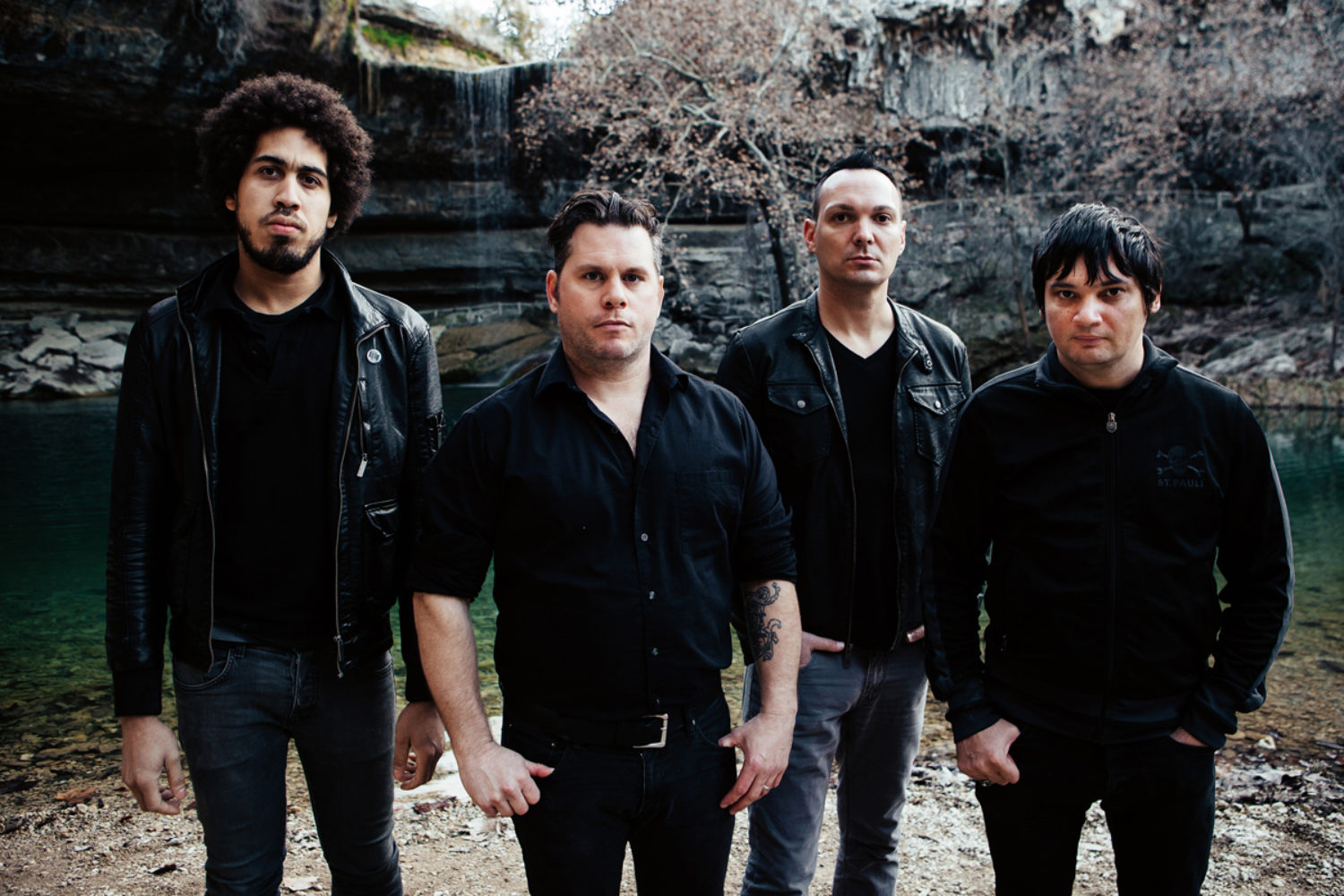 The band are gearing up to release their new album 'IX' and DIY are showcasing the first track to be taken from it.
It's not long now until …And You Will Know Us The Trail Of Dead release their ninth album (the aptly-titled) 'IX' but so far, they've been a rather coy when it comes to giving fans a taster. That's all change now: DIY is premiering the first track to be taken from it, 'The Ghost Within'.
The band's new record, the follow-up to 2012's 'Lost Songs', was put together at Texan studio Sonic Ranch, and will come out on 20th October across Europe, with their Stateside release on 11th November.
"Trail of Dead have pretty reliably been churning out experimental alt rock for the last ten years," says reviewer Alex Lynham of the new record, in the latest issue of DIY. "In fact, since last album 'Lost Songs' they've been playing up to their former mantle of punk experimental mavericks with more determination than ever. 'Sound Of The Silk' is surely one of the better tracks they've ever done, both instrumentally, where it's a storming, drum led drone rocker, and lyrically, where it's Conrad Keely's wistful narrative proves infectious. Bottom line - if you're new to Trail of Dead, this might be a good place to begin your investigations, and if you've lost track of them since their critical and commercial peak, then 'Sound Of The Silk' and 'IX' as a whole is as good a way as you'll find to rediscover this consistently fantastic band."
One of the more mellow offerings from their forthcoming record, hear 'The Ghost Within' below.
The band have also confirmed plans to play a second show in London during their upcoming European tour this November, which is set to be a bit of a special occasion. On their second night at Camden's Dingwalls - which will take place on 18th November - the band will be running through their 'Source Tags & Codes' album in full. Check out the full list of their UK shows below.
NOVEMBER
14 Glasgow Art School
15 Coventry Kasbah
16 Manchester Ruby Lounge
17 London Dingwalls
18 London Dingwalls ('Source Tags & Codes' show)

Get your copy of the latest issue