Watch:
Gerard Way showcases new video for 'Millions'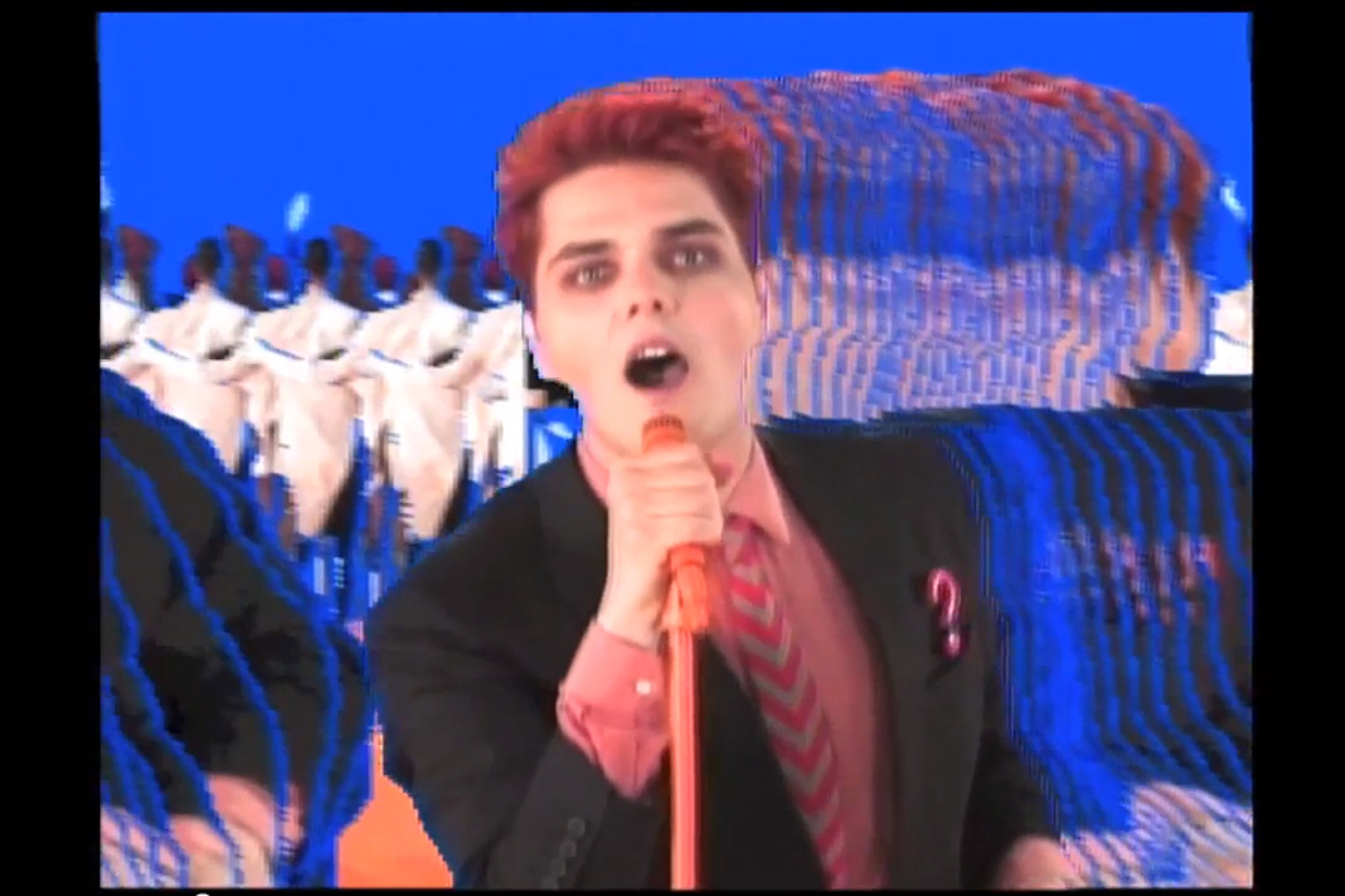 The former My Chemical Romance frontman released his debut record 'Hesitant Alien' last week.
Snappy suits and creepy dancers: Gerard Way is back with another new video, and it's just as barmy as you'd expect.
Another visual effort from the hands of Jennifer Juniper Stratford - who also directed the last Top of the Pops-esque clip for 'No Shows' - this time around, things get that little bit more psychedelic. Fresh-faced and wearing a rather fetching salmon pink shirt, Way is once again the centre of attention as he performs, fighting against becoming a moving blur of his own self.
The track in question, 'Millions', comes from his brand new album 'Hesitant Alien' - which landed at Number 14 in this week's Official Charts - and is, as he explained to DIY in our August issue, a reflection of what he felt his former band had become towards the end of their lifespan. "If there's a song on the record that is about me processing me being part of a large money-making machine that maybe made me feel trapped, 'Millions' feels like that's the one," he explained. "It was the first one I wrote. It definitely feels like my internal struggle with being in a large rock band."
Check out his new video below.
Gerard Way will also be heading out on his first headline tour of the UK later this year, when he returns to our shores in November. He's also scheduled in a massive show at London's Brixton Academy in January too, just for good measure.
NOVEMBER
05 Manchester, Ritz
06 Oxford, O2 Academy
07 Glasgow, O2 ABC
09 Cardiff, University
10 London, KOKO
JANUARY 2015
23 London, O2 Brixton Academy