On the telly:
Watch Lizzo bring 'Bus Passes and Happy Meals' to Letterman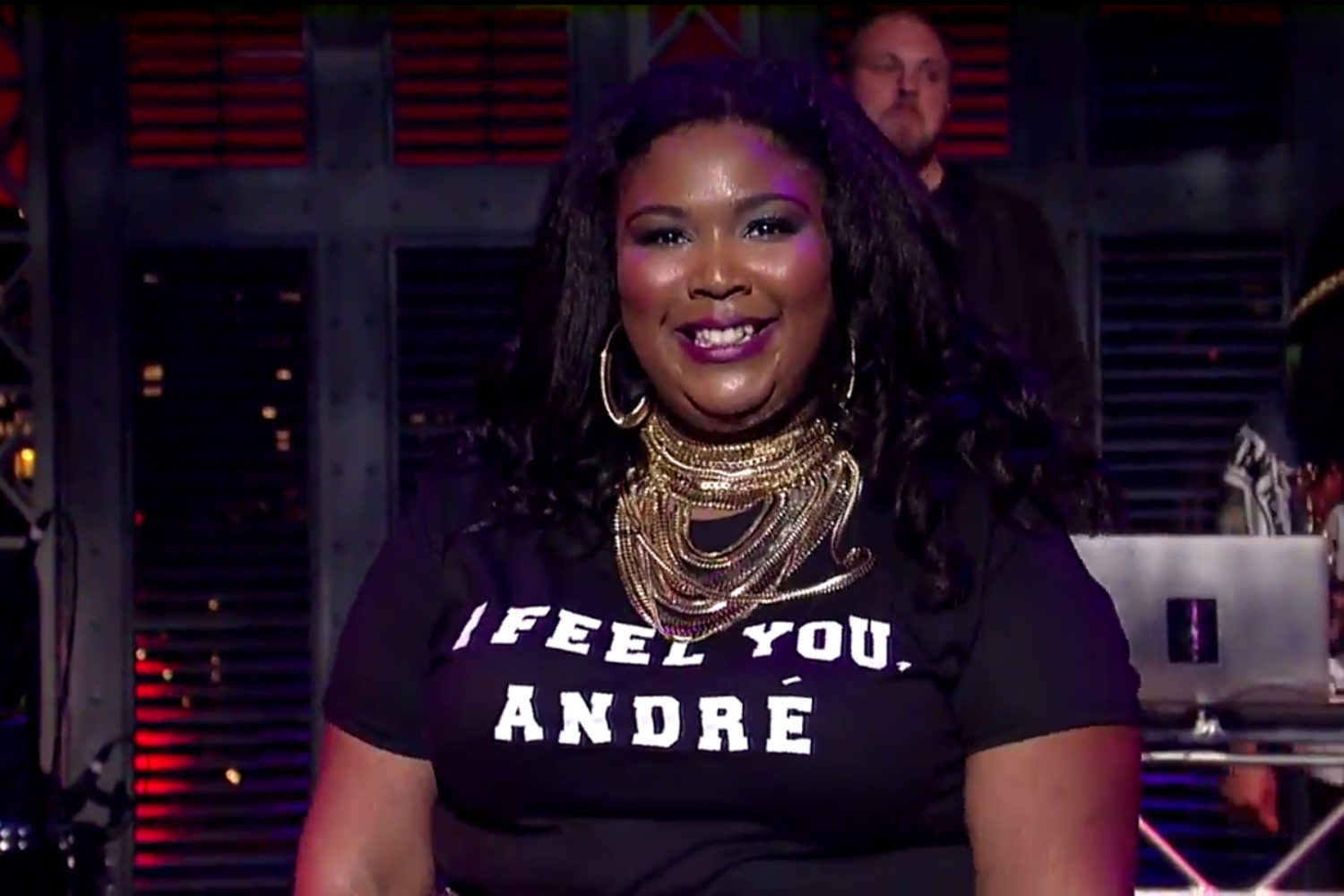 Minnesota rapper sported an "I feel you, André" tee.
Last night, Minnesota rapper Lizzo turned up on The Late Show with David Letterman to perform a standout from her 'Lizzobangers' debut.
Melissa Jefferson ran through a rendition of 'Bus Passes and Happy Meals' for a forthright, unapologetic set. Letterman was duly impressed, humming along and getting one big Lizzo hug following the performance.
Earlier this week it emerged that Lizzo and Grimes had been working in the studio together. The latter tweeted about the collaboration, saying: "editing a vocalist who did seven consecutive takes perfectly 0_0 simultaneously hating myself / digging humanity for bein so sick."
Sessions for Grimes' new album have started in her new home studio. A previous edit of the record was scrapped earlier this year, according to the Canadian. It was initially reported that she'd started from scratch following a mixed reaction to this summer's 'Go' single, but Boucher issued a subsequent clarification.
Watch Lizzo's Letterman debut below.

Get your copy of the latest issue
Records & Merch
£21