Interview:
Iceage: "There are hundreds of references here"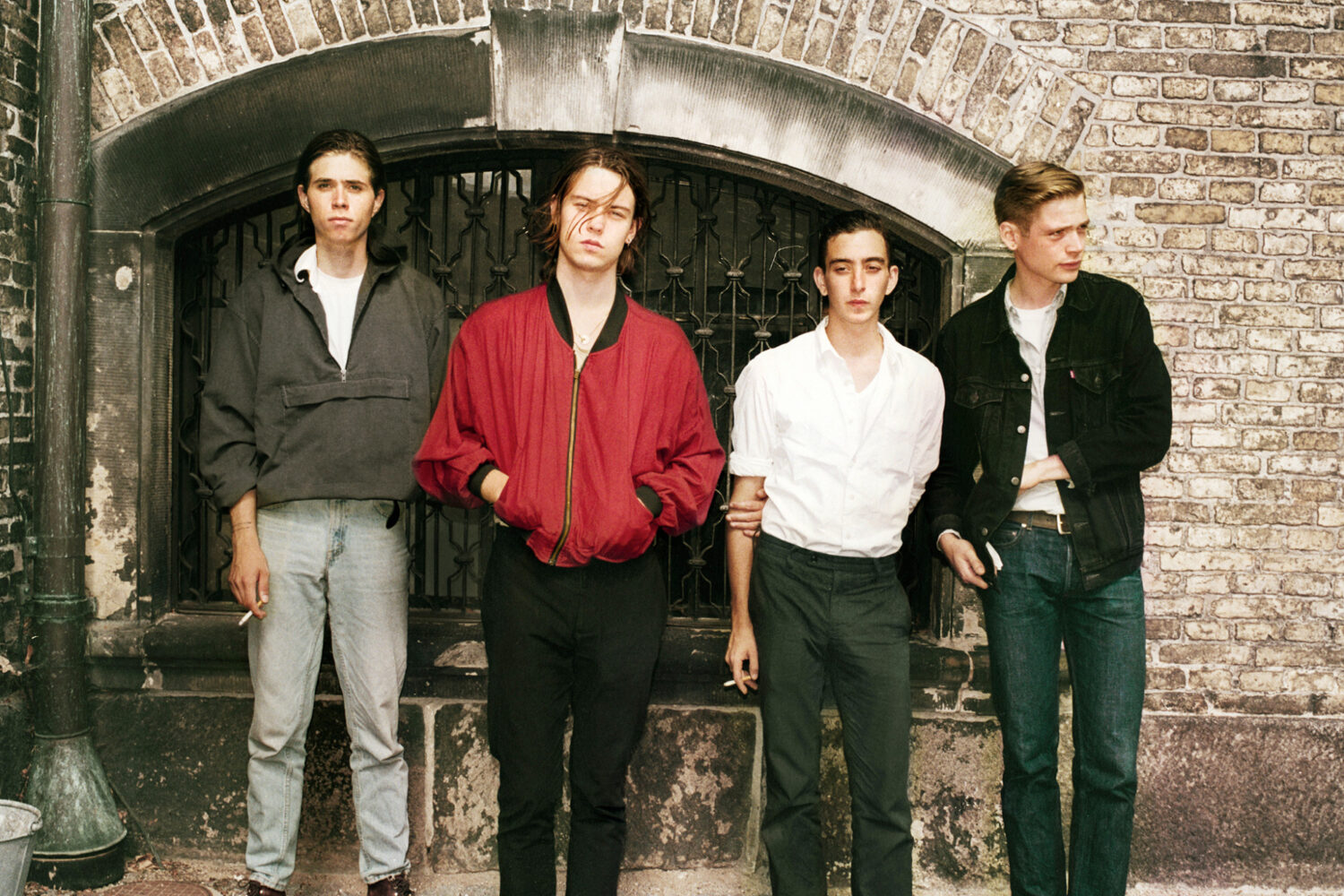 Iceage hopped from their native Denmark to Sweden for the recording of their new album.
Iceage's forthcoming record, 'Plowing into the Field of Love', might just take you by surprise. The new full-length travels to places the young Danish four-piece have never travelled before, expanding their brattish sound into more mature, fully realised punk rock. Speaking from Copenhagen a few days before the band head off to play Australia, frontman Elias Bender Rønnenfelt discusses his band's natural progression, escaping from the distractions of the city by heading to rural Sweden and how he deals with overwhelming comparisons to Nick Cave.
"We never started talking," he says bluntly, in regards to how he and the guys first took steps in their elaborate new direction. "The songwriting was done over the span of more than a year, and we never had any actual conversation between the four of us sitting down and discussing where we're gonna take our sound - it was just how the songwriting naturally progressed." Indeed, 'Plowing into the Field of Love' is a remarkable transformation for the band; a record that's littered with odds and ends such as violas and mandolins that they found lying around an old house turned studio in the Swedish wilderness.
Recording the entire album in just seven days, the band received a tip off from some friends about a rather unique studio and decided to head out there to "get away for a bit from the temptations of city life." On this third effort, Iceage's recordings are lush and immersive, with tracks like the recent single 'Forever' sporting a much bolder and more revealing attitude than they've shown us before, something the isolation of the studio definitely helped with. "Some hippie bought it back in the 70s to live a rural life," explains Rønnenfelt. "We found this old organ from 1890 up there that the old guy at the place collected from some church room, which we ended up using on a couple songs. That's basically how the song 'Against the Moon' came about."
Rønnenfelt's presence on the record feels dramatic and theatrical, like a character in one of Nick Cave's many stories. The comparisons have been coming in thick and fast, and Rønnenfelt understands what people are going on about to an extent. "I mean, yeah, people have been saying a lot of the new stuff sounds like The Gun Club and Bad Seeds, and I see where they're coming from," he divulges. "They were yelling Wire and Joy Division before, and I see what they're getting at, but that's kind of watering it down a little bit. There are hundreds of references here."
Taken from the October issue of DIY, out now. Iceage's new album 'Plowing into the Field of Love' is out now via Matador Records.