Premiere:
The Jazz June preview new album with 'ain't it strange', featuring Joanna Gruesome's Alanna McArdle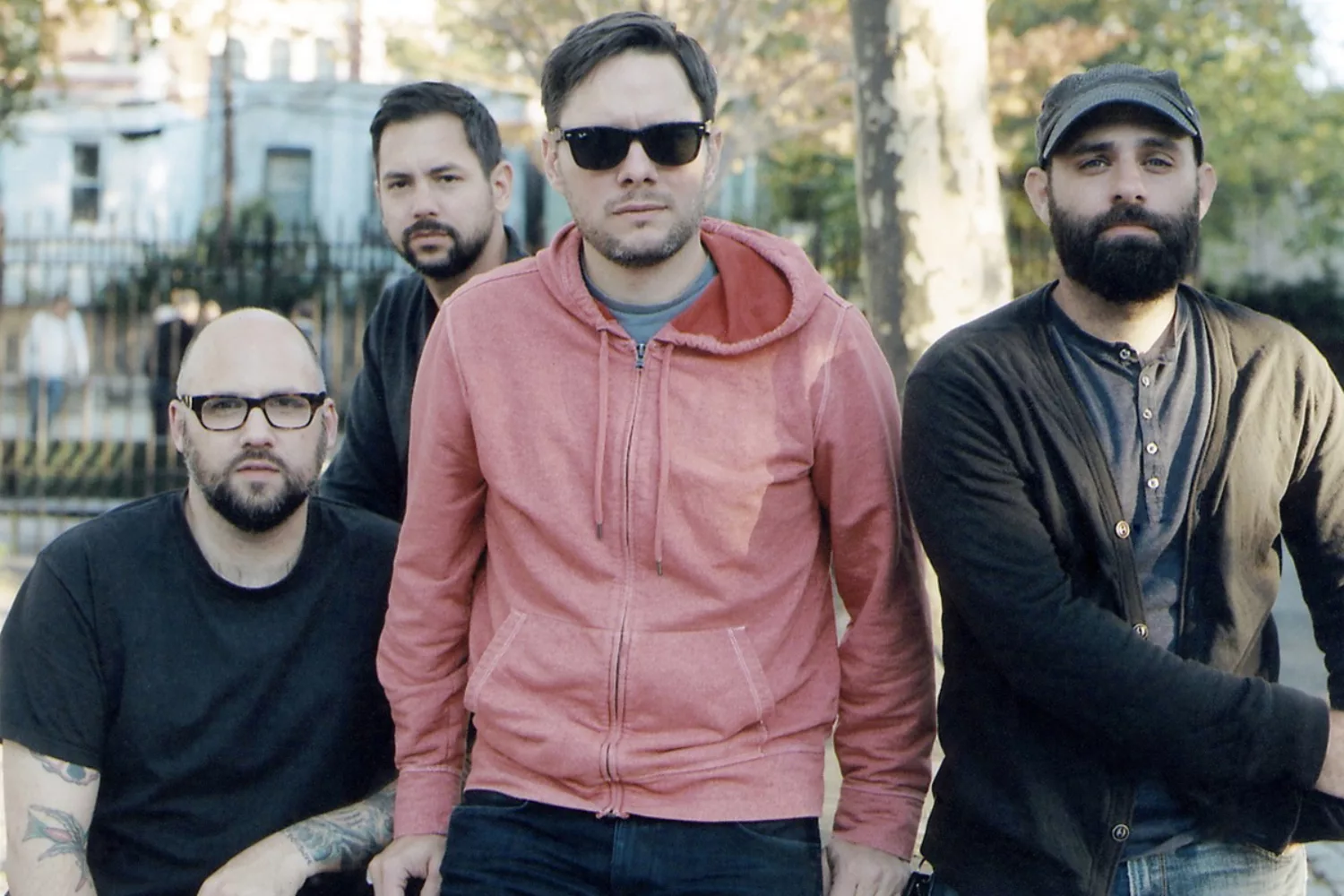 New LP 'After The Earthquake' is the Topshelf signing's first in twelve years.
This November, underground darlings The Jazz June releasing a new album 'After The Earthquake', their first LP in twelve years.
Out 10th November on Topshelf (Nai Harvest, You Blew It!), the new record's being headed up with 'ain't it strange', a careering blast of energy that features the distinguished vocals of Joanna Gruesome's Lan McArdle.
Jazz June frontman Andrew Low calls Alanna "a great singer and a genuinely awesome person."
Describing the process of how they came to collaborate, he says: "I was looking for a certain sound for 'ain't it strange', and at the same time I was listening to Joanna Gruesome's album Weird Sister 100 times a day. 'Sugarcrush' came on the radio one day at work and I just said, "Fuck it, I'm going to write her on Facebook and see if she'll sing on the track." She wrote back and said she remembered The Jazz June from an old indie mixtape someone made her as a teenager. We recorded her vocals in my closet and they are the perfect addition to the song."
'ain't it strange' is premiering on DIY below. Alongside The Jazz June's remarkable return, they're set to release their celebrated 'The Medicine' album on vinyl for the first time ever. Pre-order here.
'After The Earthquake' was recorded with producer Evan Weiss (Into It. Over It.) earlier this year, with Steve Poponi as engineer and Dave Downham on mastering duties. Pre-order here.
Tracklist:
1. over underground
2. after the earthquake
3. with honors
4. it came back
5. edge of space
6. stuck on repeat
7. ain't it strange
8. nothing to see here
9. short changed
10. two floors down
£7.00
Buy Now