Exclusive:
Rolo Tomassi stream brand new track 'Adrasteia'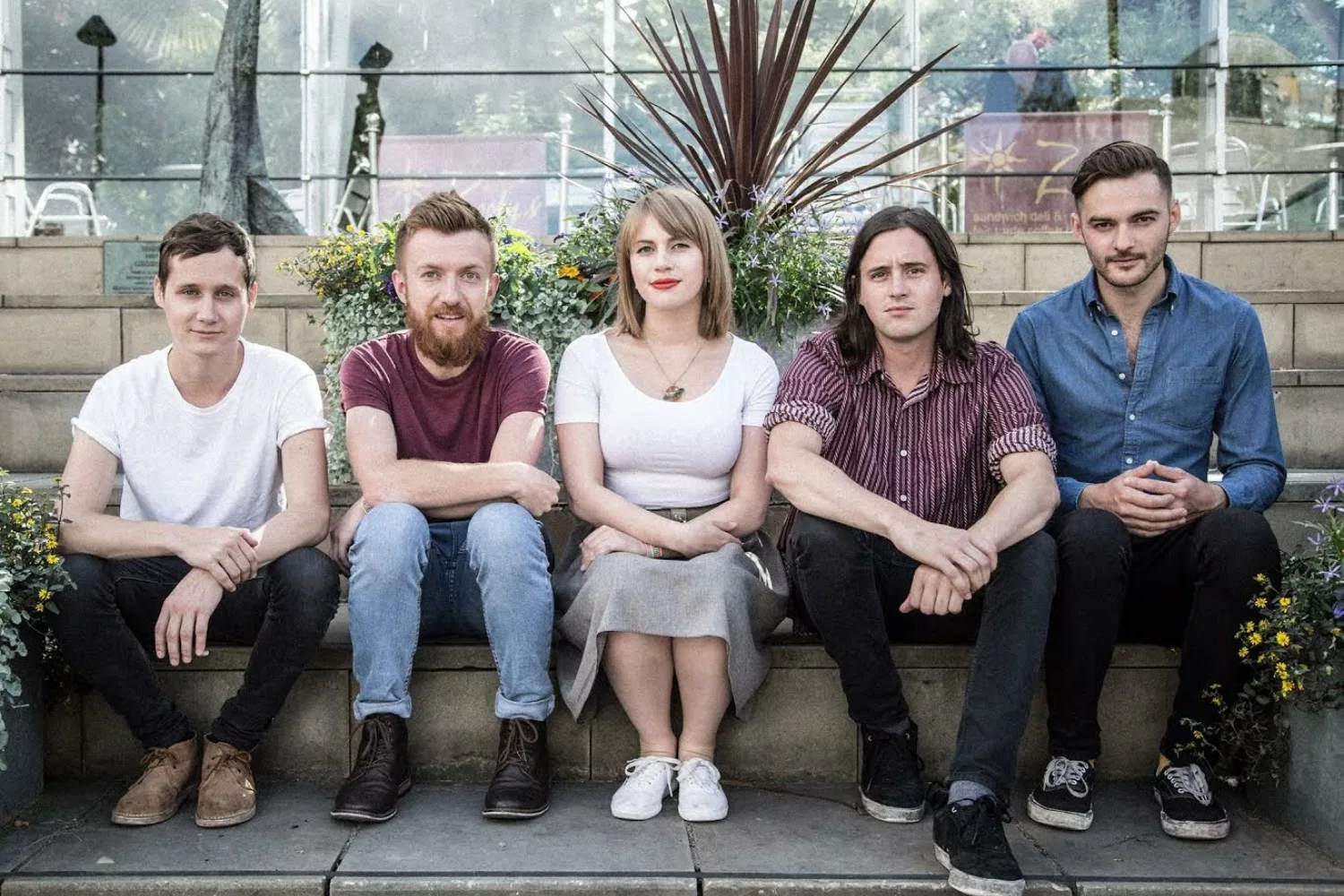 The new standalone song gets taken from their forthcoming split 7" with Stockades.
It's been almost two years since Rolo Tomassi last released an album but now they're back, and they've brought with them a brand new song.
Following on from 2012's 'Astraea', the five-piece are currently gearing up to head back into the studio and begin work on album number four. However, ever keen to get new music in our ears, the band have now unveiled 'Adrasteia' (get your tongue around that one - Ed), from their forthcoming split 7" with Stockades. Recorded with producer Lewis Johns (Gnarwolves, Funeral For A Friend) the track had been premiered on the Radio 1 Rock show last Sunday, but you can now listen to it exclusively online at DIY.
"It was great to get back into a studio and make music again after lots of touring last year," the band's James Spence told DIY, of the recording process. "This song was one of the first tracks we finished in the post-'Astraea' writing sessions and showcases various elements of the direction we're taking with the band."
Not only does the new song showcase their relentless energy and ferocity at its all time heaviest - and momentarily, it's gentlest - it's also the first piece of music they've worked on with their newest addition to the band. "This is the first recording we've done with our new drummer Tom [Pitts] so with that in mind it was a good opportunity to explore what he could add to how we write and work. The track lends itself really well to his style and really showcases his ability.
"In terms of progression, it's considerably heavier and darker than a lot of the material from 'Astraea'. We were able to experiment with Eva's vocals and how we arrange them to the music with the middle section of the track and it was nice for me to be able to play some piano at the end of the track. I'd consider this track a good introduction to how the next full length will sound without giving too much away."
The band will release the song as part of their split 7" with Stockades on 1st December through Tangled Talk Records. You can also pre-order the 7" now.
Rolo Tomassi will also be heading out on a short run of tiny tour dates next week alongside Brontide. They'll be making stops at the following cities:
OCTOBER
17 JT Soar, Nottingham
18 Epic Studios, Norwich
19 Bleach, Brighton

Get your copy of the latest issue