Premiere:
Breton announce deluxe edition of 'War Room Stories', stream new 'Titan' track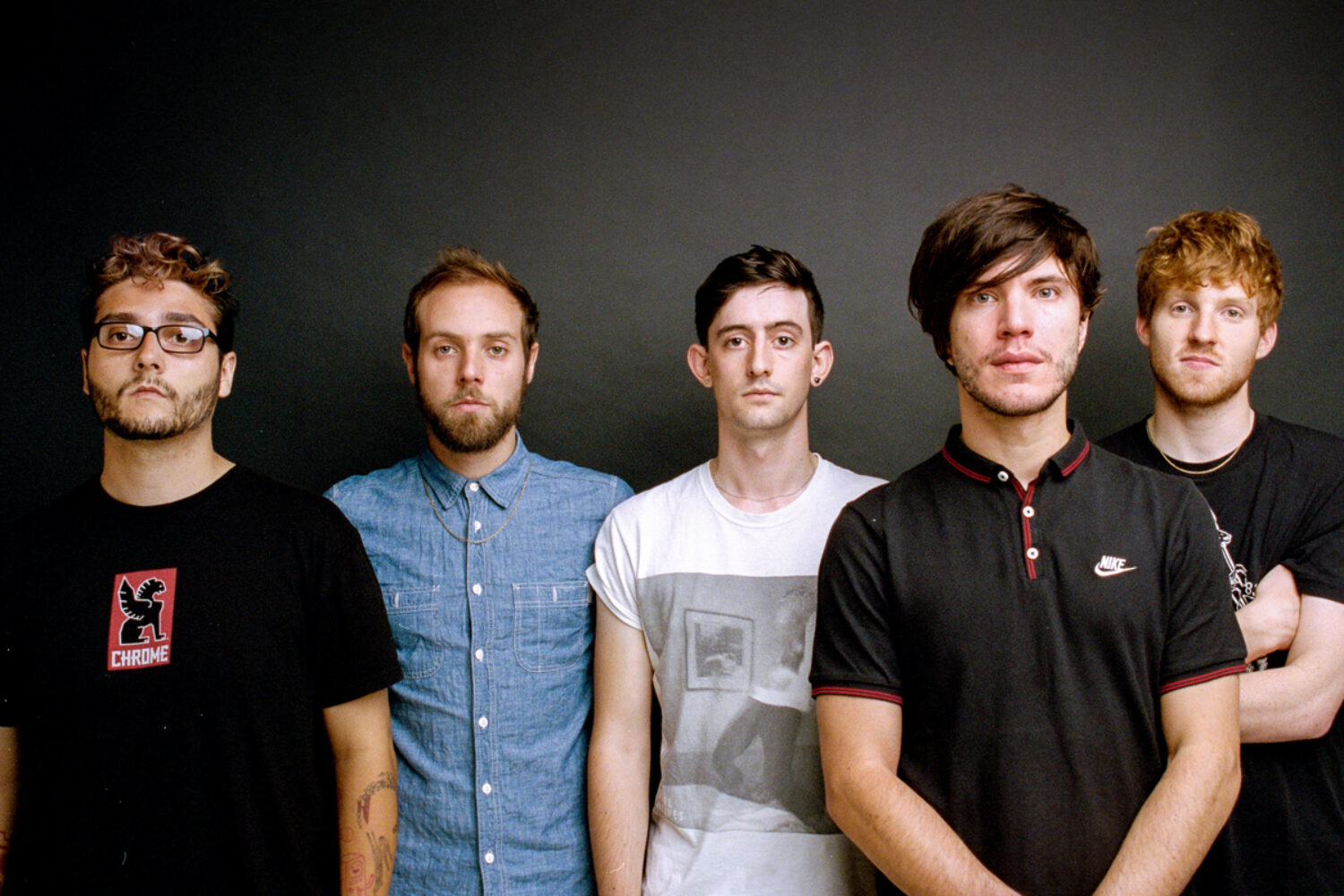 South London five-piece's latest LP is getting another run this November.
This November, alt-pop gems Breton are releasing a deluxe version of their latest album, 'War Room Stories'.
Out 10th November, the extended cut features 11 bonus tracks, including 2 new songs. One of these is 'Titan', a skittering, arms-aloft triumph mixing string samples and hard-hitting vocals in a pure, exciting cocktail of pop immediacy. It's the kind of track that could easily lead a whole new album of its own - as it stands, it's a further example of Breton's pristine, excitable routine. It's co-produced with Antoine Gaillet.
DIY's premiering the new Breton track, below. 'Titan' links up with 'Parthian Shot' as two previously unheard tracks on the new release.
'War Room Stories (Deluxe Edition)' comes out 10th november on Cut Tooth (Believe Recordings).
Tracklist:
1. Envy
2. S4
3. Legs & Arms
4. Got Well Soon
5. Closed Category
6. National Grid
7. Search Party
8. 302 Watchtowers
9. Brothers
10. 15 Minutes
Bonus Material:
1. Parthian Shot
2. Titan
3. Port of Call
4. Light Emitting Diode
5. Convention Centre
6. A Close Personal Friend of Mine
7. Treadmill
8. Exit ROM
9. It's Like This Everywhere
10. Guard Duty
11. Sticker Factory