Live Review
Death From Above 1979, Electric Ballroom, London
20th October 2014
Those missing songs? Yeah, not really missed at all.
If there's ever a band great at leaving people wanting more, it's Death From Above 1979. Jesse F. Keeler and Sebastien Grainger went a whole decade before releasing the follow-up to that seminal 'You're A Woman, I'm A Machine', so playing neither of their two biggest hits – 'Blood On Our Hands' and 'Black History Month' – tonight? Well, that's just small change.
Of course it's in stark contrast to the last time they were in London, apologising for running out of songs. Now there's 'The Physical World', and it's from this second full-length that most of tonight's set comes. And, as new weaves seamlessly with old – Sebastien finding ways to squeeze in that holy scream in to the newbies; 'Gemini' encouraging as many crowdsurfers as 'Little Girl'; 'Government Trash' proving itself every bit as thrashy as 'Going Steady' – it's left to Jesse to remark, almost grinning, "I hear you singing along, and it makes me very happy."
Happy seems to be the theme – the pair sharing the odd smirk; Jesse looking like a wizard or mad scientist, skipping between playing towards his bandmate, the audience, his amps and keyboard, while Sebastien looks to relish being able to actually sing. Not even recurring sound issues, vocals disappearing now and then appear to bother them, and as they reappear for an encore, the crowd chanting "DFA! DFA!" as sweat drips from every orifice of the Camden venue, a smoking Jesse smirks, "I'm not sure how we're gonna chant back at you". Sebastien's feeble "Eng-er-land" isn't really needed, as they launch in to debut cuts 'Cold War' and, met by screams, 'Romantic Rights', before the impossibly epic 'The Physical World' sounds even bigger and more brilliantly ostentatious than on record. Those missing songs? Yeah, not really missed at all.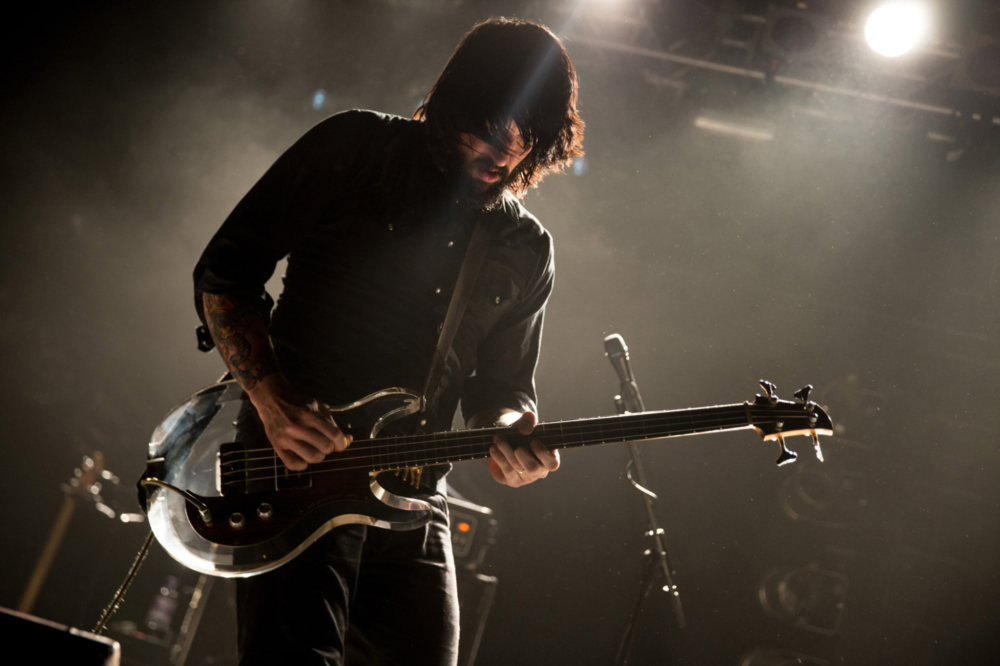 Get your copy of the latest issue