Album Review
The Twilight Sad - Nobody Wants To Be Here And Nobody Wants To Leave
4 Stars
The Scots' most complete album yet.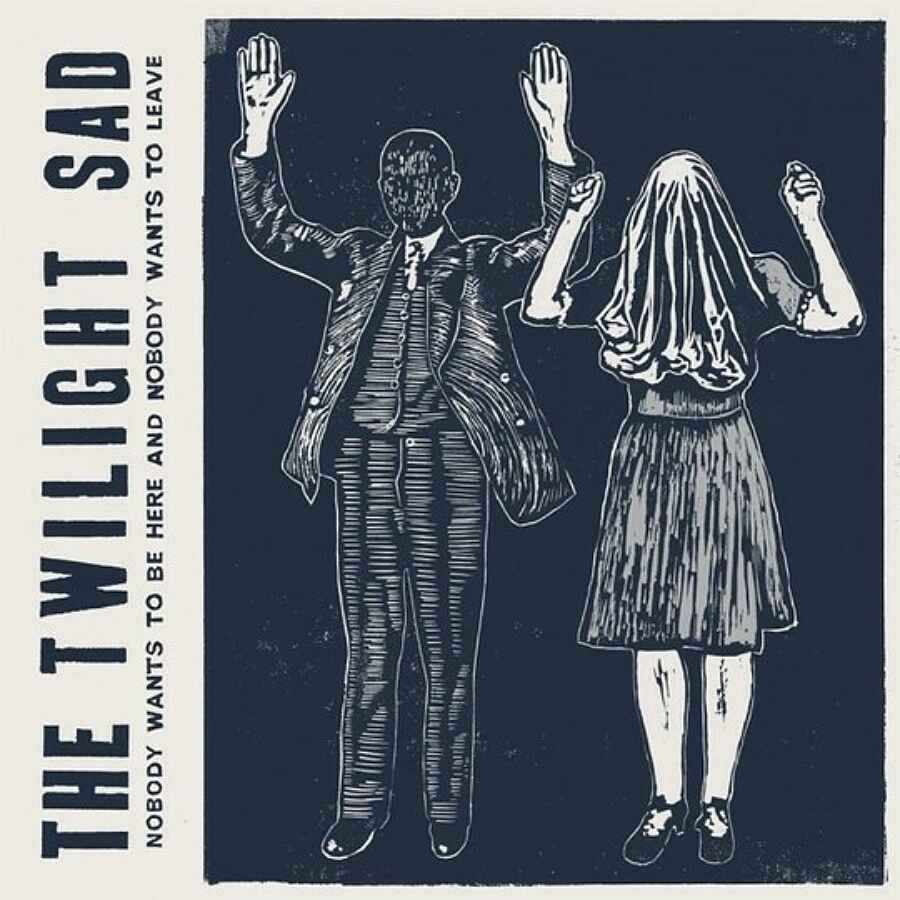 The Twilight Sad have the Midas touch. Only instead of everything they touch turning to gold, everything they touch turns its back on the world, darkens, wilts and burns with a hollow and tormented anguish. They, nor their music, are not what you might call upbeat. But breakdown the component parts and there's no immediate reason why the sum of those parts should harbour such a powerful, mournful tension as it does. It is an art in which the Scottish three-piece excels.
The sense of doom and gloom perceivable on 'Nobody Wants to be Here and Nobody Wants to Leave' is perhaps the band's most subtle. It is enigmatic and not easily recognisable. On first listen, the album feels lighter than previous records, when the band adopted a shoegazing wall of noise approach and an at times harsher sound. But this record's menace grows.
Opener 'Girl in the Corner' seems to introduce innocent characters in a personal and narrative record – "there's a girl in the corner and she's crying for you". The guitars and drums are simple and sparse, allowing a growling bass to take centre stage. From here, we move through what feels like a concept album. Each track leads into the next, the story growing in form, engagement and an understated dread, but the music remains the same, simple and morosely melodic. James Graham's vocals are unnervingly calm, and lyrics often repeated, adding to the sense of building drama.
The story – note, there is not, we don't think, a story, but it certainly feels that way – has a subtle urgency, charting its progress on each track. It finds emotional crescendos in soliloquies like 'It Never Was The Same' and aggression in fight scene 'In Nowheres'. Then, because the Twilight Sad deal in reality, a saddening anti-climax in 'Sometimes I Wished I Could Fall Asleep'.
'Nobody Wants to be Here but Nobody Wants to Leave' is the Scots' most complete album yet – it's stripped back and assured in its simplicity, yet operatic and beautifully composed. Oh, and it really is truly miserable.