Album Review
Axes - Glory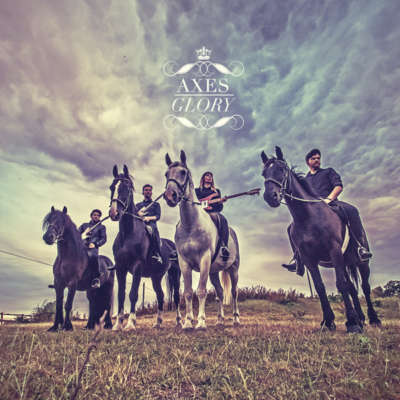 For those who do dabble in instrumental rock, 'Glory' is about as accessible - and as good - as it gets.
Label: Big Scary Monsters
Released: 3rd November 2014
Having finally achieved something that might be charitably considered critical mass over the last couple of years, math rock has continued its ascendency towards being one of the most popular forms of alternative guitar music for a new decade. With this has come the usual problems - stagnation, also-rans, quality control, homogeneity and all the inevitable drawbacks of a successful scene.
Axes, then, distinguish themselves by rising out of the mush of instrumental guitar bands with 'Glory', a debut record that's leaps and bounds ahead of the self-titled mini-album that made their name. They've always been a band with an over-developed sense of fun - see previous single 'Wet Wet Wet'; but on 'Glory' it's writ larger than ever. You might expect a nod to muscular riffs that echo tour buddies Cleft, as seen on the latter third of 'Monster', but you might not expect the bright, major-key, piccolo-snare pseudo funk of 'Real Talk'. Though it may not have the same laugh-out-loud joy, both opener 'The One' and single 'Junior' carry the same sense of playfulness; capriciously toying with alternative greats from Smashing Pumpkins to Hum and Battles from riff to riff.
It's 'Chun Fai Pang' that is the stand-out track, however. Sitting at the perfect confluence of restraint and technicality, it remains beguiling in its complexity. While the melodies are a kitschy pastiche, eastern-inflected and chromatic, it's a delight nevertheless.
A mainstream rock record it may not be, but for those who do dabble in instrumental rock, 'Glory' is about as accessible - and as good - as it gets. In a year of exceptional genre releases such as Brontide's 'Artery', no doubt Axes will also be vying for prime billing in the end-of-year lists of math and post-rock aficionados alike.
More like this