Interview:
Bondax: "I thought Bondax was over, I thought we'd fucked it"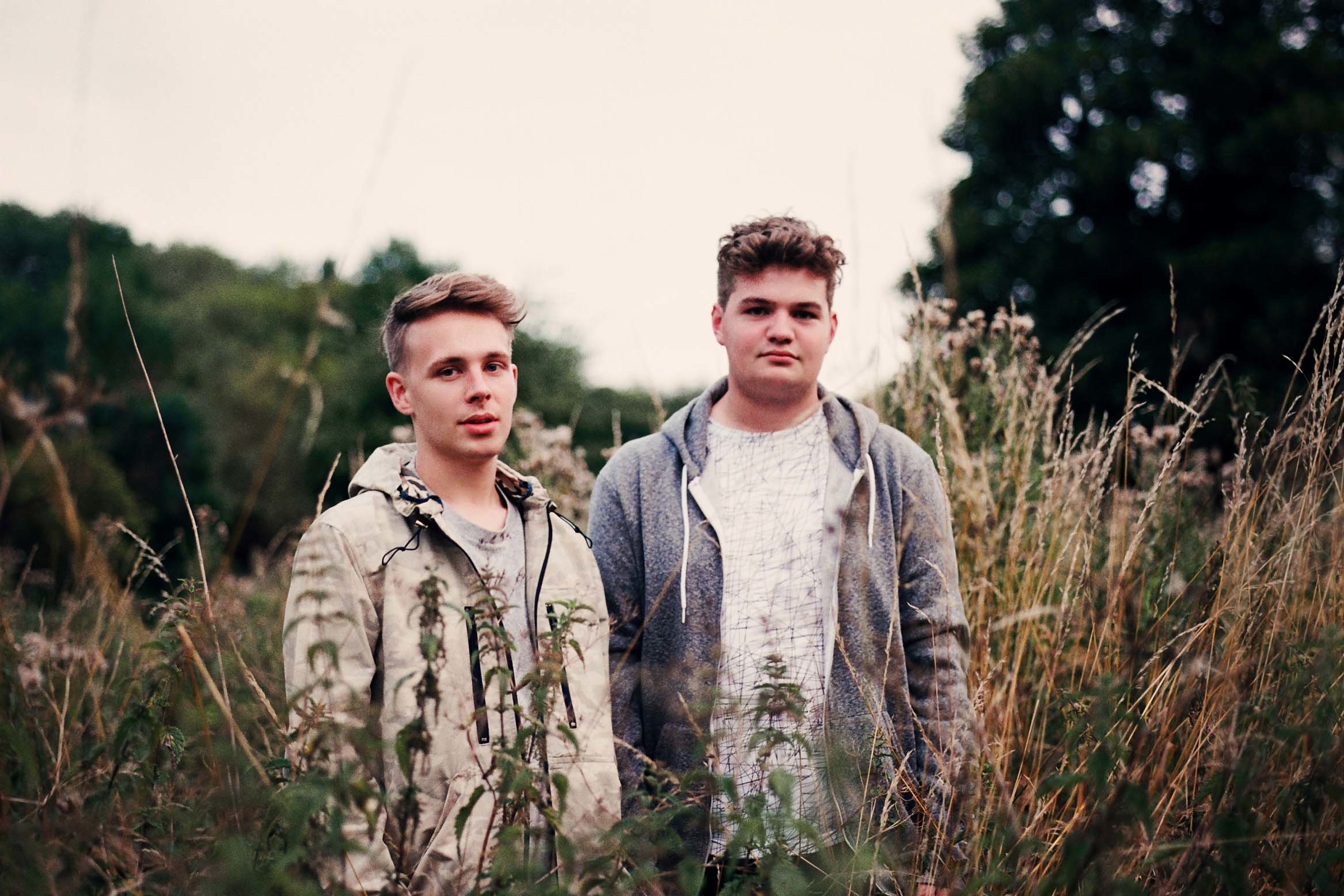 Bondax were touted as one of 2014's inevitable breakthroughs. One stolen laptop later, their situation looked very different. Now they're fighting back.
At the turn of the year, Bondax's rise to the top was pretty much written in the stars. One year on from fellow production duo Disclosure's hype-topping success, Adam Kaye and George Townsend were clearly next in line to the throne. They formed part of DIY's Class of 2014, future-stars waiting for their turn. But instead of being an easy ride, this year proved a big test.
It's the kind of experience every laptop-hugging producer has nightmares of. A near album's worth of material, lost. Just like that. Post-playing the Bansko Ski Resort in Bulgaria, both members arrived at the local airport, ready for their flight home, completely unaware that one of their pieces of luggage wasn't in their possession. Townsend recites the events, listing them off. "We took all our bags downstairs, had everything, left those in the lobby just to go to the shop to get a drink. And we came back, got in a cab, thought we'd put all our bags in there, travelled to the airport, got out, and realised we had no bag. We phoned the hotel, asked them to check CCTV, everything. But there was nothing." This bag contained a big chunk of material. None of it was backed up.
"That was definitely the lowest point of our four years as a band. Just walking around the airport with the longest faces you've ever seen," remembers Kaye.
"I've got to admit, on that flight back I thought Bondax was over. I thought we'd fucked it."
This could've been their downfall, but the two of them are relaying this drama six months on. They're quite literally back on top this time round. Speaking from a jacuzzi, perched on god knows what floor of a skyscraper in Seoul (seriously), with perfect views of the skyline, anyone would think Bondax had well and truly hit the jackpot in 2014. "We're not the types to get carried away. I know it sounds weird, us sitting here," they cheekily grin. But this has been a year of trial and error, a case of re-defining what they're all about, while probably having the odd pang of terror thinking about the material that disappeared.
"We didn't lose our album. We just lost a very important step we'd made," stresses George. "We'd just started to crack the sound we wanted the album to be based around. And then it just… everything was lost."
What followed wasn't easy. It wasn't just a silver lining case of rediscovery and maturing. A switch couldn't be flicked, and it's only in talking about the immediate aftermath of the incident that Townsend hesitates and tenses up. "I mean, we could get into more details about what the fuck happened after that point. But let's leave it."
The two of them claim they've "got back to basics in a musical sense." The past few months hasn't been full of shortcomings. They've become a go-to band of 2014's festivals. Stumbling teens flocked in their thousands to see them at Reading & Leeds Festival, and Latitude's Lake Stage peaked in popularity with their sunset slot this year. Partly that's because they've recruited a drummer for shows, and both Townsend and Kaye have started applying live bass and pianos to their bubbling up dance tracks. It's still just a taste of what they have to offer, mind you.
Out steps 'Bondax & Friends', a "compilation" which in layman's terms acts as an intermediary. Fans who wondered where the hell Bondax had buggered off to have summer single 'All I See' to wrestle with. But Townsend also speaks about the release like the duo owe this to their fans. "We want to give them something to keep excited about," he says, celebrating a birthday drink a few hours ahead of their gig. "In the meantime, we've been getting our album almost finished now. I mean, it's not finished. But we have about fifty tunes. We've got tunes there, it's just about wrapping it up and picking our favourites. Ensuring that the piece of music has some coherence."
George labels 'All I See' and 'Giving It All' as the "commercial" side of Bondax, and with their 'Bondax & Friends' mix, and the eventual full-length, he says they're aiming to showcase several different sides. "'All I See' is probably the most commercial piece of music we'll ever make. We hope so, anyway. We know it's commercial and we know it has a certain place. We're trying to work out how to create original music while still attaining that accessibility," he says. Adam backs that statement up: "We're very much into jazz and soul. That's what we listen to. We don't feel like we're fully achieved that yet in our music."
"We've only released singles really. There's never been the right moment to release a lot of these tunes," says George. Within the compilation, there's the appearance of Karma Kid, and less familiar faces like Canadian producer Shagebond. "Without being harsh to anyone, a lot of the things we get sent on SoundCloud are absolute bullshit," admits George. "We almost gave up, because we got sent so much rubbish. I remember thinking, 'Yeah Shagebond, I bet this is wank!'. But it's amazing. Still nobody really knows him, he needs a bit more of a push in that direction."
With this release, they're also set to take to a DJ tour across the country. It'll be their last for a while. Bondax have taken up residency in a London house, where they're building their own studio. It remains a collection of bit-parts, objects and instruments that don't quite have their place, and that's largely due to a festival schedule that's swept them up, dreaded Bulgaria onwards. George claims they'll have "everything required" to finish the record, with Adam chiming in that "hopefully it'll be ready for next year." There's an urgency in how they address the album - there would be, given what happened - but if there's anything to be learnt from their experiences, it's that they needn't rush things. The demand's still there. 'All I See' keeps their place on the map as one of dance's bubbling up, chart-ready names.
"We feel like we're in a good position, because hopefully we're not too old yet!" claims George, half-joking, half-nervously approaching a make or break 2015. There's an anxiousness to get something out there, but given the setbacks, and the desire to keep going, there's every chance that Bondax's first full-length will be a special one.
Taken from the October issue of DIY, out now. Bondax's new album 'Bondax & Friends: The Mix Album' is out 24th November via Relentless. Pre-order.