#STANDFORSOMETHING:
Don Broco and Lonely the Brave to play London for #STANDFORSOMETHING Tour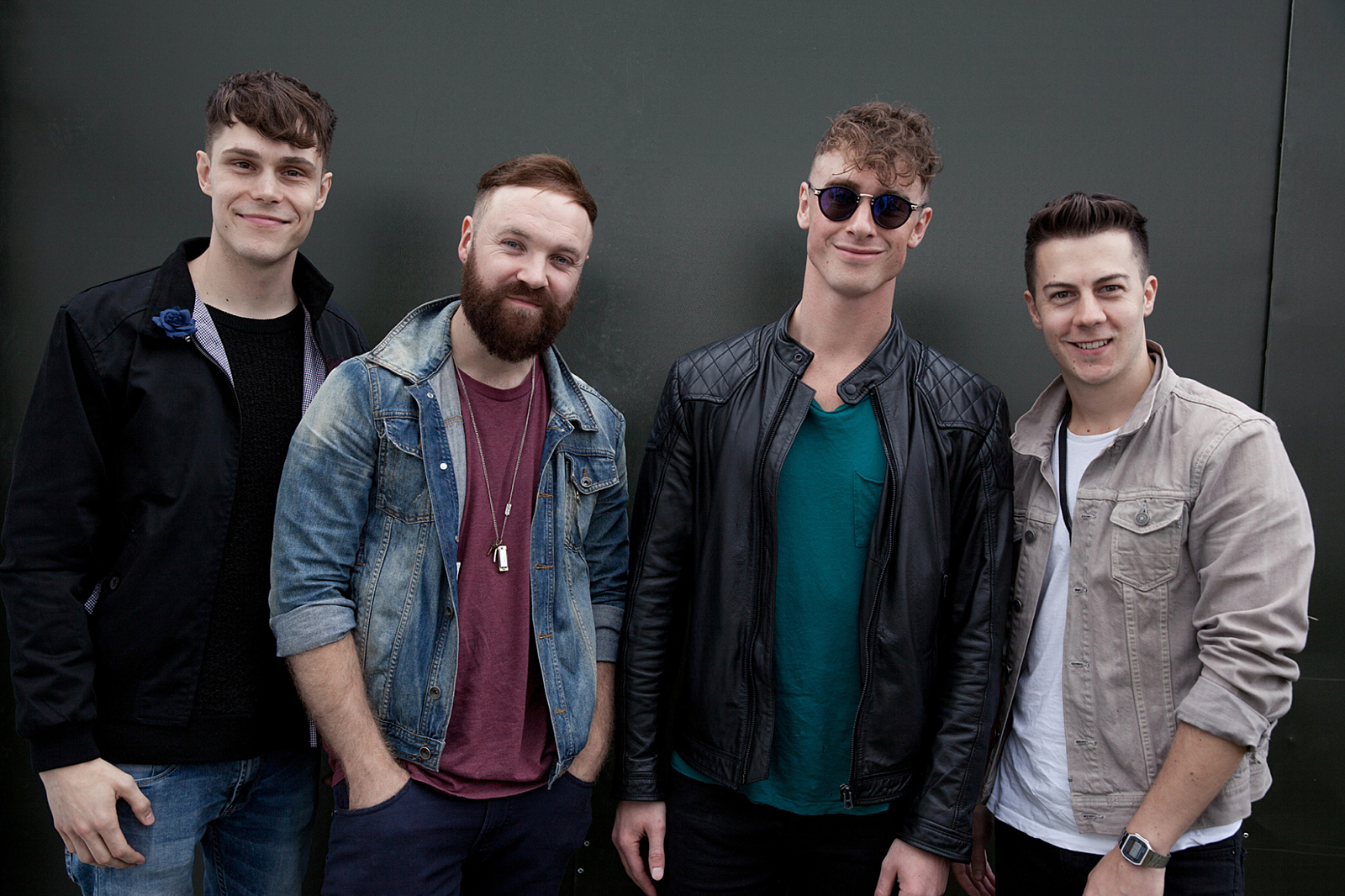 The two bands will perform at The Black Heart in Camden.
The old saying goes that good things come to those who wait and, at least in this case, it's true. After keeping it a secret for a few months now, we're proud to announce that the final three acts joining the Dr. Martens #STANDFORSOMETHING Tour in association with DIY will be Don Broco, Lonely The Brave and Sserpress.
Set to get up close and personal in London's teeny tiny venue The Black Heart, Don Broco are already excited about the prospect after spending the majority of this year working on their new album. "We've just been writing non-stop," the band's Rob Damiani reveals. "It was really nice to get to go out with You Me At Six [back in March] to break things up a little bit, because when you are doing it day in, day out, you sometimes forget what it's actually about. Doing that tour and then coming back into it gave us a new lease of life. It's been awesome, we're pretty much finished now.
"We've got a lot of songs: more than we've ever written for an album so we're gonna have to choose from them. It's the most prepared we've ever been going into the studio. We normally just kinda wing it. We might've played the song a few times in practice and then go record it, but this time we've definitely thought about things a little more. We should be going in in the next few months and getting it recorded by the end of the year."
Not only will the London four-piece be causing a storm, they're going to be joined by the brilliant Lonely The Brave, who are currently in the swing of their own headline tour and are already itching for more. "This band started off in tiny venues," drummer Gavin Edgeley explains, "and I've been watching bands in them for years so they always hold a special place for me. We've played some big shows in the last few years but we always like doing the proper sweat box ones. And any time that we get to hook up with the Don Broco boys is something we look forward to! They took us out on our first big tour so we love those guys to bits."
Tickets go on general sale from 9am on Saturday 1st November. Buy them here.
The Dr. Martens #STANDFORSOMETHING tour in association with DIY visits:
NOVEMBER
22 Los Campesinos! + Johnny Foreigner: The Flapper, Birmingham
28 Don Broco + Lonely the Brave: The Black Heart, Camden, London
DECEMBER
05 Tonight Alive + Only Rivals: Cluny 2, Newcastle
What do you stand for, Don Broco?
"You should take opportunities when they come and live for the moment. Being in a band for a few years now, we've learnt to appreciate the moments we do have and we've gotta enjoy them while they're around. Focus on the positives, take chances and always move forward."
What do you stand for, Lonely the Brave?
"We stand for being honest through our music. Whether it be about how we're feeling personally, or just generally in life. I've always found that the best type of music is the brutally honest type."
What do you stand for, Sserpress?
"We're not driven by current sound, if we want to play heavy we play heavy, if we want to play soft… We do the same."
£7.00
Buy Now